Honke Abeya
Hinai Chicken Restaurant in Akita
Add to my favorite places
Honke Abeya is a chicken restaurant located in Akita's historical downtown in the north of Japan. It serves dishes based on the regional Hinai Jidori chicken, one of the most renowned breeds in the archipelago.
Honke Abeya restaurant is located in a pedestrian area, near the entrance of the Akita Museum of Art, in front of the Akita Castle 🏯 Hotel 🏨, and serves 2 local specialties:
Hinai Jidori chicken, one of the 3 most delicious chicken breeds in Japan, originating from Hinai (比内町), a town of Odate city in the north of Akita prefecture. Since the prehistorical times, the city has been renowned for its climate and generous nature allowing to raise stress-free poultry. The meat is therefore soft and tasty.
Kiritanpo rice sticks, made from boiled rice, that is mashed to form a glutinous dough coated on a wooden stick. Once formed, the skewer is roasted on a woodfire and is eaten hot.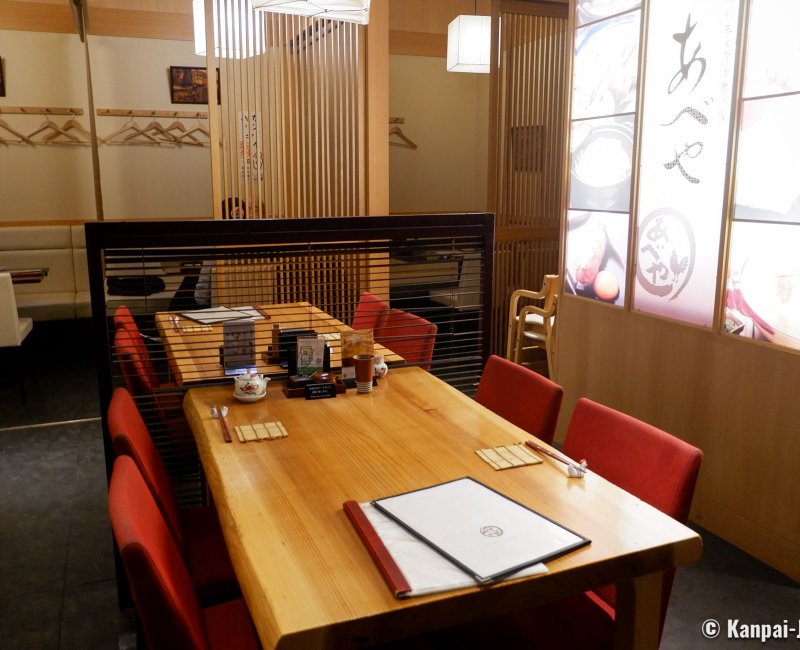 A choice of chicken and kiritanpo rice dishes
With an inconspicuous storefront, it could be easy to pass by Akita's Honke Abeya without noticing it if not looking for it. The restaurant's room, with a subdued atmosphere, is divided into 3 distinctive spaces for sitting at the counter, on a chair at a table, or in a semi-private space with a bench seat for more privacy and comfort.
We recommend going for the 2 most popular dishes of the area, namely:
The oyakodon, the classical chicken and egg donburi, that is also widespread throughout Japan; or,
Both recipes pair well with an excellent local sake 🍶, such as some nihonshu junmai.
Excessive drinking put your health at risk. Alcoholic beverages should be consumed in moderation.
Akita's restaurant belongs to a network of several Honke Abeya joints in several cities in Japan, including Tokyo with a store in Kitte Marunouchi shopping mall.