Yakushima
The Mystical Island
Add to my favorite places
Yakushima is a nearly circular island of about 200 square miles/500 square kilometers, belonging to Kagoshima prefecture, located at few tens of kilometers south of Kyushu in the Osumi archipelago. It is possible to fly there from other Japanese cities, thanks to its small airport. The island is famous for the extremely dense and virtually unspoiled nature that made it the forerunner for selection as the first Japanese site to make it onto UNESCO's World Heritage list in 1993.
On Yakushima lies a vast luxurious forest with numerous hiking trails, beloved by (mainly Japanese) tourists. Experiencing the island's famous nature involves walking between huge millennial trees in a unique and fascinating atmosphere. As for local fauna, Yakushima has tons of wild animals, notably shika deer (as in Nara and Miyajima) and macaque monkeys 🐒, which local people like to claim are as numerous as the human residents of the island.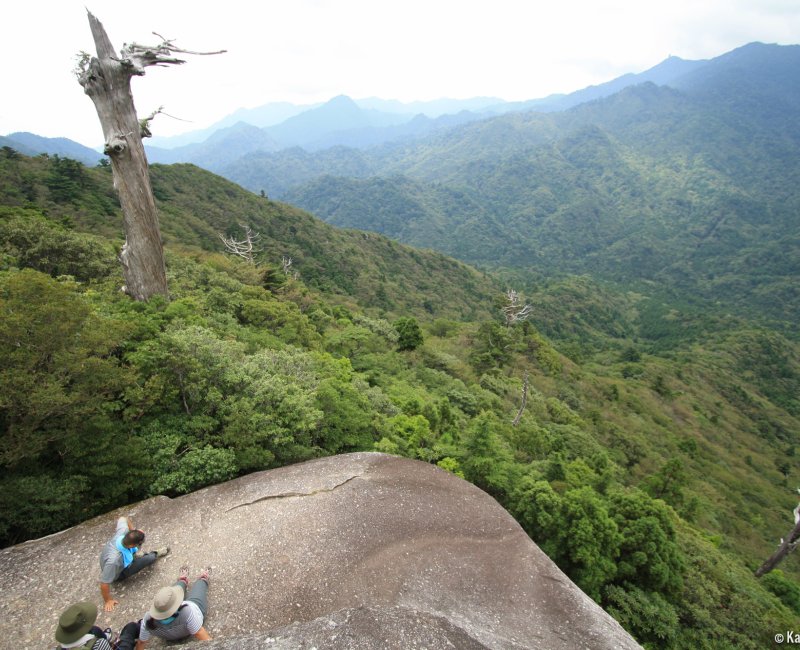 The subtropical climate make it extremely rainy ☔️ on Yakushima, and even if temperatures are quite pleasant, it is wise to bring along adequate and equipment to visit for one or two days. This peculiar climate mixes subtropical and subarctic areas to create a stimulating contrast: a local proverb says that "it is raining 35 days a month!" For those willing or inclined to limit their physical activities, this place is also famous for its onsen ♨️. During the year, less than 15,000 inhabitants reside on the island, a number that has been stable since the 1990s, after the critical decrease over the second half of the 20th century.
While advisable to make advance plans for means of transportation, in the form of a rental car 🚙, motorcycle or mini van, most visits to Yakushima are on foot. Whether crossing the island from east to west on the 13-kilometers Seibu-rindo forestry trail, or admiring the Yakugusi Land cedar trees forest from an observatory deck more than 1,000 meters high, hikers eager for challenges and visitors seeking to discover a new aspect of Japan will be delighted!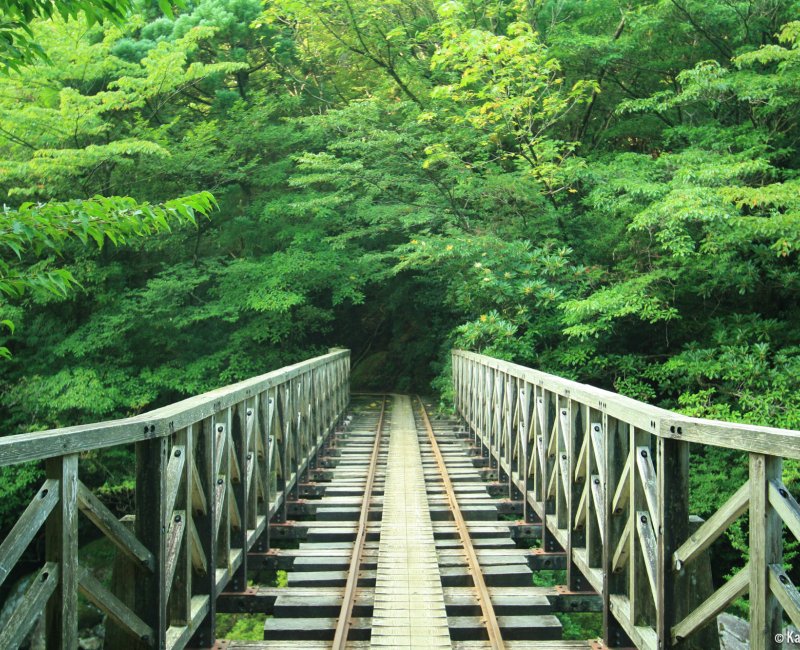 It is essential to plan ahead. Bring suitable hiking shoes, as they will be needed on hikes of 7 hours and more. As a cornerstone, Mount Miyanouradake, the island's highest mountain, peaks at 1,935 meters and provides a dazzling spring show: cherry trees 🌸, rocks and Japanese azaleas create a picture that would have inspired numerous Impressionist painters. In addition to the numerous waterfalls garnishing the island, a scientific break at the cedars trees' museum offers visitors the chance to smell the peculiar and beneficent fragrance of the cedars, some being of which are more than 2,000 years old.
Japanese popular culture favored the island with recognition in 1997, with the release of Princess Mononoké (Ghibli Studio). Its producer and director, Hayao Miyazaki, spent some time on the island during the pre-production period, during which the landscapes profoundly inspired him to imagine the scenery for this sumptuous animation movie.