Takayama
The Little Kyoto of the Japanese Alps
Add to my favorite places
Takayama is a japanese city of Gifu prefecture, located in the heart of Hida mountains in the Japanese Alps, on the main island Honshu. Its full name being Hida-Takayama, this ancient feudal city is now an increasingly appreciated rural and historical touristic destination. Its festival, one of the three most beautiful matsuri's of all Japan, is celebrated in spring and fall.
Takayama succeeds in preserving its traditions which can be discovered in its small Japanese districts. Nicknamed the "little Kyoto" because of its parallel streets made out of Kyoto's map, Takayama reveals a very rich historical heritage. It is easy to walk around without getting lost.
The old town welcomes travellers along the Miyagawa river, with its two to three main commercial roads where Edo-area buildings are settled. The ancient private wood residencies, including Takayama Jinya, the governmental regional office which dates back to the time when Tokugawa Shoguns were in power, alternate with craft shops, restaurants and sake 🍶 breweries.
For the early birds, morning markets (朝市 asaichi) come alive in a friendly atmosphere while presenting a beautiful local agriculture: mostly fruits, vegetables and fresh flowers. At the same level as Kobe's, the Hida beef happens to be an exceptional culinary discover; it is possible to savor it in several forms: raw as a sashimi, cooked as a steak or grilled on a skewer.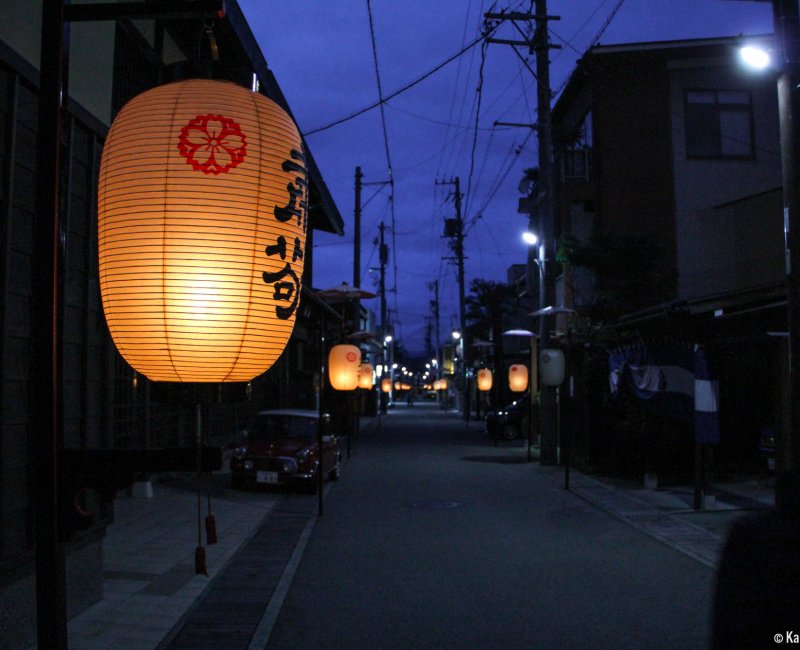 Classified as one of the three most beautiful ones in Japan, Takayama festival takes place twice during the year: in the spring 🌸 and in the fall 🍁. In the North-East of the city, the museum of the festival's floats is worth visiting as it is fully dedicated to the itinerant shrines and other pageantry used during the procession. As soon as we arrive at the train 🚅 station, we can find in here a museum-hall as an introduction.
Higashiyama promenade, 3.5 kilometer long, crosses Teramachi, the district of temples and shrines, and ends up on the public park Shiroyama, surrounding the ruins of Takayama castle 🏯.
In the South-West, on the other side of the train station, the folk village of Hida (Hida no Sato) establishes an authentic open-air museum where we can visit close to thirty traditional houses of gassho-zukuri style, easy to recognize with their snow-proof thatch roof.