Japanese Alps
Beautiful excursions in the Japanese mountains
Add to my favorite places
The Japanese Alps include three mountain ranges, sometimes volcanic, about 200 kilometers northwest of Tokyo in central Honshu, Japan's main island. There are the Hida mounts in the north, Kiso mounts in the center and Akaishi mounts in the south; the mountains spread across the Nagano, Gifu, Toyama, Niigata, Yamanashi and Shizuoka Prefectures.
The Japanese Alps offer a beautiful natural frame for the changing of the seasons. A tourist destination loved by urban inhabitants looking for fresh air and chill weather, the mountains also attract foreign visitors looking for historic heritage and vertiginous landscapes.
At the end of the 19th century, professional mountaineer Walter Weston, who was also an English missionary, introduced this extreme sport to the Japanese people and made the western world aware of these mountains that look like the European Alps. Thankfully, the country celebrates his memory each spring 🌸 during the opening season for climbing in Japan.
The mountainous peaks compete with Mount Fuji 🗻, which is located not far away in the southeast part of the country. Several peaks reach more than 3,000 meters high, such as:
Kita-dake is 3,193 m and the second highest mountain in Japan.
Hotaka-dake is 3,190 m and the highest peak.
Aino-dake is 3,189 m.
Yari-dake is 3,180 m.
Higashi-dake is 3,141 m.
Akaishi-dake is 3,120 m.
Notori-dake is 3,026 m.
Sport amateurs will find happiness year-round with skiing resorts in winter and hiking trails open between spring and fall 🍁. Towns nestled in the mountains offer a traditional backdrop with thatched roofs, traditional houses, feudal castles 🏯, hot spring baths or onsen ♨️, and local agriculture.
This territory is becoming more appreciated by foreign visitors, finding a well-deserved break away from the large coastal cities such as Tokyo and the Kansai region.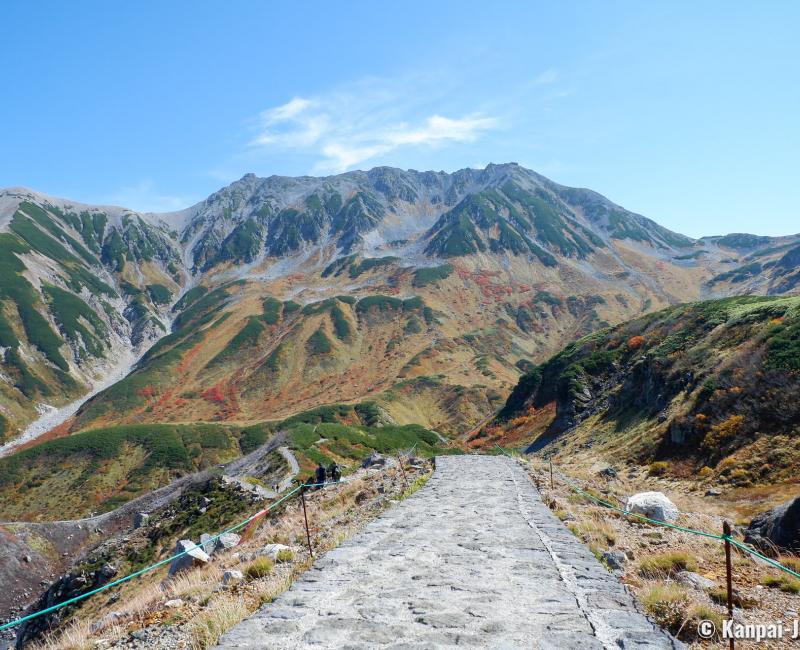 What to do in the Japanese Alps?
Hiking
Trails open from April to November during the snow melt
Tateyama Kurobe Alpine Route: 90-km journey across the mountain with four transportation means, accessible from Toyama or Nagano.
Jigokudani: visiting a natural park reserved for monkey, accessible from Nagano and better to visit during the winter.
Karasawa Cirque: high valley at 2,300 m renowned for its fall colors at the beginning of October, accessible from Matsumoto.
Utsukushigahara: plateau with a panoramic view of the surrounding mountains and an open-air art museum, accessible from Matsumoto.
Magome-Tsumago: pedestrian trail of 8 km along the former Edo route in the Kiso Valley, accessible from Matsumoto.
Ski resorts
Only in winter from December to April
Hakuba or Shiga Kogen, accessible from Nagano.
Tateyama Sanroku, accessible from Toyama.
Takasu domain, accessible from Gujo (Gifu).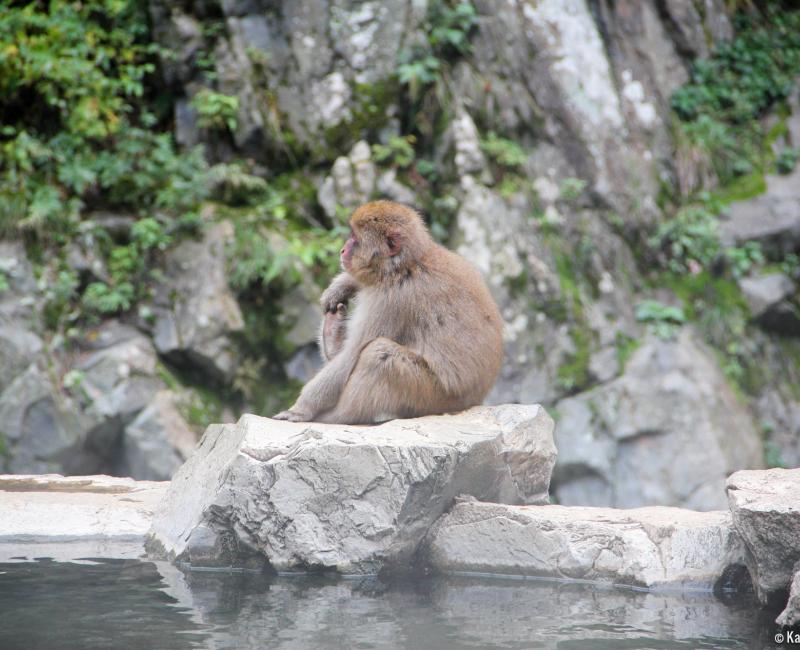 Onsen hot springs stations
Year-round but especially pleasant in winter
Nosawa Onsen, Shibu Onsen: natural hot spring mountains, accessible from Nagano.
Shirahone Onsen: includes a milky-appearance bath for all genders, accessible from Matsumoto.
Bessho Onsen: city of waters and temples, accessible from Ueda.
Gero Onsen: ryokan and foot bath, accessible from Takayama.
Cultural visits
Year-round
Matsumoto: well preserved Japanese castle, accessible from Nagano.
Takayama: former town with feudal architecture and a famous festival, accessible from Nagoya or Kyoto.
Hida Furukawa: walk along the Setogawa Canal with its white-walled buildings, accessible from Takayama.
Shirakawa-go: historical villages with thatched roofs.
Daio: large farm dedicated to wasabi culture, accessible from Azumino.
A vast territory, the Japanese Alps welcome several national parks; Chubu Sangaku remains the most important one in the northern Alps with the peaks Tateyama and Hotaka. Visitors can also find Joshin-etsu-Kogen Park in the north and Minami Alps Park, including Mount Kita, in the south.