Hiroshima
The strong historical and cultural heritage
Add to my favorite places
Hiroshima is a Japanese coastal town of the Seto Inland Sea, located on the main island of Honshu, and capital city of the eponymous prefecture. The city is unfortunately famous for being the place where the first nuclear bombing in History happened on August 6th, 1945. Today, the city is totally rebuilt, and it is the biggest city of the Chugoku region.
The A-bomb, which exploded 600 meters high from the ground, killed 75.000 people directly, and around 220.000 people in total. The city was almost fully destroyed. After the war, the reconstruction was lead with the idea of being "the peace city".
Capital city of the Chugoku region
Nowadays, it is a big city of Japan, which is obviously fully rebuilt but, if the stigmas of this unfortunate past remain superficially hidden, the city does not forget its history. In the heart of the city is located the vast Peace Park, gathering the A-Bomb Dome (which structure resisted to the blast of the explosion) as well as the eponymous museum and its heartbreaking testimonials.
However, the city does not solely rely on this memorial: outside of the park, kids play, the tramways bring the salarymen back home and high school students argue in the streets. Beyond this lesson of humanity, Hiroshima is an industrial and harbor city, built on a river which branches cross it several times.
During your visit, do not forget to taste the local specialty: okonomiyaki, a sort of buckwheat pancake/omelette stuffed with noodles, fish (or meat) and with rice.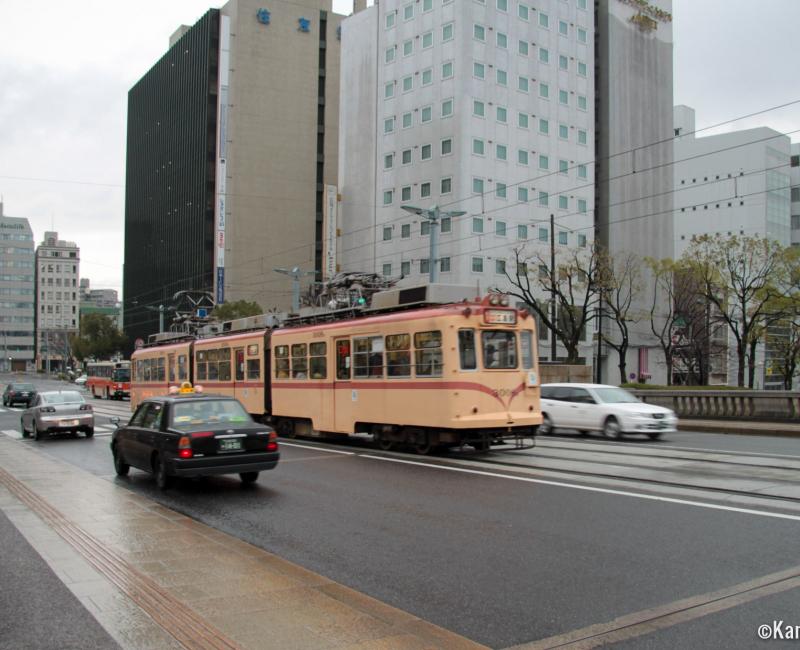 How to travel in Hiroshima?
Hiroshima possesses a vast tramways network which allows us to easily move around, but you will need to take a ferry ⛴️ to reach Miyajima in a few minutes, one of the most famous view of Japan and a big touristy spot of the archipelago.