Okinawa
🏖 Ryukyu Kingdom's Paradise Islands
Add to my favorite places
Okinawa archipelago is located at the southwestern end of Japan and spreads between Kyushu and Taiwan. Japan definitely annexed the string of islands, formerly known as Ryukyu Islands and now constituting Okinawa Prefecture, at the end of the 19th century. Nowadays, it is one of the Japanese's favorite summer vacation destination.
Often described as the "Japanese Hawaii," Okinawa is a paradise-like archipelago with a warm and humid oceanic subtropical climate. The yearly average temperature is 22°C (71,6°F), winter is mild (temperature always above 10°C / 50°F) and summer very hot. Consequently, the most humid months from July to October are often disturbed by typhoons, while winter (November to February) is dryer.
Tourists, and especially Japanese tourists, love the archipelago for its beautiful beaches 🏖, its turquoise blue water and its diving spots. Its popularity has been on the rise since 2013 as it was visited by 6,41 million tourists, and more than 10 million in 2019, and even outshone Hawaii in 2017.
Okinawa is divided into 3 larger areas encompassing Honto the main island and several other smaller archipelagos.
How to travel in Okinawa Archipelago?
Okinawa archipelago, also constituting the eponymous prefecture, includes very scattered territories: Okinawa Honto, the Kerama, Miyako, Yaeyama Islands and the remote Daito Islands. The most convenient access is therefore by air, by Naha and Ishigaki international airports. Some islands are only accessible by ferry ⛴️, and there is no train 🚅, except for the monorail 🚝 connecting Naha to its airport. A car 🚙 is therefore the most convenient way to move around, as public transport networks are not well developed or do not exist. Bicycle is also a pleasant way to explore the smaller islands.
Why explore Okinawa?
When talking about Okinawa, one cannot help thinking of its inhabitants' long life expectancy and its world record of 100-year old people. These remarkable feats are credited to a lifestyle closer to the nature and a healthy plant-based diet. Diving amateurs know the archipelago for its famous or spectacular diving spots such as Yonaguni, as well as for its national parks: Iriomote-Ishigaki, Yanbaru and Kerama Islands that are great places for ecotourism. Its climate and fine sand beaches are also very attractive to la dolce farniente amateurs.
The archipelago is also considered the birthplace of karate. This martial art indeed originated from the original culture of the small Ryukyu kingdom that had close ties to mainland China and Taiwan, and less officially with the Satsuma domain (Kyushu) as soon as the 17th as it was Tokugawa Japan's main trade entry to Asia. The kingdom was independent since the 14th century and until its annexation by Japan in 1872.
Of this independence period remain among other things the local dialect, that differs from standard Japanese. Haisai is the equivalent of konnichiwa (hello), and mensôre is used instead of yôkoso (welcome). Okinawa is also maintaining traditional dances: Eisa Odori, an Obon dance performed by young people, and Kumi Odori, a dance halfway through Noh theater and Kabuki inscribed on the UNESCO' List of Intangible Cultural Heritage. Old stones lovers may be disappointed however as there are very few remains of the Ryukyu Kingdom period: Shuri Castle 🏯's reconstitution has been burnt to the ground in 2019, and even before that, the archipelago underwent some of the most destructive events of the Asia-Pacific War.
Okinawa was indeed deeply scarred by World War II: one of its bloodiest battles (Battle of Okinawa, April-June 1945) took place on the main island, and Ryu-kyu's cultural heritage and human knowledge were almost completely wiped out. The archipelago, and especially Honto, was occupied by the U.S. army during 27 years until 1972. Nowadays, the American presence is still visible in the many military bases stationed on the territory and through the tensions with the local population. The year 2022 was the 50th anniversary of the reversion of Okinawa to Japan.
On a lighter note, a glass craftsmanship developed in the post-war period, and is considered a traditional art, along with Yachimun pottery, Bingata dyeing, and lacquer-ware whose making benefits from the tropical climate.
The food culture is represented by the bitter melon goya, and the Awamori liquor made from distilled rice alcohol. There is also a production of a local beer 🍺 called Orion.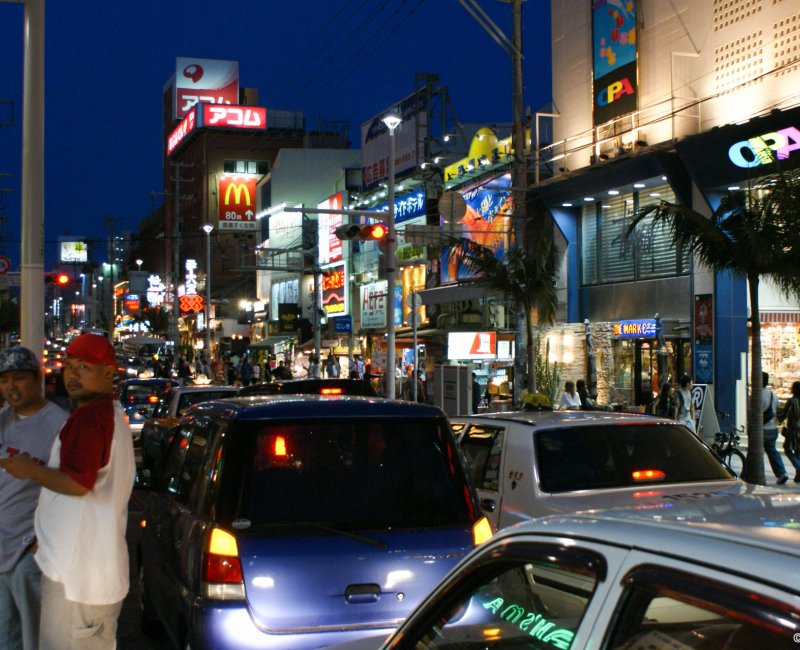 Okinawa Honto
The archipelago and prefecture's current name derived from this island, Honto meaning "main island." It extends over 1,200km² and is home to more than one million inhabitants. Naha is its biggest city as well as its economical, political and historical capital. The island is highly urbanized and gathers most of the cultural visits: in Naha Shuri Castle (reconstruction in progress) and its Park, Shikina-en royal garden, Kokusai-dori avenue to enjoy the famous cuisine of Okinawa. Tamagusuku and Chinen Castles are enlisted in the UNESCO World Heritage.
The western coast of the island is laden with many resorts and comfortable hospitality facilities, including the theme park 🎡 and shopping center American Village in Mihama. The northern end is home to Yanbaru National Park, ideal for outdoor activities. The Orion Happy Park at the entrance of Motobu Peninsula offers a guided tour of the local beer's brewery. Many monuments in relation to World War II are also scattered through the island.
It is possible to travel by bus on Okinawa Honto, but driving is much more easier.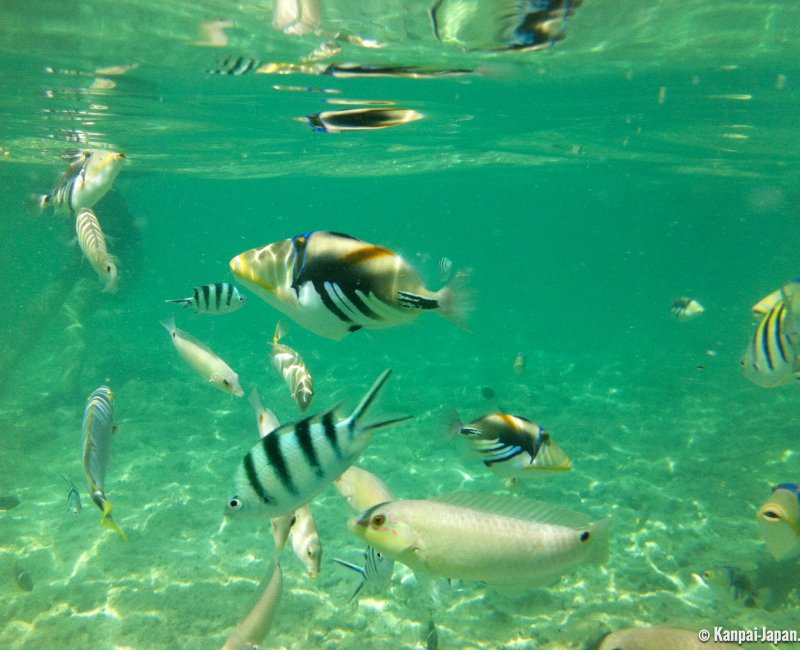 Kerama Islands
This archipelago is the closest to the main island, in an area located about 40 to 100 kilometers in the west of Naha and quickly reachable by ferry from its port. It is an ideal destination for one-day trips from Okinawa's capital, especially the small Zamami Island and its beaches and diving spots, that can be easily connected by bicycle.
Kume-jima, the westernmost island, looks like an ideal tropical postcard with quiet beaches and remarkable natural landscapes. It is connected to Naha by ferry and by plane ✈️.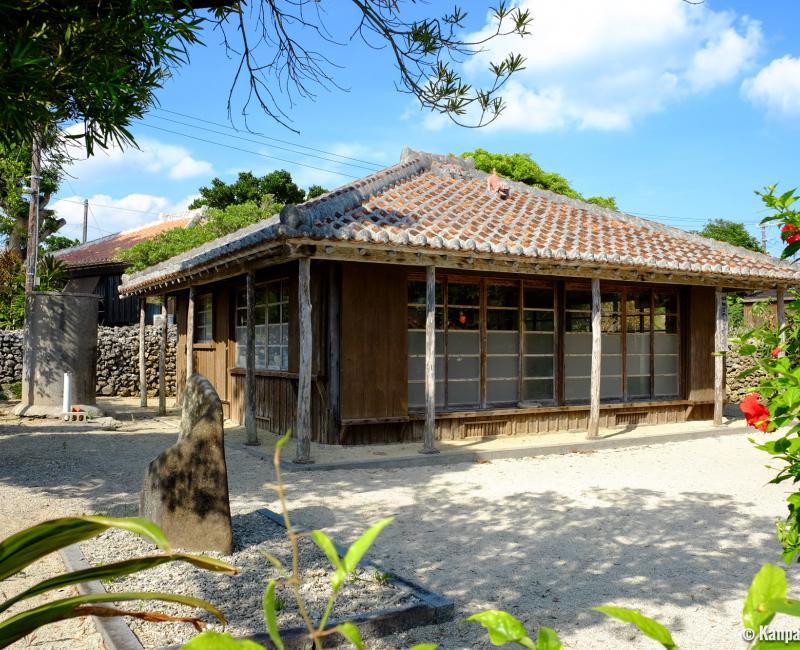 Yaeyama Islands
In the south-west of Okinawa and close to Taiwan, this archipelago encompasses several important islands, whose largest is Ishigaki. Thanks to its airport and direct low-cost flight connections, it has become the Japanese vacationists' favorite destination. It offers a combination of beaches, rural landscapes and remarkable views such as Oganzaki lighthouse or Kabira Bay. Its traditional arts village Yaimamura is also famous for its monkey 🐒 colony.
The small Taketomi island is lying on coral and offers beaches and an Okinawan-style village in a leisurely atmosphere about 15 minutes by boat from Ishigaki.
Iriomote-Ishigaki National Park is in the west and gives Iriomote Island an air of a little Amazonia, and is to be explored on a guided hike in the subtropical forest.
In the west, Yonaguni is famous for its mysterious underwater structure, and is also known as the westernmost end of Japan.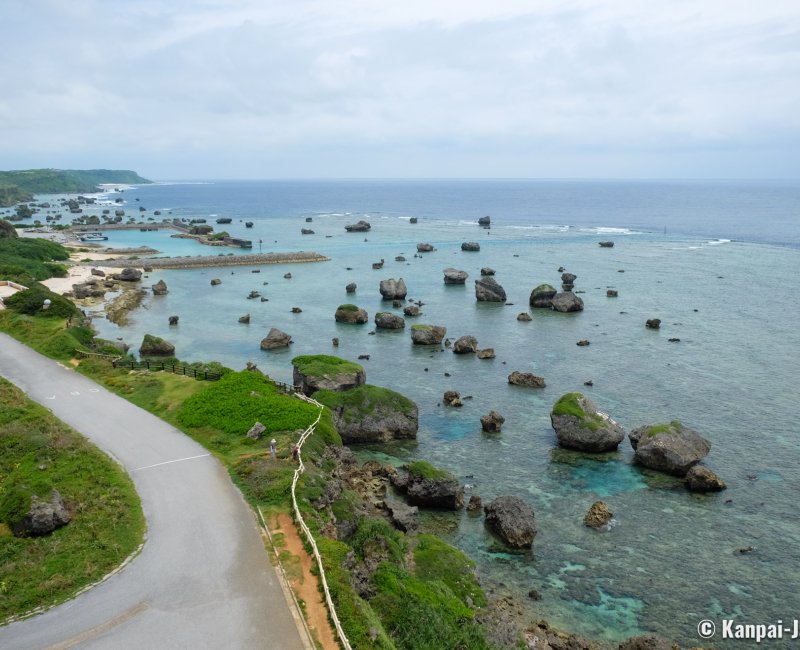 Miyako Islands
Miyako Archipelago is located east to Ishigaki, and its real attraction is Miyakojima the main island boasting impressive tropical seasides with panoramic sunset views. It is large enough to use a car, and driving allows to see its 3 great bridges.
Aside seaside tourism, Miyako is an agricultural island and most of its surface is covered by fields, especially of sugar canes. It is possible to enjoy the famous stir fried dish goya champuru, the umi budo ("sea grape") algae and even burgers thanks to the American influence.
Daito Islands
This tiny archipelago encompasses 3 small pieces of land in the Philippine Sea, approximately 300 kilometers east to Okinawa Honto. These islands are so remote they are only accessible by plane or by boat and have almost no touristic attractiveness whatsoever, especially as they are located in a typhoon 🌀 corridor which frequently makes their access difficult.