Roppongi
Day and Night Entertainment in Tokyo
Add to my favorite places
Roppongi is a district of Tokyo belonging to Minato area, in the center of Japan's capital. Renowned among tourists and expatriates as a fashionable place for nights out, this area is also home to a large urban complex called Roppongi Hills, and to several art exhibitions.
It may come as a surprise but Roppongi is without a doubt one of Tokyo's most famous districts abroad. The reason behind it is probably because this neighborhood is one of the most cosmopolitan and westernized corners of the capital.
Indeed, after the WWII bombings, Roppongi was used as the residential base of American GIs after the armistice. The sad tradition seems to be continued up to the 21st century since numerous expatriates still live there today, far from any military reasons.
It is fair to say that the district did everything to keep this international atmosphere, through a recent and interesting dichotomy depending on the hours of the day or night one explores it. Roppongi has today two parallel and yet opposite reputations.
The famous nightlife vibes
It is naturally for its nocturnal life that Roppongi remains the most famous for.
At dusk, the district becomes trendy and festive with its abundant offer of restaurants, bars, izakaya and other nightclubs. To be fully accurate, we also have to mention hostess clubs, striptease clubs and "massage" salons.
Some nightclubs have been building this reputation for a long time, with their various musical styles : if GasPanic indisputably remains the most famous, let's not forget about Propaganda, Grace (and Midas upstairs), Feria (replaced by NishiAzabu Alife in Azabu), Yellow, V2, New Lex or also the Vanilla, now closed.
It is certainly in Roppongi that foreigners will have the most chances not to be refused at the entrance, and even be warmly welcomed (provided they show their passport and pay entrance fees) to party, meet young Japanese people and dance all night before catching up the first train 🚅 early morning.
Even if the place keeps its reputation of being one of the less secure districts of Tokyo, it is specifically true at the end of the night, when the nightclubs' vibes can deteriorate because of drunk festive people. Our advice: run away from street touts, rarely advisable in their nightclubs' offers.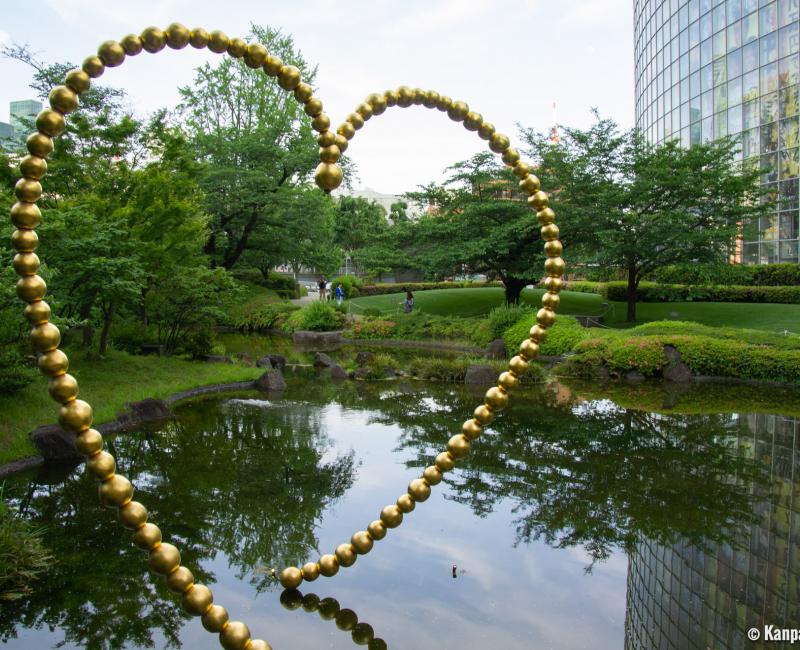 A new day conduct: Roppongi Hills and art museums
Even during the daytime, Roppongi offers a large choice of various coffee places, largely westernized of course. But the district started to build a new reputation in the beginning of the 2000s, with the opening of the crushing Roppongi Hills and its iconic Mori Tower: an enormous complex often referred to as the "city in the city". Some years later, in 2007, Tokyo Midtown was built a little bit north to the station, at the limit with Akasaka district.
With these two urban complexes, the area reveals a larger appeal to the public, and even to the high-end public, supported by:
Never ending stores,
Movie theaters, cultural activities, artworks and museum notably focused on contemporary art,
Five stars hotel Grand Hyatt Tokyo and its luxurious bar and jazz lounge Maduro,
Thousands of square meters of offices attracting prestigious Japanese and Internationals companies,
Private apartments with luxurious standing, and even,
Numerous embassies (Spain, Sweden, Saudi Arabia, Singapore, The Philippines).
It is the occasion to discover a whole new face of Roppongi.