Nikko
The Mountains at the Doorstep of Tokyo
Add to my favorite places
Nikko is a small city of 80,000 inhabitants located 150km north to Tokyo in Tochigi prefecture. It is famous for the beauty of its natural mountain sceneries, its many onsen hot springs, and the architecture of its temples and shrines, many of which are listed as UNESCO World Heritage properties.
Located in a pleasant mountain area, Nikko is an easy excursion from the capital and with a good preparation, it is possible to visit its main attractions on a one-day trip. Those who want a more thorough exploration can stay for the night and enjoy one of the numerous onsen ♨️ (natural hot springs baths).
Nikko was founded in the 8th century by monk Shodo Shonin, and quickly became a sacred place for both Shinto religion and Buddhism. That is why, centuries later, the founder of shogun Tokugawa dynasty had his mausoleum built here (1636). During Edo period (1603 – 1868), the small city developed in an important pilgrimage site directly connected to the capital by the Nikko-kaido road.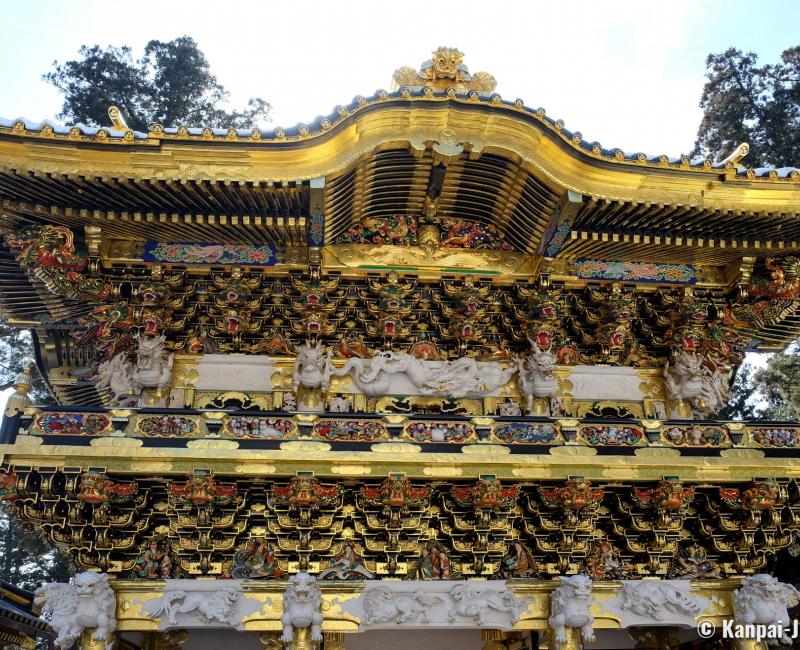 Nikko's historical heritage
When exiting the station, simply walk about fifteen minutes up to Shinkyo Bridge. From there enter Nikko National Park and access to the area sheltering the main temples and shrines listed in the Unesco World Heritage:
Toshogu shrine,
Rinno-ji temple (including Taiyuin and Sanbutsudo),
Futarasan-jinja shrine.
Westbound buses connects to Tamozawa Imperial Villa Memorial Park and Kanmangafuchi Abyss and its countless Jizô statues.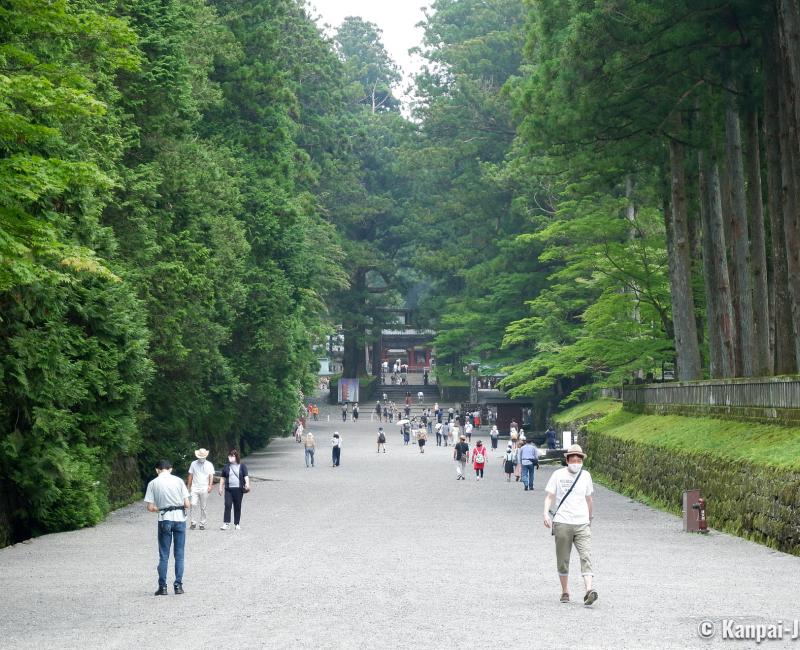 The wonders of nature in Okunikko
Okunikko is the westernmost area of Nikko, at the foot of Mount Nantai, and is easily reachable by bus from the two train 🚅 stations. It offers wonderful natural landscapes, such as:
Lake Chuzenji,
Kegon Falls and Akechidaira Plateau,
Ryuzu Falls,
Senjogahara Wetland.
Nikko's founding monk's spirit is still present in Futarasan Chugushi shrine and in Chuzenji Tachiki-Kannon temple on the shores of Lake Chuzenji.
Thanks to its location in the mountains and the omnipresent forests, Nikko benefits from cool temperatures in summer, which made it a leisure resort greatly appreciated by Japanese nobility at Tamozawa Imperial Villa, as well as foreign officials in the Italian Embassy Villa.
A little bit further north, Yunishigawa's onsen welcome amateurs of hot baths and samurai history.
Gourmets will taste local delicacies such as yuba, or tofu skin, made from soy milk and cooked into various interesting dishes, and the unavoidable soba buckwheat noodles.
Nikko is wonderful in any season, and is also a nice and easily reachable place to see snow for those who would like add a wintery touch to their stay in Japan.