Yokohama
Tokyo's Gigantic Neighbor
Add to my favorite places
Yokohama is Kanagawa prefecture's capital and the second largest city in Japan by population, with 3,7 million inhabitants. Located 40 kilometers south to Tokyo, in Tokyo Bay, its port is the most important of Japan. International exchanges spurred the city's development in the second half of the 19th century, and Yokohama now offers numerous touristic and cultural attractions.
Yokohama's harbor is the first in Japan by its size and by the number of products transiting. It is also an important port of call for cruise ships.
Historical gate to Japan and foreign districts
The city is mainly renowned for sheltering Japan's biggest Chinatown, Chukagai. Its extraordinary entrance gate opens on more than 300 Chinese shops and restaurants, specializing in Guangzhou area's cuisine. Chinese New Year celebrations, in February, are the occasion for marvelous parades and dragon and lion dances.
The nearby and nearly as old Motomachi district brings back in time: from the first Westerners in Japan residential area to the American troops' settlement at the end of WWII. Nowadays, it is a shopping district looking for a chic and modern image.
Another must-see in Yokohama, its red-bricks warehouse, the Yokohama Akarenga Soko, are testimony of old customs 🛂 warehouses from the end of the 19th century. Today, the buildings and their park accommodate community spaces and miscellaneous shops.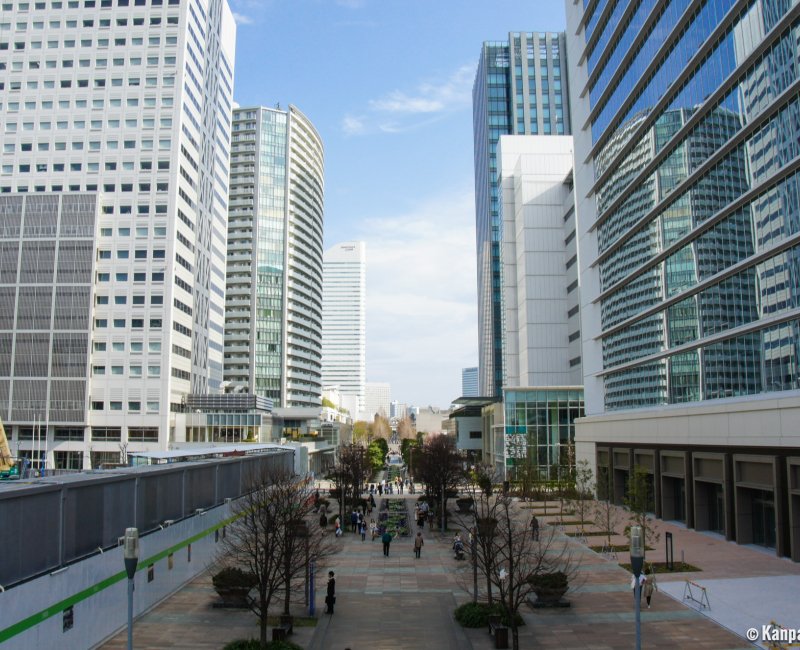 Modern port city
In Minato Mirai 21, a district famous for its shopping and leisure activities, stands the Landmark Tower, one of the highest in Japan, whose Sky Garden observatory offers a stunning 360° view of the city, and even on Mount Fuji 🗻 on clear weather days. The area is of totally contemporary architecture, but also offers numerous spaces dedicated to culture, such as Yokohama Museum of Art.
In the south-east of Yokohama, lies the more traditional Sankei-en, an immense Japanese garden facing Tokyo Bay. Around its vast pond, seventeen historical buildings were gathered from all Japan, and its masterpiece, a three-story pagoda, was initially built in 1457 for Tomyo-ji temple in Kyoto.
Since a couple of years, Yokohama city has been associated with Pokémon. Each summer, the famous monsters occupy Yokohama downtown with several activities, and especially a great Pikachu parade in August, as well as decorations in JR station and its surroundings.
Last but not least, at night fall 🍁, Yokohama offers a wonderful nightly urban landscape, that can be enjoyed during a walk along the seafront, or from one of the numerous small cruise ships frequently sailing the bay.