Himeji Castle
The Famous White Heron Castle
Add to my favorite places
Himeji Castle is the main attraction of the eponymous city and one of the last twelve wooden castles in Japan. It was designed a Unesco World Heritage Site in 1993. Built in 1609 and nicknamed White Heron Castle, it was renovated in 2010 and in 2015. The inside is opened to the visit up to the upper floor.
Himeji Castle 🏯 is located less than one kilometer from the train 🚅 station and stands in the middle of a large open-access park. However, there is an admission fee to the part closest to the keep: once inside the ramparts, it is possible to take pictures from up close and visit the original wooden keep's six floors.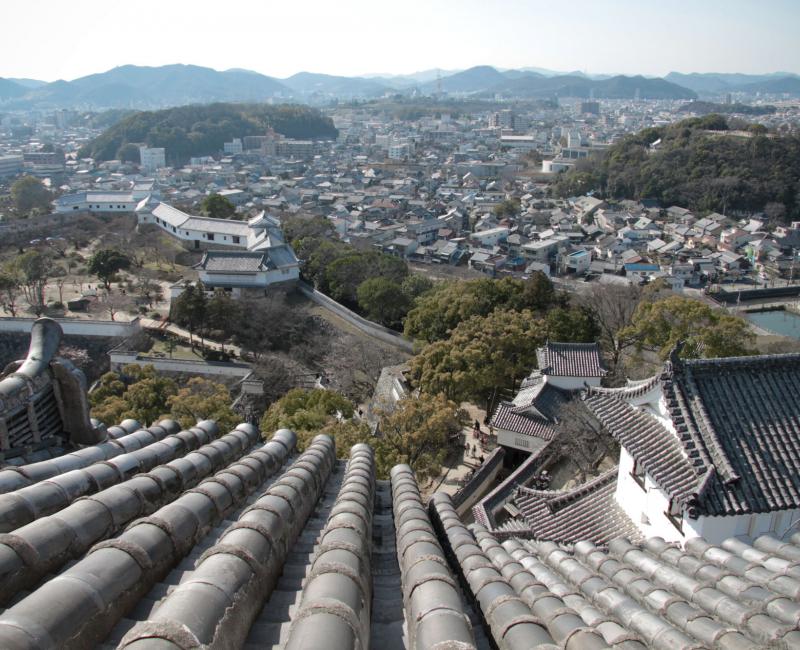 During your climb, you will notice that the floors gradually lose in dimensions, while the steps become steeper, and the ceilings lower. The small windows at the top provide an interesting vantage point over the town of Himeji.
A few other sites are worth to visit in the vicinity of Himeji Castle, especially the vast and beautiful Kokoen garden (or Nishi-Oyashiki-Ato). Most tourists however, and particularly the Japanese, come to Himeji to specifically visit the castle.
An original Japanese castle renovated in 2015
Himeji Castle was preserved from the vagaries of history but from April 2010 to March 27th, 2015, it underwent significant renovation works during which the keep was encased in a light-blocking scaffolding. The cost of these works amounted to a total of ¥2.4 billion (~16.2 million dollars).
For safety reasons, town officials have decided to limit the number of daily visitors to 15,000. In 2015, it attracted an overall 2.87 million visitors.
Some of the pictures below date back to March 2010 and others were taken after the renovations. The castle is now of a dazzling white.