Akita Castle Hotel (Review)
Modern Rooms in Former Castle-town
Add to my favorite places
Akita Castle Hotel is a 4-stars hotel located 850 meters from the Shinkansen JR Akita station in the north of Japan. Its modern building offers a comfortable base to sightseers visiting one of the regional capitals of the Tohoku area for a few days.
In line with its English name, the Akita Castle 🏯 Hotel 🏨 is located just opposite Senshu Park where remain the ruins of Kubota Castle, the heart of the ancient fortified feudal city during the Edo period (1603 – 1868). The hotel is therefore enjoying a very convenient central location, especially for guests traveling by train, as the JR station, a few minutes' walk away, is served by the Shinkansen 🚅 directly from Tokyo. The area is also home to several interesting museums including the Akita Museum of Art and the City Folks Art Center Neburinagashi-Kan, as well as many shopping streets with shops and restaurants open in the evening.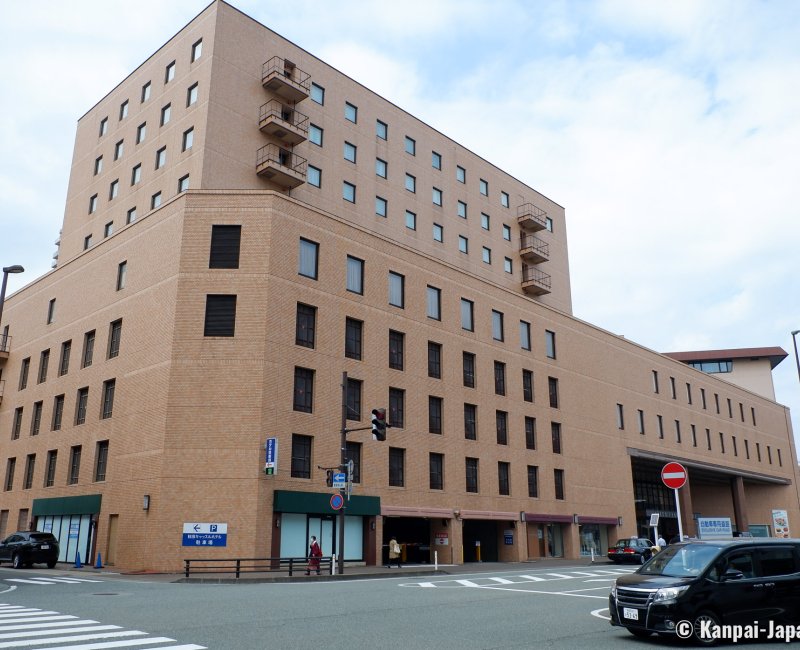 A comfortable hotel with a high-quality look
The hotel spans 7 floors in a modern architecture building. In addition to accommodation, the Akita Castle Hotel also provides a facility rental service for private events like a wedding ceremony.
The friendly and cheerful staff welcomes customers in a large and sleek reception area. After thorough renovations, the place adopts a contemporary look and is at the level of a good business hotel. The interior design is classy, subdued and very classic, with very thick carpeting and dark wood furniture.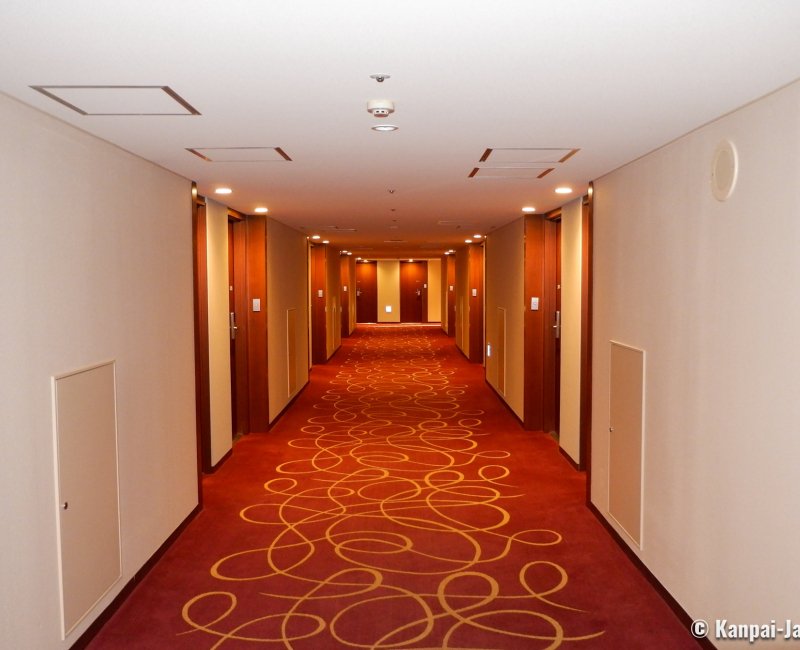 The rooms are remarkable first for their superficies but also for the bedding size (which is all western-style):
The "Single" rooms are between 15 to 21 m², with a semi-double or double bed. They are available in 4 comfort categories: economic, standard, large and superior.
The "Twin" rooms offer a 25 to 37 m² surface, with 2 beds. They are available in 5 categories : standard, angle, large, superior and luxury.
The "Double" rooms are 25 to 30 m² large to accommodate a big queen or king size bed and are available in standard or superior category.
Moreover, the hotel also provides rooms for guests with reduced mobility, as well as 2 upscale suites called "junior" for the 62 m² one and "imperial" for the 100 m² one.
Each room is locked with a contactless magnetic card, also used as a key for the elevator inside the building. They are comfortable, clean, with quality finishing touches and well-equipped with:
A large LCD screen TV;
A good WiFi connection;
A reversible air conditioning;
An air cleaner;
A fridge, a kettle and glasses; and,
Toiletries (hair drier, toothbrushes, razors, etc.).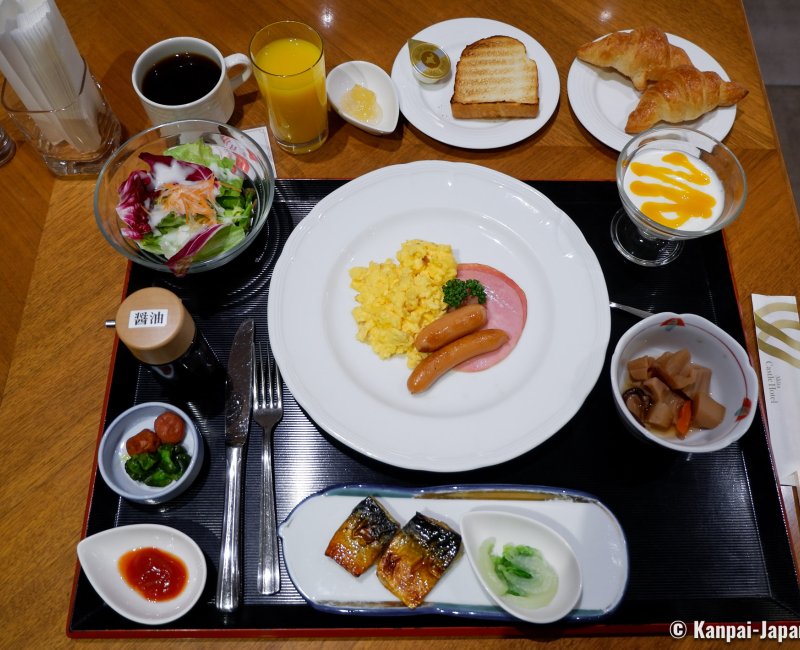 A selection of 3 cuisines of the world
For dinner, customers can choose from 3 restaurants, each of them catering to different tastes:
"Kurumaya" serves a typically local Japanese cuisine;
"Totenko" is specialized in Chinese cuisine; and,
"The Castle", the hotel's main restaurant, offers dishes inspired by French cuisine and is where breakfast is served in the morning.
A konbini is directly connected to the hotel and is also convenient for those who would like to take a light meal in their room.
At breakfast, a self-service buffet is supplied with savory dishes (omelet, bacon, rice, miso soup…) as well as sweet ones (Viennese pastries, toast with jam…), for a variety of tastes. It is served from 7 a.m. to 10 a.m. and guaranties a healthy and hearty meal in anticipation of a full sightseeing day in Akita.