What are the Mask-wearing Guidelines in Japan Since the 2022 Reopening
😷 The New Travel Etiquette After Covid
⏱ 5 minutes
The Covid-19 🦠 pandemic has introduced the large scale use of sanitary mask 😷 in the world and especially in Western countries, but it was already widespread in Asia, particularly in the wake of the recent 2009 H1N1 influenza episode.
As Japan just reopened to tourism, many prospective travelers are in doubt regarding mask-wearing, they often consider a constraint, and if it will be mandatory even on their vacation.
In Japan, the sanitary mask is part of a long established daily routine and is often worn for health reasons, for example when showing cold symptoms or to protect oneself from hay fever in spring 🌸. The occasions to wear this daily item are plenty:
Thus, everyone, regardless of the age, might put on a mask at some point. Whereas in Western countries, the mask may cause wariness or create a certain distance, in Japan, it is considered a way to kindly care for the others.
After several Corona waves and despite a relative normalization of the virus presence, wearing a face mask is more relevant than ever in the archipelago, even if it was shed as soon as possible in other places.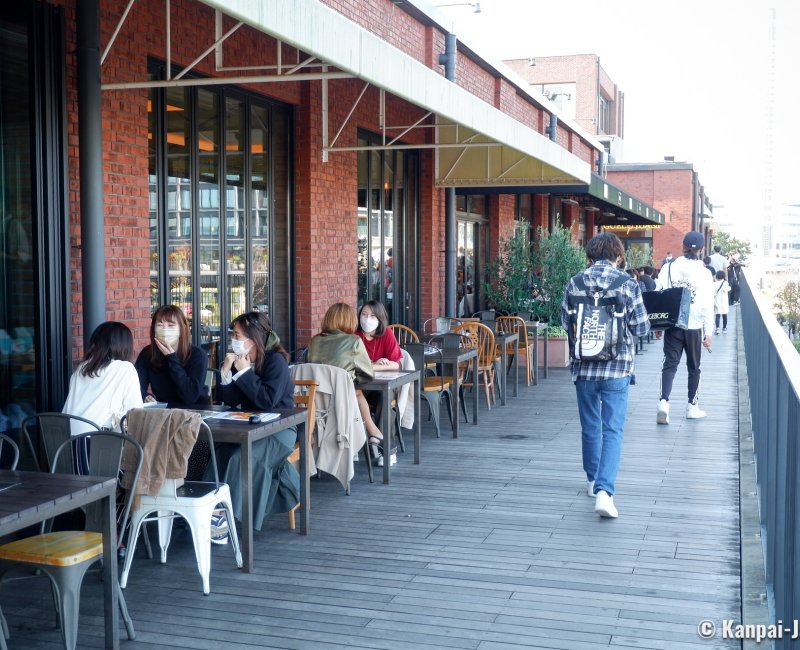 "New normal": post-Covid tourism in Japan
While there is no official mask mandate, wearing a face mask in Japan is recommended overall. The Japanese government nonetheless introduced the possibility not to wear it outdoors in summer to avoid heat strokes. However, most of Japanese citizens never stopped wearing the mask.
To know when and where to wear a mask, you can follow some general guidelines and protect yourself in situations such as:
One of the 3Cs:

Confined spaces
Crowded places
Close-contact settings

When indoors
As soon as speaking is necessary, even in the outdoor, if the other persons are located within a 2 meters distance.
All the establishments (hotels, museums, shops, etc.) provide hand sanitizer at their entrance, with sometimes staff checking that customers indeed wash their hands. Others, although rarer, check the body temperature, with a 37,5°C threshold to be allowed access to the venue.
Others (including outdoor parks) have set up an advance reservation system to avoid creating congestion.
These are, of course, general rules and they sometimes can be difficult to navigate, all the more as the Japanese themselves might sometimes not strictly follow them.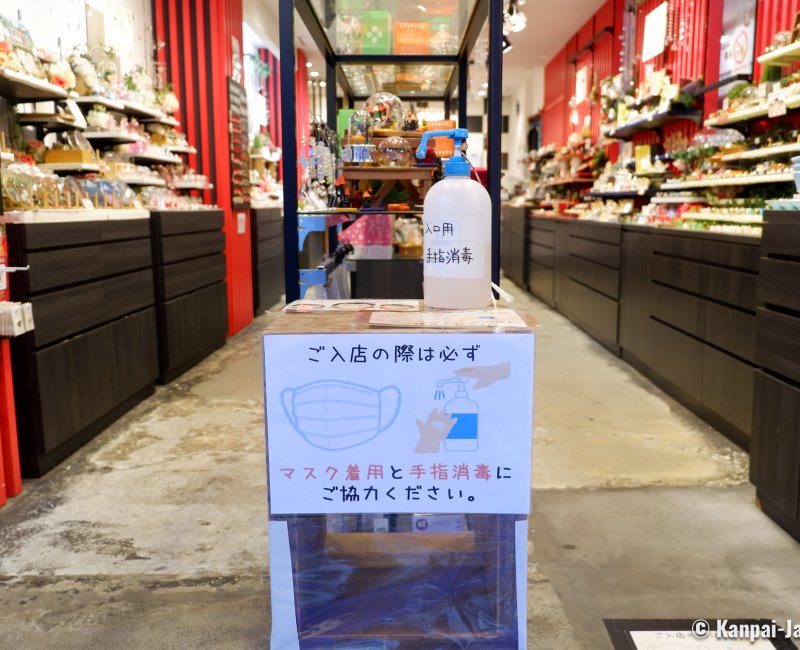 Respect the social norm in the outdoor
In the open-air, most of Japanese people permanently wear the face mask, in particular to avoid taking it off or putting it back anytime someone is walking too close or if they need to speak. From their perspective, foreigners seem less meticulous and it is not unusual for a carefree face-naked fellow to feel a disapproving gaze. This type of disapproving attitude tends to regress however, with the return of international tourists.
There are also variations on how much people wear their mask outdoors depending on the regions of Japan. From our experience, while the situation seems stricter in Tokyo, there is more leeway in the western areas (Kanazawa, Hiroshima / Miyajima or Osaka). According to the social networks, the tolerance is even larger in Okinawa, although mask-wearing is still prevailing.
When in doubt, the best is to look around and do as other people do. The social rule is paramount in Japan, even when it seems to be contradicting common sense.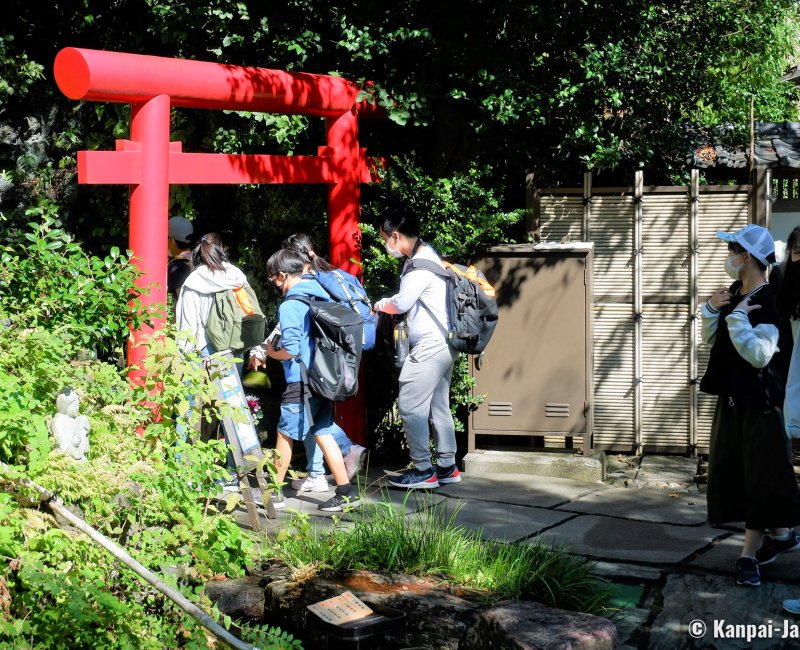 Indoor mask mandate
Don't think and wear a mask:
To use public transportation (train, bus, metro, etc.), but also to ride a taxi;
At the reception of your hotel 

🏨

or your accommodation; and,
In every other places where signs show mandatory mask-wearing (shops, temples, hospitals, parks, etc.)
Wearing a face mask is often required upon entering a restaurant. It is poorly looked upon to speak loudly in the restaurant when not wearing mask, especially if not eating. Plexiglas protections are still widespread, however, when not eating, you should keep your mask on.
With the reopening of the country to tourism, the fact that foreign visitors may create trouble by not wearing a sanitary mask is a deep concern for Japanese people. To the extent that the Japanese government introduced a rule in early October 2022 to allow hotel-keepers to decline customers who would not wear a face mask in their premises. This rule is similar to the one introduced in November 2020 to allow taxi drivers to refuse non-masked customers, in order to fight the epidemic.
However, there is no official recommendation regarding the type of mask : FFP2 or KN95 standards non-woven materials masks are naturally designated as providing the most protection, however in the facts, any mask will do. It has even become a fashion accessory, plain or with pattern, available in various fabric thickness, and in a quasi infinite choice of designs in Japan.
Finally, wearing a mask and choosing its protection level in Japan is left upon people's freedom and responsibility, and we can only recommend to follow the local customs 🛂. If you have any doubt: wear your mask!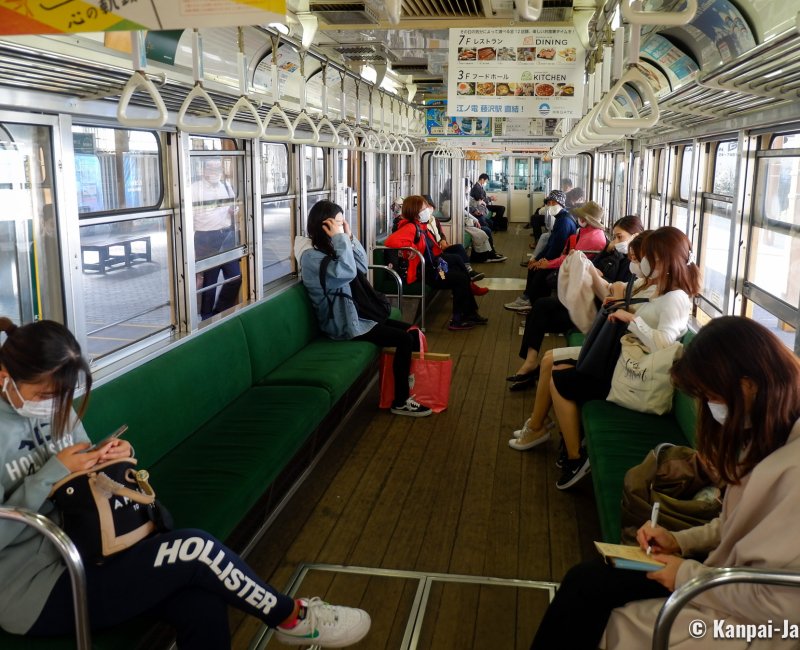 Easing on face covering mandate from spring 2023
At the end of 2022, the Japanese government examined proposals to lift the indoor mask wearing mandate from spring 2023. Consequently, new good practices were announced in early 2023 and face covering is not required anymore but left to each individual's judgment since March 13, 2023, such as in the following cases:
For users of public transports (but still recommended during rush hours).
For customers in shops and stores (konbini, Isetan, Mitsukoshi, Daimaru), restaurants (such as in McDonald's and Torikizoku's), entertainement centers such as karaoke, and administration offices (at the Japanese Post Office, for example).
For students and teachers, especially during graduation ceremonies.
The mask is still mandatory in medical facilities and for frail individuals, who have been in contact with a patient, or who have cold or influenza-like symptoms, such as cough and slight fever for example.
Vocabulary