Visit Japan Web: The Online Registration Before Arriving in Japan
Japanese Customs: MySOS replaced from November, 14,  2022
⏱ 4 minutes
During the Covid pandemic, entry procedures in Japan have changed a lot, which created some confusion. It is still somewhat the case after the reopening to tourism since October 11, even if a focus has been placed on easing the procedures especially through digitalization, to minimize human interactions and subsequent contamination risks.
Until recently, the Japanese government asked visitors to install specific app on their smartphones:
MySOS, for advance registration of information regarding vaccine status / PCR test, for faster airport procedures in Japan (the "fast track" system)
COCOA, an app to track contact-cases and infected persons, but it was discontinued in September 2022.
MySOS was not mandatory but highly recommended. Travelers who could not use the app were directed upon their arrival in Japan to a specific line in order to complete the necessary steps (showing a valid vaccination certificate / PCR test, etc.) which lengthened their time at the airport.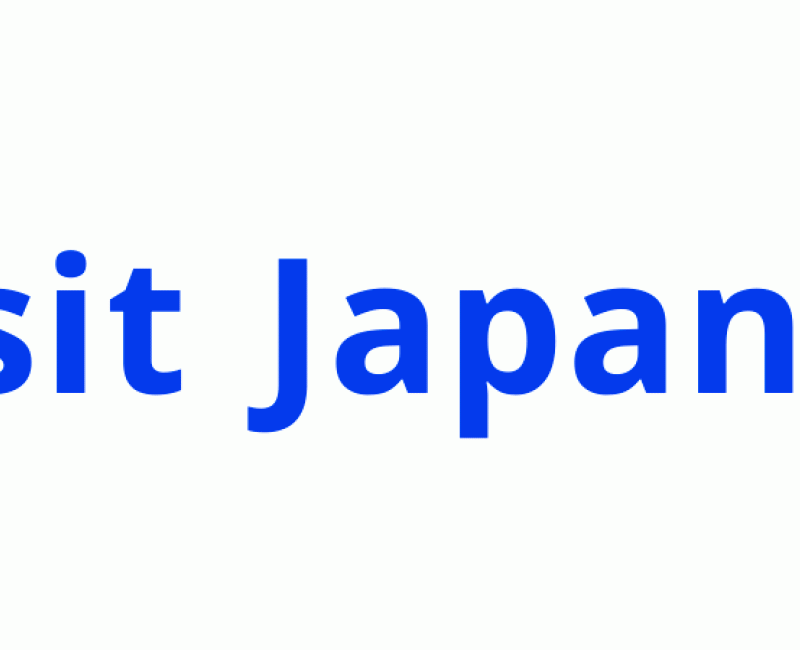 New website available since November 1st, 2022
In mid-October 2022, a new change in the procedure has been announced for all entry in Japan from November 14 included: every traveler (tourist, foreign resident and Japanese citizen alike) can register in advance on the Visit Japan Web site.
Visit Japan Web is a free, single portal to group formalities related to:
Covid-19 

🦠

(quarantine, vaccination certificate, PCR test); The Pre-registration for Quarantine Procedures section collects the information that were previously filled in the MySOS app ("Fast Track" function);
Immigration: the Disembarkation Card for Foreigner that was formerly handed in the plane 

✈️

just before landing (does not concern Japanese citizens and foreign permanent residents);
Customs 

🛂

, with the Declaration of Personal effects and Unaccompanied Articles, to fill upon arrival, formerly either on a paper form or on the Japanese government's Zeikan shinkoku app (税関申告アプリ).
In the facts, registering on the website has been possible since November 1, 2022, for any arrival in Japan from November 14 in one of its largest airports:
Travelers arriving in Japan before November 14, 2022, can still use the MySoS app to fill their Covid related data and are not the target of the Visit Japan Web.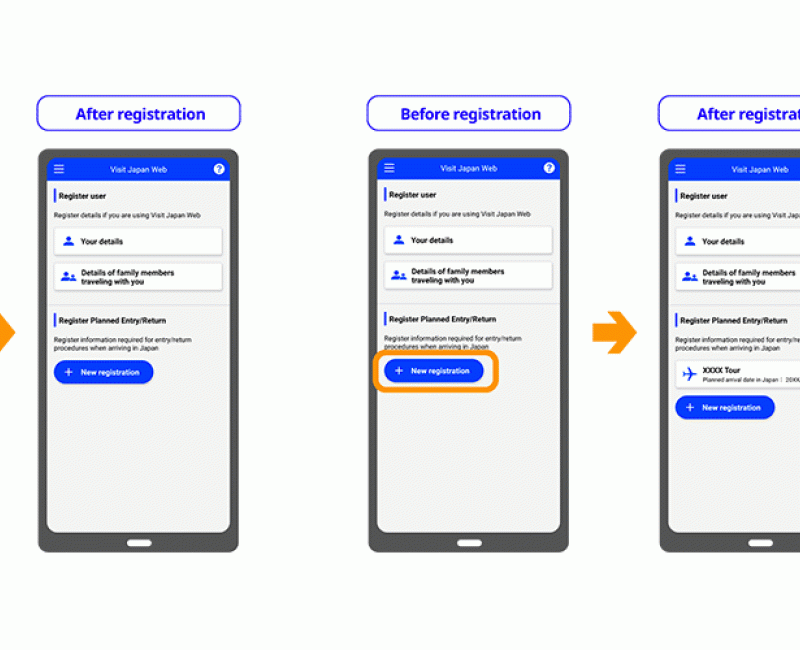 3 QR Codes to show on a smartphone
Like with MySOS previously, each step of the registration process is ended by the creation of a specific QR Code. Once all the steps are completed, visitors will then show a total of 3 QR Codes on their smartphone 📱 screen: 1 at each checkpoint.
It is highly recommended to register before departing for Japan: at the latest 6h prior to the flight's departure, and ideally within the 10 preceding days, in order to allow time for the review of the submitted documents. Visit Japan Web is available in English.
The necessary documents are:
A valid email address (will be used as a user ID to each access to Visit Japan Web);
Passport;
Covid vaccination certificate or negative PCR test result taken less than 72 hours before departure;
An address in Japan (for example, of the first accommodation you will be staying at).
If traveling with underage children, it is possible to register them on the same Visit Japan Web account (up to 10 travelers). Dependent or handicapped adults who cannot go through the procedures alone can also be registered in the Family members traveling with you section. However, each of them has to have their own passport or equivalent immigration document.
Each member of the family registered on the same account will also have their 3 QR Codes, to show at checkpoints at the arrival airport in Japan.
Like with MySOS, registering with Visit Japan Web is not mandatory, however it helps going through the entry procedures in Japan faster, and reduces the hurdles of tedious formalities after 12 hours of more spent in a plane.
Additional tips and advice
An Internet 📶 connection is required to use the Visit Japan Web site, especially to create the account, fill in the user's information, and their family's when applicable (name, passport number, etc.), the forms regarding vaccination or PCR test and create the first QR Code. The digital Disembarkation Card for Foreigners and custom procedures can be completed offline and the QR codes created upon arrival at the airport.
Creating a Visit Japan Web account is possible on a computer (Chrome browser is recommended) or on a smartphone (Chrome browser recommended on Android). In any case, before departure, make sure to be logged in only on the device you will use to travel (a smartphone ideally), and check that all information is up-to-date.
Questions asked at immigration and customs procedures are the same than on the paper forms. In any event, official Japanese sources (the Embassy of Japan or the Border Control page of the Japanese Ministry of Health for example) are the ultimate references regarding entry procedures in Japan and should be checked frequently.