Otaru
The entertaining getaway from Sapporo
Add to my favorite places
Otaru is a little port city in Ishikari Bay, in the north-east of Sapporo, on Hokkaido Island in Japan. Famous for its canal and its ancient brick warehouses, the city attracts many visitors for a nice stop in a Japanese-Western style scenery.
Otaru benefits from Sapporo's proximity and popularity as well as of an easy train 🚅 access to attract numerous Japanese and overseas visitors. Tourists flow all year long, and especially on weekends.
Downtown Otaru is quite small and can easily be visited in half a day. Its main features are Sakaimachi, the ancient shopping streets, and Nichigin-dori, "the Wall Street of the North" where huge buildings of Western-style architecture remind of Otaru's financial and industrial importance in the past. The city is thus a very exotic setting for Asian tourists, but not so much for Westerners. The canal area reminds of Venice, and street artists even offer to make your portrait. Other reference to Italy, Otaru is also famous for glass craftsmanship, especially glass blowing workshops and retailers.
Traditional Japan, with Buddhist temples and miniature gardens as we may imagine it, does not identify Otaru as a city. As it has been developed quite recently, at the end of the 19th century, the urban landscape is reminiscent of Otaru's days as a thriving trade and business center. By the way, the Japan National Tourism Organization describes Otaru as a romantic city with an exotic history.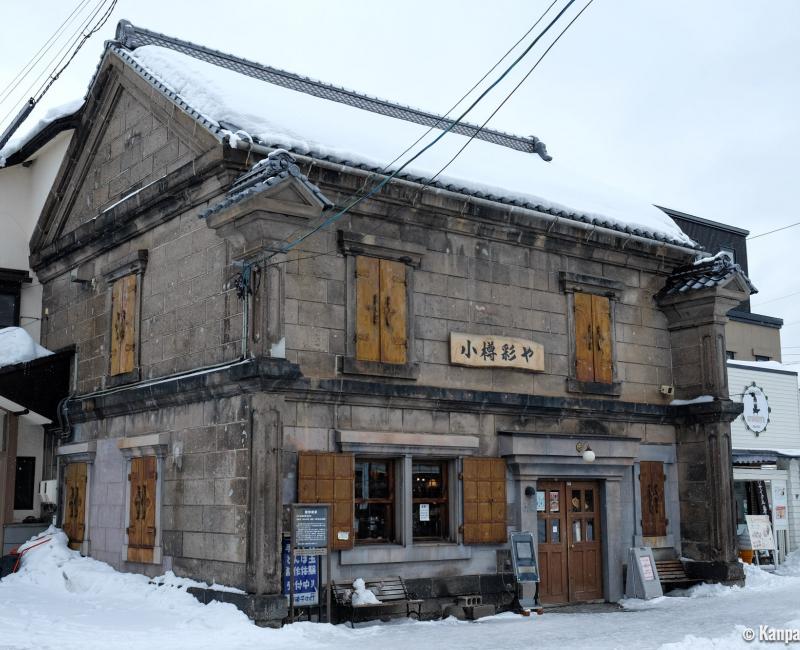 As for food, the style is more international than local. It is impossible to avoid LeTAO baked sweets and chocolates, as well as the restaurant Naruto-ya and its Fried Half Chicken. Try the "eat chicken with chopsticks challenge"! The area is also renowned for sake 🍶, Japanese whiskies and beer 🍺 breweries. Its seashore location guaranties fresh seafood and fishes, making excellent sashimi.
A full day trip is possible if you go to Mount Tenguyama, accessible via a ropeway at the south-west of the main station. It offers a nice view on the port and the bay. Along the northern seashore, Otaru Aquarium is one of the few Japanese zoological parks actually appreciated by the public. It is a pleasant family trip, with its outdoor spaces, where it is possible to touch and feed local animal species, such as penguins.
One of the best moments to discover downtown Otaru is in February, during the Snow Light Path Festival at night, at the same time as Sapporo's Snow Festival. Hundreds of lanterns 🏮 carved in sculptures light up the shores of Otaru Canal and create a fairytale-like atmosphere, adjusting very well to an essentially entertaining destination.