Mount Moiwa
The Natural Observatory on Sapporo
Add to my favorite places
Mount Moiwa is a 531-meter high hill in the south-east suburb of Sapporo, in Hokkaido. Thanks to its location close to the city, it attracts visitors who are keen on discovering Japan's northernmost capital while providing an appealing nature getaway.
While of a modest altitude, Mount Moiwa offers an astounding panorama on Sapporo, Ishikari Bay and the surrounding mountains and is without a doubt one of the most beautiful views of Japan. It was recently ranked the second most beautiful night scenery of Japan, behind Mount Inasa in Nagasaki. Spectators truly have a broadened view over the area and can experience Hokkaido Island's characteristic feeling of vastness.
Mount Moiwa provides an immersion into the wide natural environment within one hour from Sapporo downtown by public transportation, which is the great advantage of this excursion. The observatory is easy to reach either walking or by bus. Climbing the hill can be done quite leisurely and without much effort, thanks to several hiking trails that are less than five kilometers long. As the ropeway's fare is a little bit expensive, we recommend using it only to go uphill and to walk back on the forest's trail.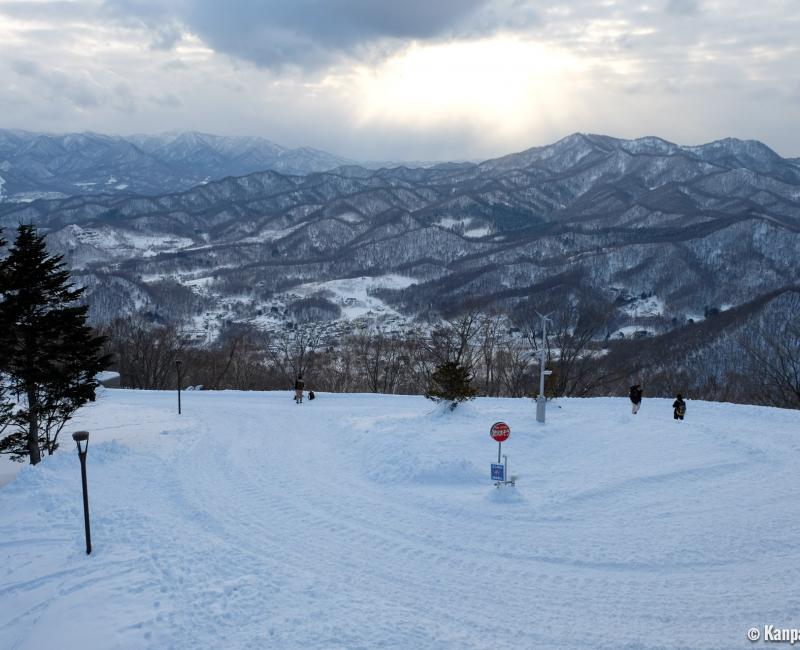 The view is enchanting throughout the day, be it on the daytime to observe the details of Sapporo's rectilinear architecture, or at night to admire the lighting of the city. Make sure however to not go on a cloudy day, as the horizon line may be cluttered. At the summit, a cafe restaurant operates until the evening, and is ideal for a nightly romantic date. However there is no other facility on sight.
Snow amateurs will find a ski resort on the other side of Mount Moiwa, with ten ski slopes opened every winter and a scenic trail with a view on Sapporo. This sports getaway is conveniently located when booking an accommodation in the city, even for short stays.
In the same vein and nearby toward north-west, Mount Okurayama and its Ski Jump Stadium, that was notably used during the 1972 Olympic Games 🏅, provide a beautiful unobstructed view on the cityscape at about 300 meters altitude.