Koko-en
Himeji Castle's Japanese Garden 
Add to my favorite places
Koko-en is a set of nine Japanese gardens at the foot of Himeji Castle in Hyogo prefecture. Despite its very recent construction in the early 1990s, this large green space successfully provides an immersive discovery of feudal Japan's traditional landscapes.
Koko-en was inaugurated in April 1992, to commemorate the 100th anniversary of Himeji city. It was designed to harmoniously blend with the famous White Heron Castle 🏯, that stands in the background at only a 5 minutes' walk away. The vast gardens extend on a 3,5 hectares superficies, at the very location of the daimyo lord's former western residence (Nishi-Oyashiki) and of a few other samurai houses.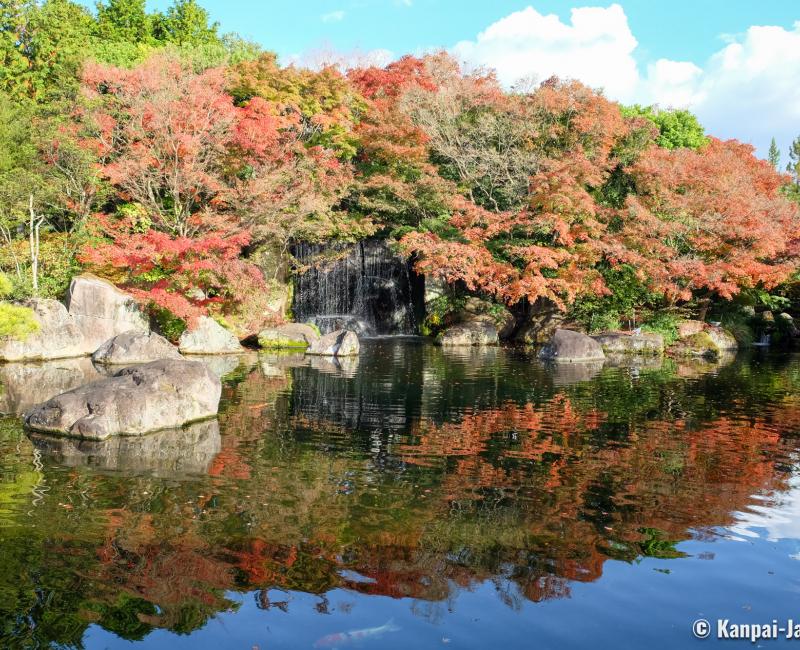 Nine traditional Japanese gardens
The 9 and all different Japanese gardens provide a thorough insight in only one visit of the landscaping art in Edo period (1603 – 1868). Many symbolic elements of traditional gardens are thus gathered in Koko-en:
A large pond with koi carps in the main garden of the lord's residence,
Souju-an tea pavilion built in the sukiya style for tea ceremony (suspended during Covid-19 pandemic),
A view on an elegant waterfall from Cho-on-sai pavilion, overhanging above water,
A succession of thickets with summer trees blooming in spring, maple whose foliage reddens in autumn, pine trees and bamboos keeping the touch of green all year long,
A miniaturized Japanese landscape of artificial hills, little stone bridges, bushes and water streams, and,
For history amateurs, two flower gardens (including Nae-no-niwa) offering a display of plants cultivated and particularly appreciated in the area during Edo period.
Yashiki-mon Gate is the main access to the gardens, which are enclosed by typical feudal architecture white walls, with a stone base, a plaster-coated upper part and covered with Ibushi tiles.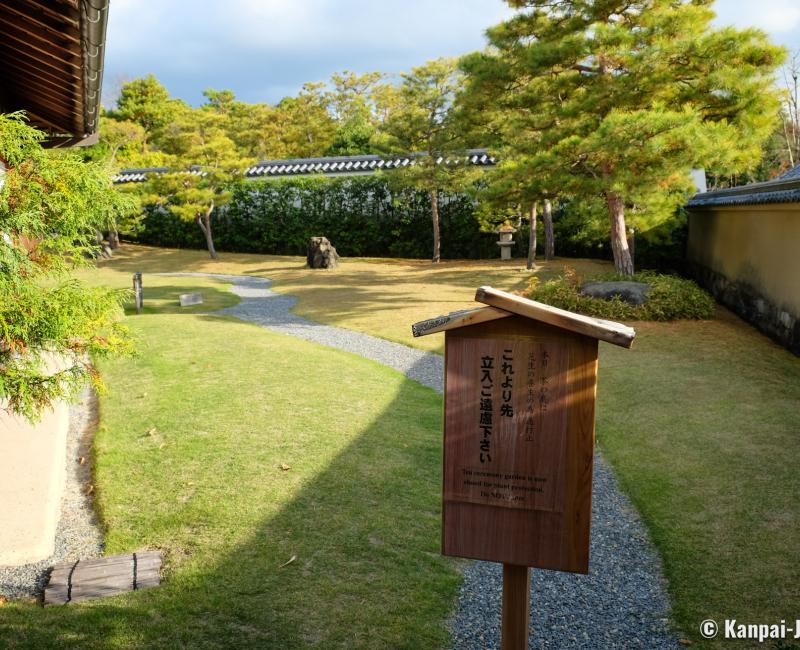 A soothing, timeless atmosphere
Strolling in this environment associating vegetation and tradition, while immersed in quietness and peace, is indeed delightful. Take a break to enjoy the soft trickling of water, watch the insects flying from flower to flower and wild birds get some refreshment on the ponds' shores. Temporary exhibitions are also held indoor in specific buildings of the garden, and different types of bonsai are displayed according to the seasons: plum, pine or maple 🍁 trees.
Koko-en and Himeji Castle's visits are a good combination. It can be further enhanced with a lunch at Kassui-ken, a restaurant located in the gardens' premises.
This article was written after a tour sponsored and organized by Hyogo and
Osaka
prefectures. Kanpai has been invited and guided but keeps a total freedom of editorial content.