Yashima
The mountain observatory in Takamatsu
Add to my favorite places
Tourist attractions in Takamatsu are actually visited quite quickly. Yashima, located not far from the city, offers an interesting perspective on the region and the Seto Inland Sea. It's one spot you'll have to check if you intend to stay in Shikoku.
To get there, take a train 🚅 from Takamatsu station via JR line (compatible with Japan Rail Pass) or Kotoden line. Once in the small rural station of Yashima, you'll have to get on a twenty minutes bus (100 Yens 💴) to reach the summit of the mountain. Be careful, because the bus goes once per hour on average, so plan out your trip before arriving in and out.
In the past, a cable car 🚙 allowed you to climb, but it was closed in 2004.
Once at the top, you can walk around Yashima mountain summit through temples (some of which are part of the famous "Shikoku pilgrimage of 88 temples"), shops and even an aquarium. We didn't enter it because our visit to the Osaka Kaiyukan aquarium dated only a few days back.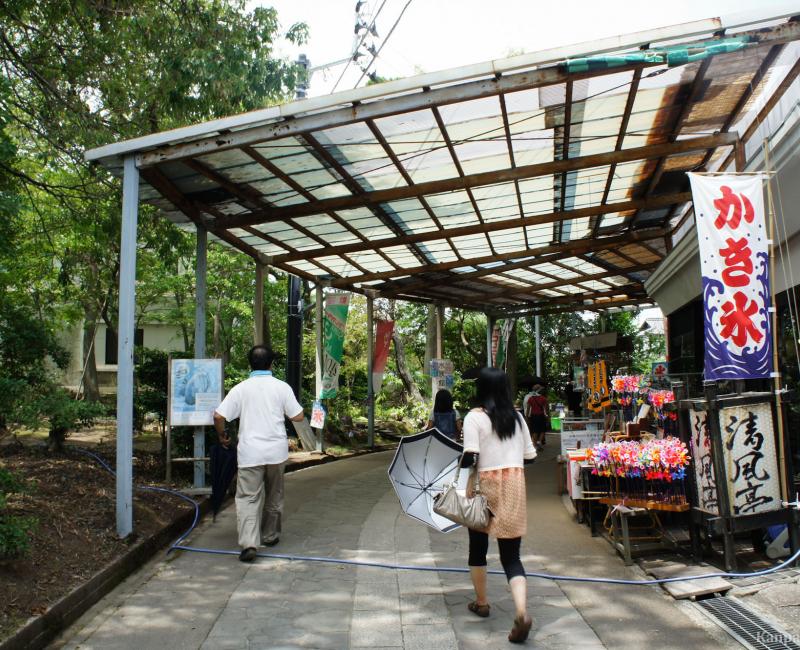 And... that's it! After about 45 minutes, we're already back to the parking lot where the bus arrived. I must confess that I couldn't believe it. And yet, we didn't rush, like, at all: we visited nearly all the shops and stopped at the views to take pictures.
It was a bit tight for us. So we chose to leave the "public" path and go venture into the trails on the other side, much less visited. We saw incredible scenery, which looked like it was coming from a 7th season of Lost, with abandoned or crumbling buildings and cemeteries hidden in the forest. Surprisingly, it was almost more fun than the "public" side of Yashima.