Udatsu no Machinami
The Merchant Town in Mima
Add to my favorite places
Udatsu no Machinami is a former merchant's district located in Mima, in Tokushima prefecture on Shikoku Island. It spreads along an old street of Wakimachi Oaza, close to the Yoshino River. Its houses are well-known for their unique and preserved architecture. They now shelter cafes, boutiques, and local crafts workshops.
The historical district of Udatsu Old Street was named after the udatsu, an architectural element used during the Edo period (1603 – 1868). Udatsu were small, whitewashed walls built at the end of the roofs and used in fire 🔥 prevention at the times, to slow down a blaze and avoid its spreading from house to house. As these structures were quite expensive, they became the symbol of the wealth of the merchants and owners, who also used them to display the richest ornamentation.
Udatsu no Machinami is therefore a testimony of the merchants' high living standards in the old, fortified city of Wakimachi (in nowadays Mima). In 1988, the street was designated Japanese Cultural heritage in the movement for the preservation of traditional districts, in the same manner as Higashi Chaya in Kanazawa for example.
The quiet and laid-back atmosphere is characteristic of this district lost in the heart of Shikoku. Far from mass tourism, the few people passing the street in a leisurely walk or on a bicycle stop by the various artisans' workshops settled in traditional houses.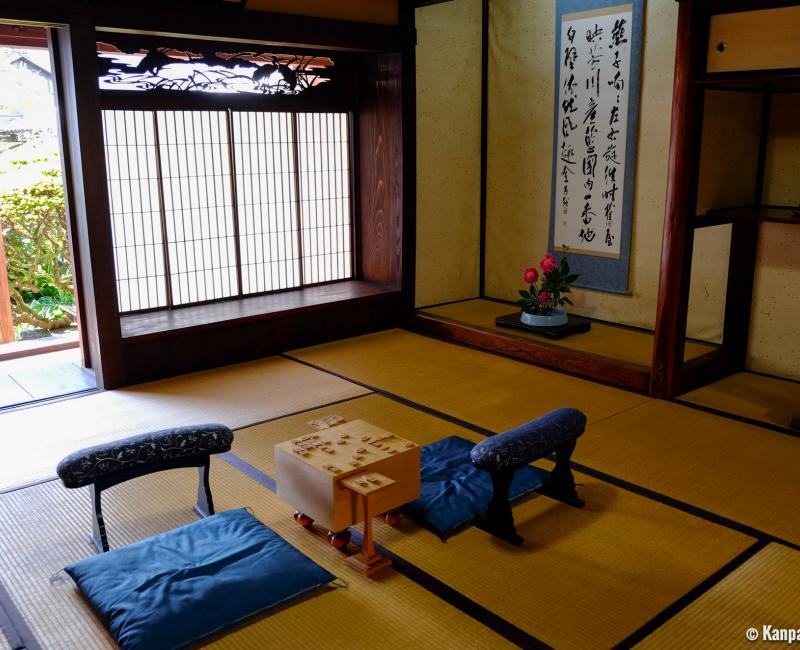 For example, it is possible to visit a colorful Japanese umbrella shop. Umbrellas are also customized to become delicate floor lamps. Then, the Yoshidake Jutaku is certainly a must-see. This housing complex was built in 1792 for an ancient merchant family specialized in the renowned local craft of indigo dyeing. It includes five buildings and a small Japanese garden spread on almost 2,000m², for a nice insight on the daily life of a wealthy Edo period merchant. Lastly, stop at Jidaiya to watch sculptors craft tiny bamboo dolls that seem to be dancing.
For those who would like to stay overnight in Mima and continue to meet its inhabitants, we recommend the farm experience at Noka Minshuku Yuzu no Sato Izumi, where they will be involved in dinner preparations, starting from, for example, the harvest of the local citrus, and they will be able to enjoy a delicious yuzu flavored miso soup.
This article was written after a tour sponsored and organized by Tokushima Prefecture Tourism Association. Kanpai has been invited and guided but keeps a total freedom of editorial content.