Mount Daikichi
The Natural Viewpoint on Uji
Add to my favorite places
Mount Daikichi is a small mountain in Uji City, close to Kyoto. An easy hike under the shade of the trees climbs up to its summit providing a natural observatory on the city center. Nearby, the walk continues upstream along the Uji River up to the Amagase Dam.
Beside its historical city center home to several famous temples, the small Uji City stretches along the eponymous river to the edge of mountain forests. It is therefore easy to stray from the sightseeing tours focusing on the few streets around the station and walk freely in a very quiet nature.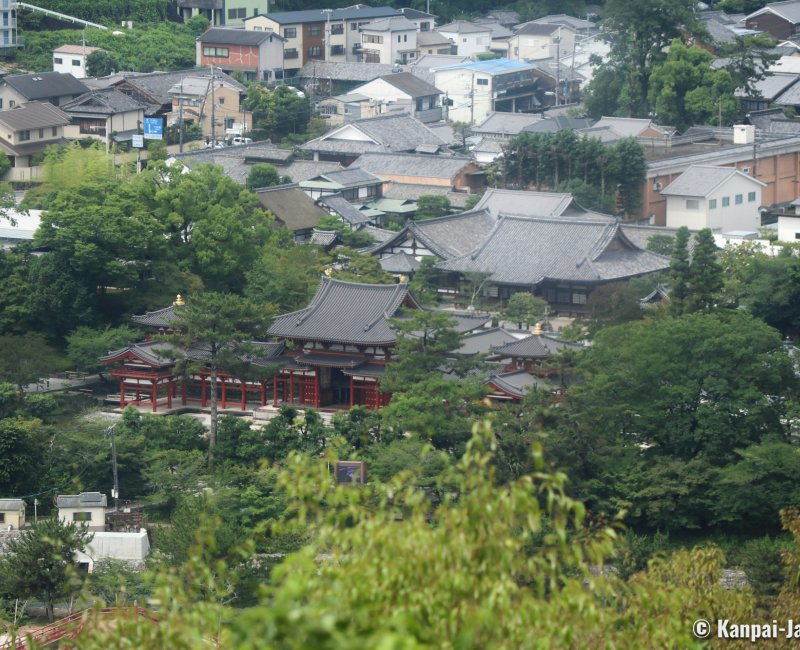 Mount Daikichiyama's observation deck
From Ujigami shrine and following the Sawarabi-no-michi trail, a short hike climbs on the small Daikichi mountain, that is itself part of Mount Buttokusan. Culminating at 131 meters above sea level, Daikichiyama is crowned by a natural viewpoint on Uji City, with the Uji-gawa river flowing below and the district of the Byodo-in temple. A slow twenty minutes' walk is enough to get to the observatory symbolized by a little wooden shelter. On a side note, it is one of the spots to visit for the fans of the Sound! Euphonium serie, adapted for television by Kyoto Animation studios, whose headquarters are in… Uji!
The hike winds under the shade of the trees and their beautiful colors, green in summer and red in autumn 🍁. The trail is also sidelined with cherry trees 🌸, camellias, Japanese maple trees and yamabuki Japanese roses 🌹, all plant species giving a new face to the landscape at each season.
There are also several rest areas along the path, used by the neighborhood's inhabitants, who are mostly elderly. In this local and friendly atmosphere strollers keen to exchange a few words.
After the summit of Mount Daikichi, the hike continues for a short while before a fork:
On one direction the path continues higher to a statue of Kannon on Mount Asashiyama;
The other path goes down to Kosho-ji temple and Uji-gawa river.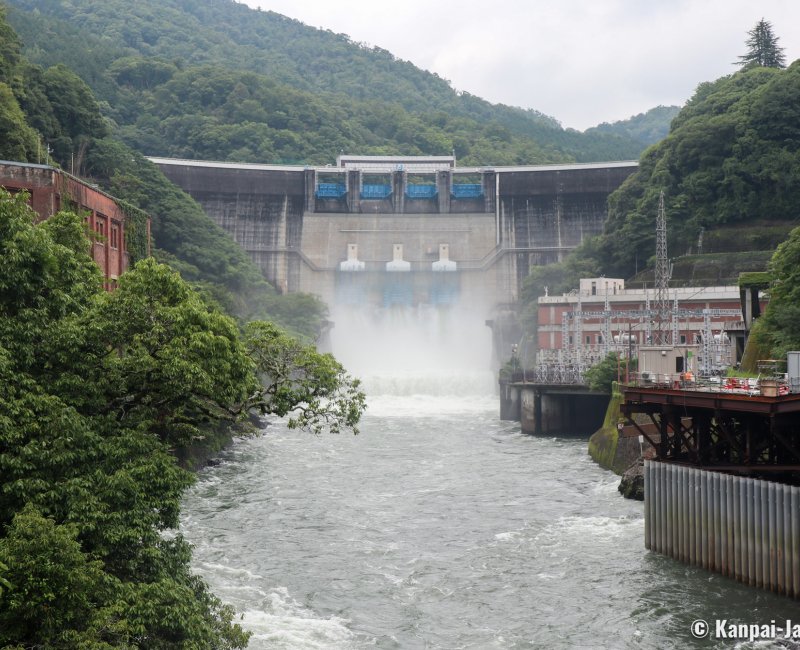 Amagase Dam on Uji River
Those who prefer walking on the banks of the Uji River can walk to Amagase Dam, located about fifteen minutes' walk from the Kosho-ji, towards south-east. The view on the valley, especially from the Amagasetsuri and Hakko bridges, and the very scarce traffic make the walk very pleasant.
Amagase Dam is 73 meters high and was achieved in 1964. Its main purpose is to prevent flooding and it therefore controls the level of the Uji and Yodo rivers. It also supplies a hydro-power plant and is the lower reservoir for the Kisenyama Pumped Storage Plant.
From the heights of Mount Daikichi or on the sides of the Uji River up to Amagase Dam, travelers can easily move away from the city center and tread charming hiking trails.