Fushimi Castle
The Story of Momoyama Castle's Bloody Ceilings
Add to my favorite places
Fushimi Castle is a fortified monument located in Fushimi ward, in the south-east of Kyoto in Japan. Also called Momoyama Castle, its origins date back to the end of the 16th century. Once a battlefield for Sengoku era warlords, the site is now forsaken by visitors.
Fushimi Castle was built in 1594 for Toyotomi Hideyoshi who envisioned it as a place for retirement. After his death in 1598, the castle was taken over by Torii ⛩️ Mototada, one of future shogun Tokugawa Ieyasu's vassal. Mototada committed suicide by seppuku in 1600 during the siege of the castle that proved decisive for the coming Battle of Sekigahara the same year.
The castle was dismantled in 1623, and several of its elements, including board floors, were reused in the building of various temples such as Kosho-ji in Uji. As traces of the defeated warriors' blood were still visible on the wood, the story of the "bloody temple ceilings" was born.
The castle, composed of two buildings, stands on Momoyama hill in the middle of a park, whose entrance is a large parking area for family cars 🚙. When observing the license plates, it appears they are mainly local, and far from a mass-tourism spot, the place is indeed more suited to laid-back picnics. As a matter of fact, despite the area's rich past, the present day's castle is a concrete replica built in 1964, as the central attraction of "Fushimi-Momoyama-jo castle land" amusement park. It closed down in 2003 after bankruptcy, and ever since the inside of the castle is not open to the visit anymore.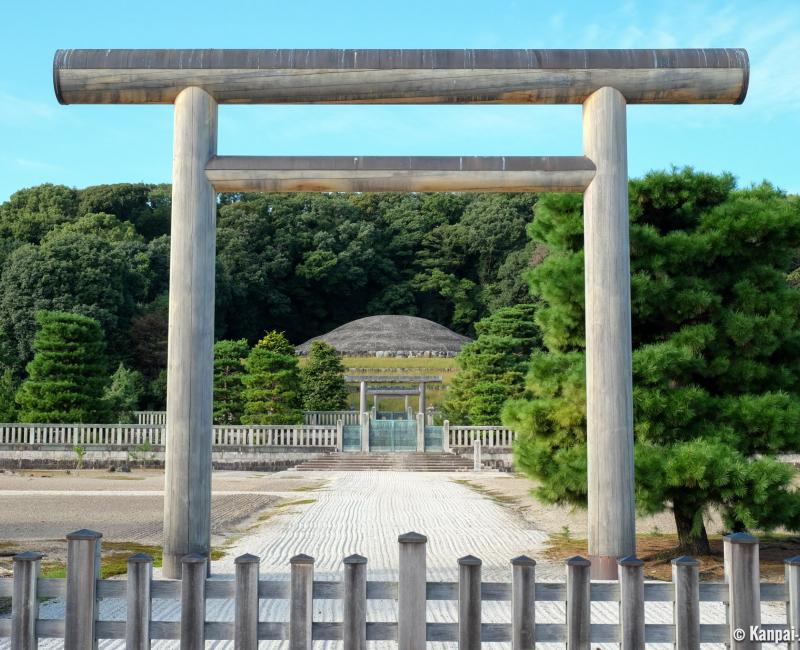 A cultural yet unpretentious visit
Therefore Fushimi Castle is not the place for an authentic visit, but the site is still interesting for the most curious. The replica was well done and really successful in reproducing the former majesty of the monument. The surroundings, while not well tended, are of free access, and offer the ideal setting for resting in a green space or practice sports with friends in a lovely medieval background.
Hiking amateurs can walk on trails starting from the castle and entering in Momoyama forest, with beautiful vistas on Kyoto, near the Tomb of Emperor Meiji, located in the heights. It is also possible to walk longer, up to the heights of Higashiyama.
Even if it is not a must-see in Kyoto, we recommend the discovery of Fushimi Castle to travelers who do not have other occasion to visit a Japanese castle 🏯, or to those who want to stray from Kyoto's temples and gardens' beaten tracks. In the vicinity of the local station, Fushimi-Momoyama district (renowned for its sake 🍶 breweries and Terada-ya inn, where samurai Sakamoto Ryoma was injured) is a pleasant complement to the visit.