Hanamaki Onsen (Review)
The Hotel Resort With 3 Public Baths
Add to my favorite places
Hanamaki Onsen is a large hotel and Japanese hot spring complex, located a few kilometers away from the eponymous station in Iwate prefecture. It is actually a compound of three hotels connected together by long corridors, of which the main interest is to move freely in the buildings to try on every hot spring.
Initially built in 1928 and naturally renovated since then, the large facility is made of three rather similar hotels: Senshukaku, Hanamaki and Koyokan, with each their own receptions to check-in. Each building also owns onsen ♨️ (natural hot springs) or sento (heated baths) for all customers to enjoy. They walk in the corridors dressed in yukata 👘 (Japanese traditional cotton robe) to hop from bath to bath. It is a very pleasant activity, especially at night to relax before going to sleep. It gives the impression to live in a vast wellness and spa center.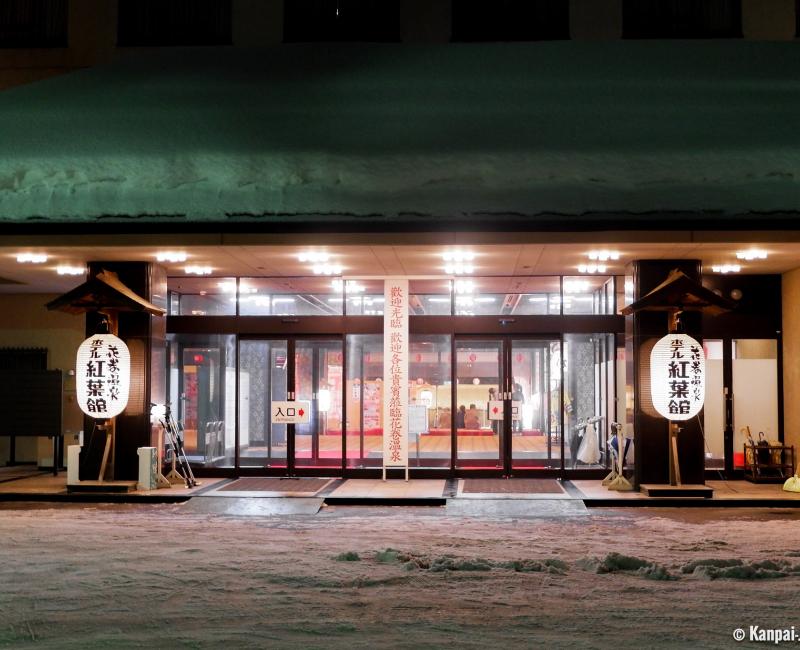 Three distinctive hotels and baths
The sento in Senshukaku provides a large space for showering. Beware as the water can be particularly hot. On a side note, a deckchair-like amenity was laid in one of the baths to allow for a complete immersion. A rose 🌹 bath is sometimes provided at the women's bath. As for the Hanamaki, part of its onsen is outdoor with a nice view of the surrounding mountains.
However, the most pleasant bath is Koyokan's, with a whole outdoor pool, protected from the weather by a wooden roof. The setting is extraordinary in winter. Surrounded by the heat and the steam, bathers admire the snow piled up around the water, as well as the Japanese vertical gutters ornamented with small stalactites. It is also worth noting that all the hotels offer additional amenities such as sauna, spa massage, and a room for the younger ones and adults' entertainments (including a karaoke).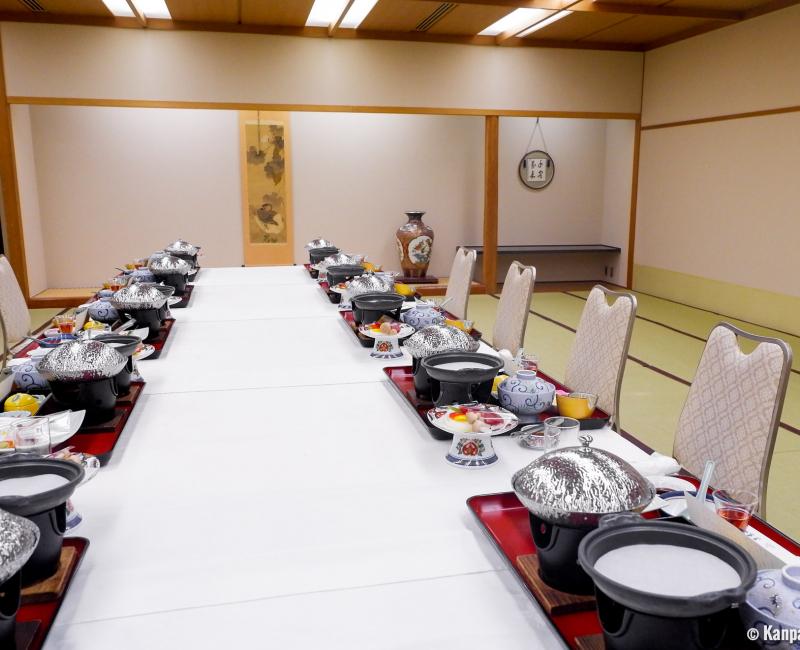 Large rooms and all-you-can-eat dinner
The rooms we tried for this article in Hanamaki Onsen are rather large, either Japanese or Western-style, and are fitted with a sofa, a coffee table, chairs, a desk, and a small fridge, with a decent decoration, however a bit outdated. The only problem was to find electric sockets. A point to look at: the rooms can be overheated in winter, so it may be necessary to stop the air-conditioning and maybe open the windows upon arrival.
The dinner is another good surprise in this establishment, besides, there are not many other restaurants in the hotels' surroundings. It served in an all-you-can-eat buffet, which is quite rare. Salads, stews, raw fish, tempura fritters cooked by chefs in front of the customers, even a chocolate fountain… the variety of dishes can satisfy the whole family. As for breakfast, it is mainly of Japanese style, therefore on the salty side and served in a large tatami room with unpleasant white lights, which lacks warmth contrary to the dinner room whose lights are dimmer.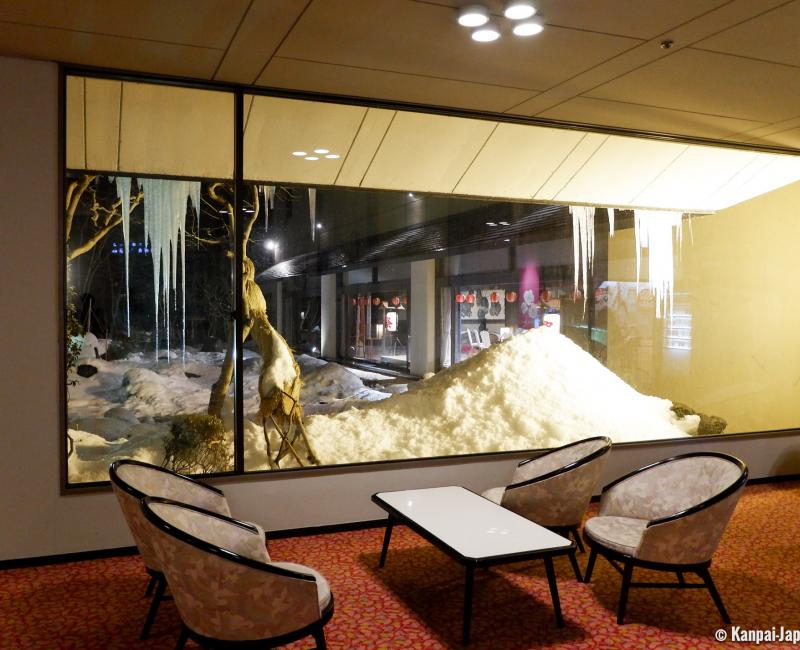 A more luxurious traditional part
Moreover, the hotel 🏨 complex also provides a luxurious annex in a very traditional Japanese ryokan style. The rooms, larger when fitted with a private garden, are in the upscale accommodation range. They also have their own very pleasant onsen hot baths, with a beautiful outdoor part. The latest is however accessible to all customers, and can be reached in a few minutes' walk from the main buildings.
Hanamaki Onsen offers a wide range of services to cater for the largest numbers. We recommend this hotel overall. The Japanese baths amenities and the quality of the dinner buffet make it a rather unique place for tourists who are keen on discovering the natural wonders of northern of Japan.
This article was written after a tour sponsored and organized by Iwate prefecture. Kanpai has been invited and guided but keeps a total freedom of editorial content.