Amanohashidate
The Bridge in the Sky
Add to my favorite places
Amanohashidate is a three-kilometers long sandbank covered with pine trees that crosses Miyazu Bay near the Sea of Japan in the north of Kyoto prefecture. It was deemed one of the three most beautiful views of Japan, and looks like a bridge suspended in the sky from the heights of Kasamatsu Park.
The visit of Amanohashidate is divided in two parts. After a relaxing walk around the quiet Chion-ji temple, you'll cross a small bridge called Kaisenkyo which pivots to let boats pass through. Then, the famous strip of land unfolds on about 2.2 miles long. It takes about an hour to cross it, taking your time to shoot pictures and soak your feet in the sea.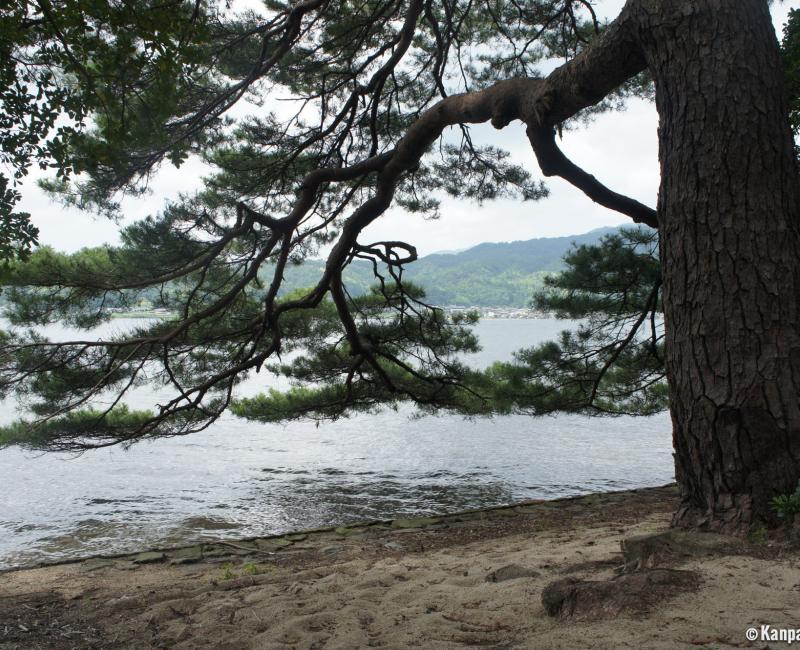 Walking on the beach under pine trees
The fact is indeed often neglected but Amanohashidate can also boast beautiful white sand beaches 🏖 and calm and pristine waters. It is extremely pleasant to spent a few hours there, like a lot of Japanese families and groups of young people choose to do. These beaches are more or less crowded throughout the sandbar. But for our visit on a Saturday of July, it was still rather quiet.
The walk between 8,000 pine trees is extremely nice, and reminds of south-western France's landscapes. Once on the other side of Amanohashidate, you can skip Moto Ise Kono shrine, which is not very interesting. Then go to the top of the mountain either using the cable-car 🚙 or the ropeway.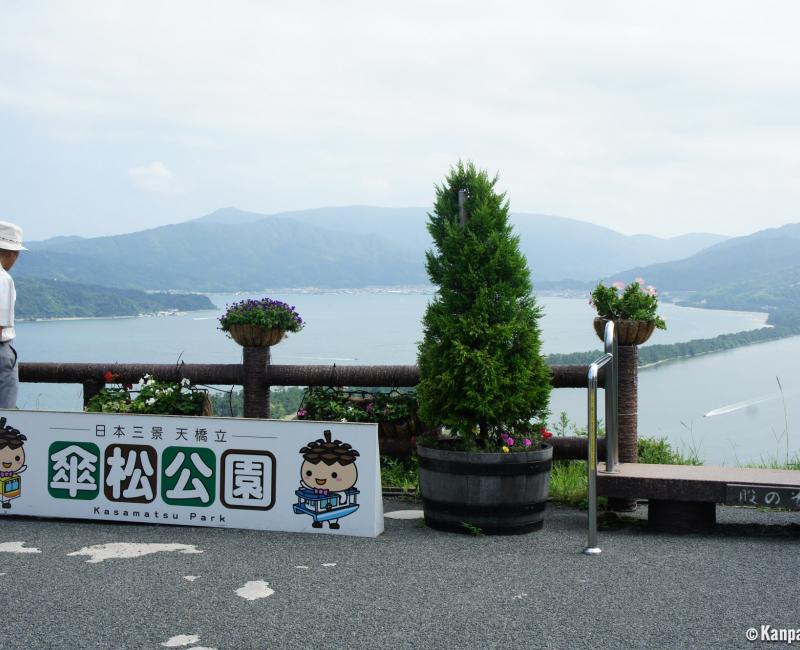 The observatory from Kasamatsu Park
The heights of Kasamatsu Park feature an observation deck from which it is possible to take beautiful pictures. There is a century-old tradition there : turn your back to Amanohashidate isthmus and lean forward to watch the landscape framed between your legs, the head upside down. It feels like the sand bridge is floatting on the bay. Every body, regardless their age, give a try to this unusual landscape viewing and it is quite fun actually!
To get back to the station, you can ride a motorboat and make sure to catch your train 🚅 on time. Gourmet travelers might be surprised to find out that Amanohashidate's specialty dish is sardines in vegetable oil!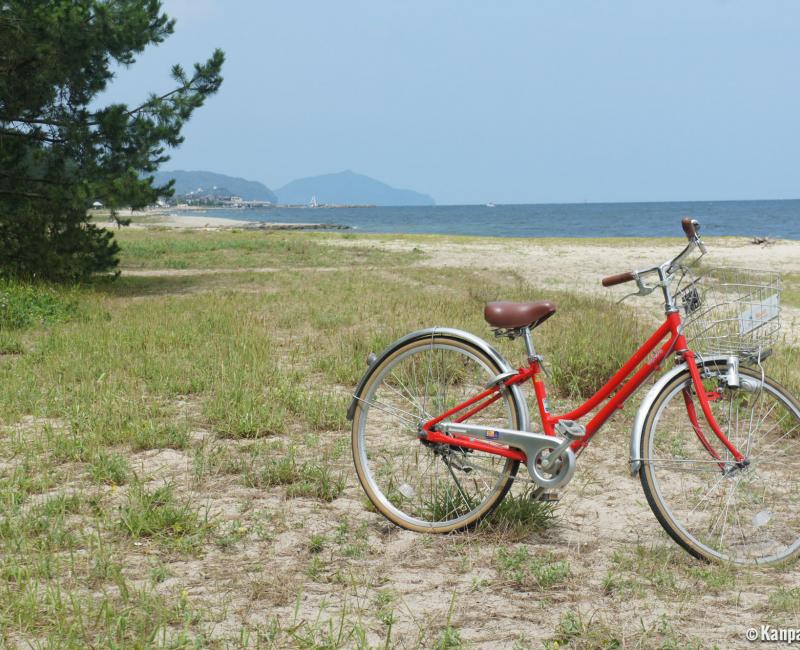 The visit of Amanohashidate in video
As a conclusion, let's have a look on the video we made of a beautiful day of visit in Amanohashidate in July. Our tour included :
Chion-ji Buddhist temple,
The beach on Amanohashidate,
Japanese people of all ages dutifully carrying on the ancient local tradition, and,
The ride back in motorboat.
Enjoy !