Hokoku-ji
The Bamboo Grove in Kamakura
Add to my favorite places
Hokoku-ji is a modest Buddhist temple of the Zen Rinzai School, located on the eastern heights of Kamakura in Japan. It is renowned for its bamboo garden behind its main hall, that can be admired from the adjacent teahouse.
Hokoku-ji temple's bamboo grove is a bit far from Kamakura downtown, but it is worth the detour and to stray off the well-trodden paths of tourism.
In the small seaside town, tourists tend to limit their visit to the temples near the station and to the Daibutsu (Great Buddha). Getting to Hokoku-ji certainly requires walking a bit longer, but it is very rewarding, especially on good weather days.
Hokoku-ji is said to possess a unique scenery that can only be seen in the oldest temples. This uniqueness is not the most obvious for Western visitors, but it can be learnt. It is in fact a view on the dry Zen garden in the temple's grounds.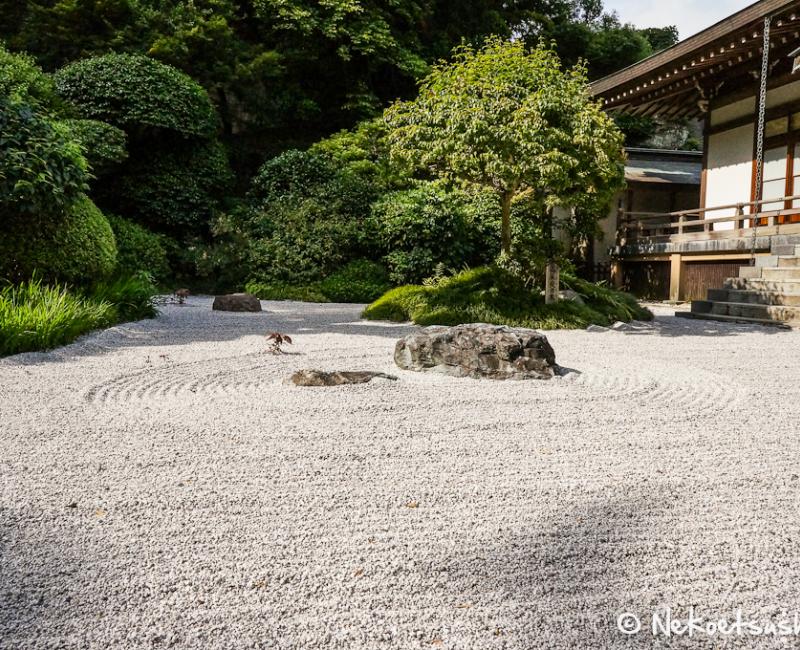 A lush vegetation
Jasmine and cherry trees 🌸 enhance the beauty of the place during their blooming period in spring, and surround the statue of Buddha, the main image worshipped in the temple. More than 2,000 bamboos grow in what used to be an annex of the temple. There is also a teahouse, quite popular among tourists.
This "little" bamboo forest is also an interesting substitute to Arashiyama bamboo grove, for those who cannot go to Kyoto or do not have planned a stop in the former imperial capital. Travelers who planned a Tokyo-centered trip can find in Hokoku-ji an easy getaway, less than one hour from the capital. It offers an escape to get some fresh air and a dramatical change of scenery!