Daigo-ji
A wonderful temple complex in the mountains
Add to my favorite places
Daigo-ji is a temple of Shingon Buddhism, located in Fushimi district, at the southwest from Kyoto's center. The complex has been registered as a World Heritage Site. Dating back to the ancient capital, you don't want to miss this historical monument.
Daigo-ji is made of several buildings, some of which even cover whole sections of the mountain, including its summit. The complex was built during Heian period (874) by Rigen-Daishi. The retired emperor Daigo lived his last days here as a Buddhist monk, and his grave is said to be in the temple precincts.
The 40-meter-high five-stories pagoda, the main hall known as kondo, and several other buildings are National Treasures of Japan. There are no fewer than 18 National Treasures at Daigoji (including buildings and works of art) and dozens of works deemed "Important Cultural Properties." Most of them are gathered in the area called Shimo Daigo. The current buildings were re-established in the 16th century (1599). The sitting statue of Yakushi, the Buddha provider of physical and spiritual healing and protection from disasters, can also be found in the area.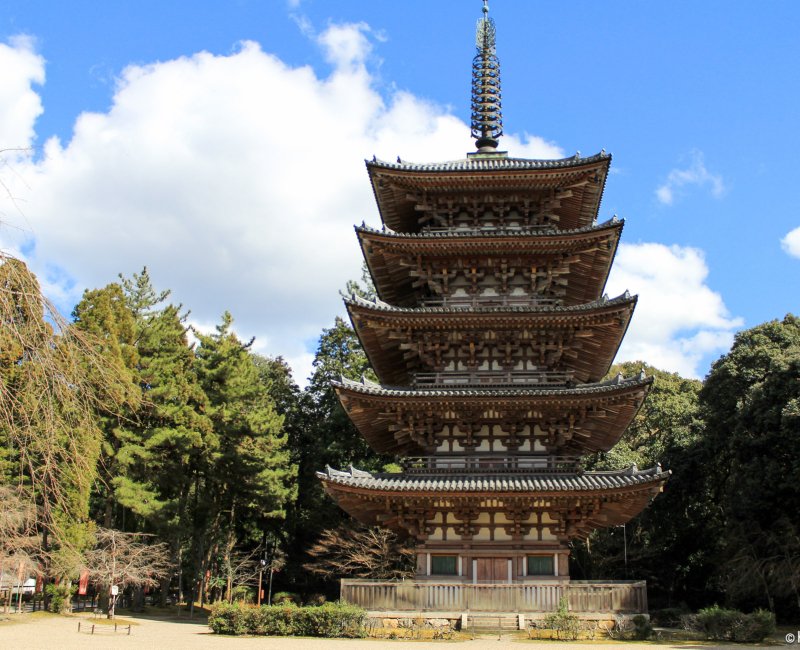 Kondo was built in 926. In the same Shimo Daigo area stands a five-storied pagoda. This pagoda, built in 951, is one of the oldest buildings in the Kyoto area. It is also the only building of the temple complex to have withstood time and the Japanese civil wars, especially the 15th-century Onin War arsons. Last but not least is the Bentendo. The Bentendo building is a popular spot in fall when the surrounding maple 🍁 trees' leaves turn a beautiful red. Finally, history lovers can visit Reihokan Museum, located in an elegant house. It offers a large collection of ancient documents and objects, such as paintings and statues.
With the picturesque cherry blossoms blooming in the museum's garden, spring 🌸 is definitely the best season to visit Daigo-ji temple. While not overcrowded with tourists outside the blooming season, it is still a must-see place.