Suginamiki Park
The Japanese Cedar Avenue in Nikko
Add to my favorite places
Suginamiki Park is a public green space located near Kami-Imaichi station, in Nikko's Segawa district. Renowned for its superb Japanese redwood alley, it is a natural and historical testimony of the area's beauty since the beginning of feudal Edo period (1603-1868).
The Japanese cedar, or Japanese redwood, is an iconic tree of the archipelago's forests, and is widely appreciated throughout country of the Rising Sun. With its elegant height and the profound green of its needles, it creates a mystical atmosphere in harmony with the worshipping of Buddhist deities and Shinto spirits. Hakone mountains and Nikko are two destinations easily reachable from Tokyo to enjoy the cedar's characteristic wooden perfume, especially the south-western part of Nikko, in Imaichi, where lies Suginamiki Park and its "Cedar Avenue".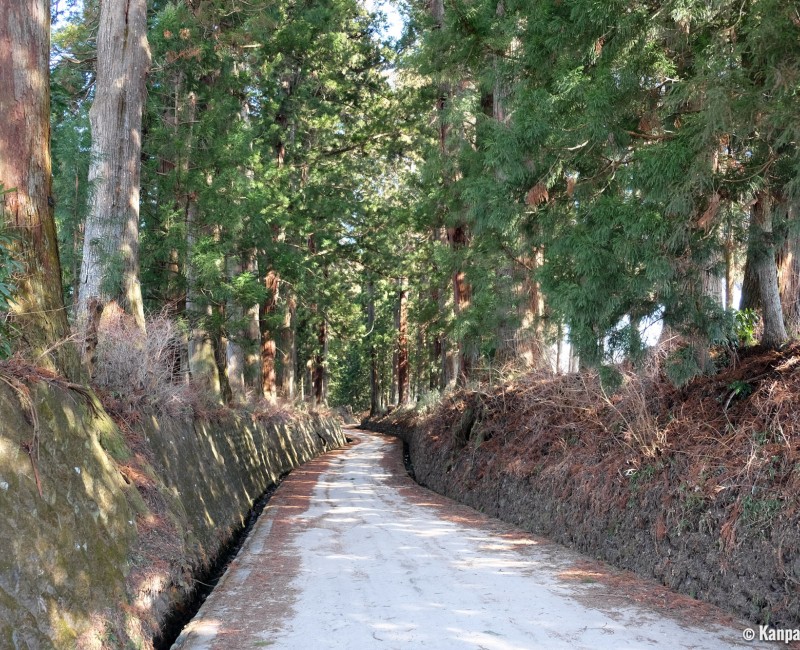 The longest tree-lined avenue in the world
Arranged in 1993 by the city, this green space follows a part of the road 119, also named Nikko Suginami Kaido Highway. The 35km-long alley was listed in the Guinness Book of World Records as the longest tree-lined avenue in the world.
Aside this record, the main aim of Suginamiki Park is to raise inhabitants and tourists' awareness of the protection of these trees, some of which are pluri-centennial. Imaichi was indeed a former privileged access to Nikko and its national treasures. The Japanese cedars were planted by Matsudaira Masatsuna, a daimyo feudal lord, who served under shogun Tokugawa Ieyasu. To honor his lord who passed away at the beginning of the 17th century, Matsudaira created this green alley, with initially more than 20,000 trees planted over a twenty-year span. Today, only 12,500 remain, mainly due to human activity, pollution and natural disasters. Each cedar is now given a number and protected by Toshogu shrine's authority.
Leisure walkers can enjoy a short and relaxing stroll in a photogenic natural environment preserved from car 🚙 traffic. Summer and autumn 🍁 are the best seasons to enjoy the coolness of the woods and their nice colors. Moreover, Suginamiki Park also offers attractions related to local craftsmanship, such as ancient watermills and the restaurant Sobadokoro Hotokuan, specialized in soba buckwheat noodles. However this visit drifts off Toshogu and Okunikko areas and is recommended only if already strolling in Imaichi's neighborhood.
This article was written after a tour sponsored and organized by the city of Nikko. Kanpai has been invited and guided but keeps a total freedom of editorial content.