Lake Chuzenji
The Sacred Lake in Nikko
Add to my favorite places
Lake Chuzenji is a body of water located at the foot of Mount Nantai in the Okunikko area of Nikko, in Tochigi prefecture. Shaped 20,000 years ago by a volcanic eruption, it is the highest lake in Japan, culminating at 1,269 meters above sea level. Many cultural and sport activities are available along the 25-kilometer circumference of its scenic shores.
Lake Chuzenji and the nearby Kegon Falls come as Nikko's second touristic site after the Toshogu's religious complex, and make an interesting nature outing:
However, it is during the changing of seasons, namely in spring 🌸 (late April) and in autumn 🍁 (mid-October), that the natural landscape is vividly adorned with its warmest colors. The clear blue of deep and large body of water, overlooked by its guardian Mount Nantai, keeps its attractiveness all year round.
Chuzenji was deemed a sacred place by Buddhist monk Shodo Shonin, and the place of worship has maintained syncretistic features with an impressive torii ⛩️ (Shinto) gate at its main entrance. The area was forbidden to women and animals for a long time.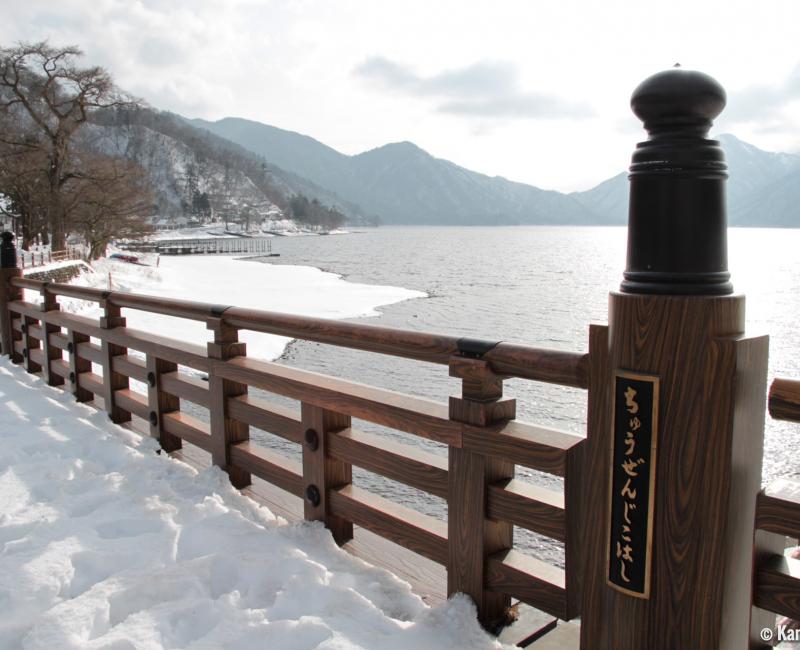 Lively lakeside in summer
It was only from the Meiji era (1868 - 1912) that the shores of the lake opened and became a summer destination for foreign diplomats living in the capital. Many buildings belonging to foreign embassies are still in use nowadays, as well as former Italian and British secondary residences that it is possible to visit, but only in summer.
Aquatic activities are in full swing during the hottest months, with the classical rowing boats, canoe, or swan shaped pedal-boat. Cruises of about one hour offer a loop ride on the lake and beautiful views on the surrounding mountains. Several hiking trails are available, of various lengths, around the lake. It is possible to just stroll around on the northern shores as well as to walk the full tour of the lake, the latter taking about one day of walk.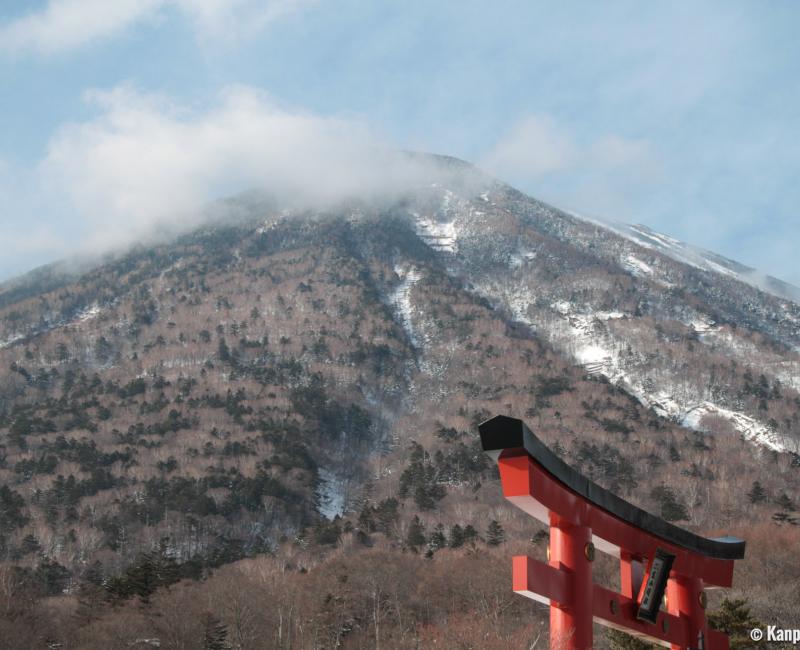 Spiritual and natural getaway all year long
As they are close enough to each other to allow a combined visit walking or by bus, and as they are open all year long, Futarasan Chugushi shrine and Chuzenji Tachiki-Kannon temple make a nice complement to the tour of the lake. The spiritual heritage was largely inspired by Shodo Shonin.
It is also recommended to stop by Akechi-daira and its belvedere (accessible by a ropeway) and enjoy the view on Lake Chuzenji and Kegon Falls. Ryokan traditional inns with onsen ♨️ hot baths welcome visitors who would like to spend several days on the site.