Nikko Yubamaki Zen
The Local Cuisine of Yuba Tofu
Add to my favorite places
Yubamaki Zen is a restaurant located near Shinkyo Bridge in Nikko, in Tochigi prefecture. In a simple but refined setting, it serves delightful dishes made from the local delicacy: tofu skin or sheet called yuba.
In addition to its marvelous historical sites registered at the UNESCO World Heritage, Nikko boasts two main local specialties: the yuba tofu and Tochigi wagyu beef.
Yuba (ゆば), also referred to as tofu skin, is a fine pellicle forming at the surface of the soy milk when it is boiled. The layer is scraped off, strained, and can be eaten freshly made, or dried and processed, for example as dried bean curd knots or sheets that can be cooked later. Yuba is largely used in Asian and vegan dishes as a substitute for meat, with a texture similar to chicken meat.
Its origins date back to the Buddhist monks who first used it in their cooking in the 10th or the 13th centuries depending on the sources. It is also said that samurai Kusunoki Masashige (1294 - 1336) cooked some yuba to feed his troops during the siege of Chihaya castle 🏯 in 1333, which ended by his victory. The first written reference to the use of yuba dates to 1587 in the Matsuya Hisamatsu chakai-ki, a diary compiling the practice of the tea ceremony by three generations of the Matsuya family.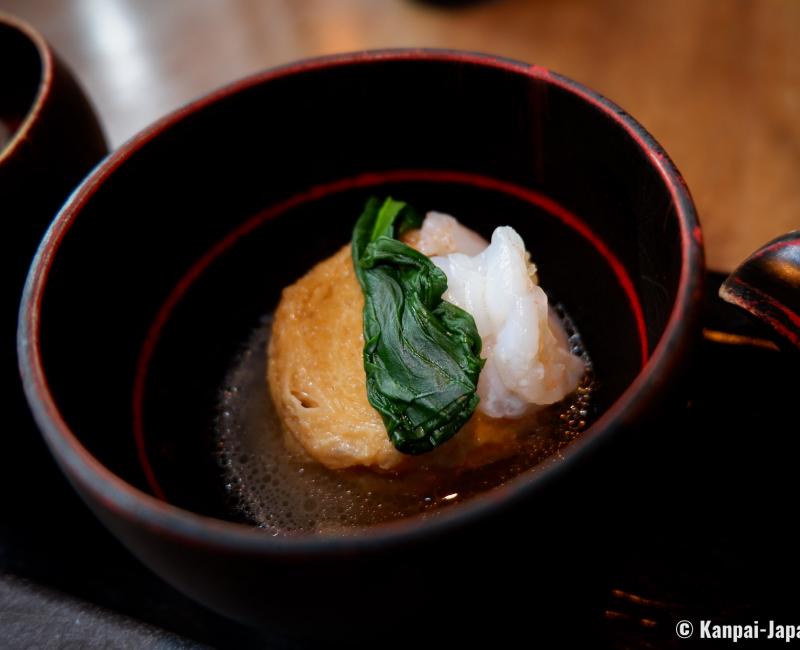 Restaurant at the entrance of Nikko's touristic heart
Easy to find and ideally located, less than 150 meters from Shinkyo bridge, Nikko Yubamaki Zen is a restaurant specialized in yuba tofu skin dishes. With an unassuming appearance outside as well as inside, the place is discreet, on the opposite of the touristic places showing off to attract as many clients as possible.
The two-stories restaurant can accommodate up to 40 customers. At the ground floor, the kitchen is protected by a glass window and in the back of the shop another large window opens on the rocky cliff on which the building is leaning offering a picturesque look.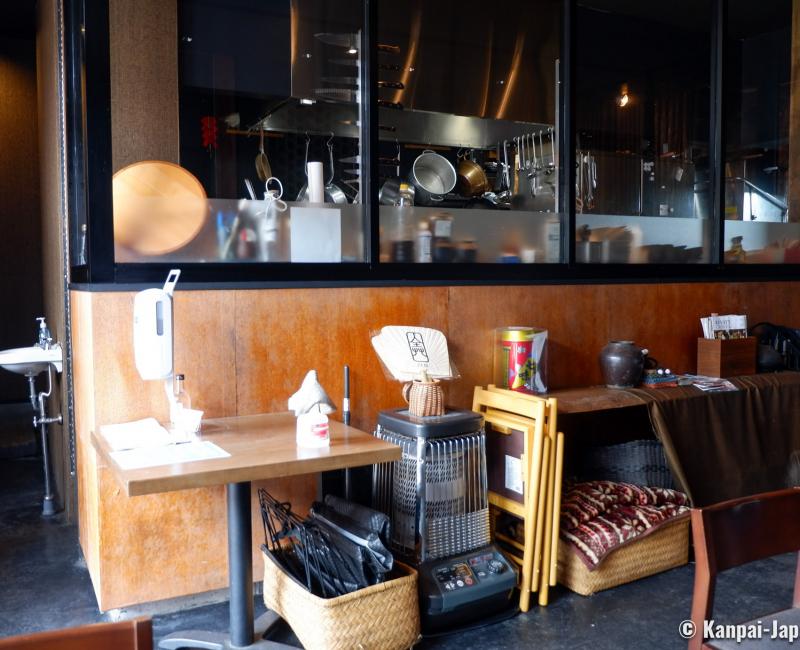 Enjoying yuba in all its forms
At Yubamaki Zen several set courses as well as an à la carte choice are available. The menu is available in English for non-Japanese speakers. Yuba is included in all the dishes and cooked in various ways: rolled in maki, in sashimi or fried. The combination of yuba with Tochigi beef is exquisite. Amateurs can also enjoy a tasting of local sake 🍶.
Nikko Yubamaki Zen displays accessible prices particularly for lunch, which is naturally less expensive than dinner. Courses start from about ¥2,500 (~US$18.49) for the most affordable and can amount up to ¥10,000 (~US$73.95) for the exceptional seasonal menus.
Thanks to the quality of its cuisine, the restaurant is very popular among the Japanese customers who always enjoy tasting the local gastronomy when on travel. It is therefore recommended to avoid the rush hours if one does not want to wait before seating.