Oda
Shimane's Mining Heritage
Add to my favorite places
Oda is a Japanese city in Shimane prefecture, located on the shore of the Sea of Japan. While not popular among foreign tourists, Oda still attracts local tourists with former silver mines enlisted in the Unesco World Heritage Properties as well as with outdoor activities around Mount Sanbe.
Cradle of ancient powerful clans in Japan, Shimane prefecture also boasts an industrial power that was developed over hundreds of years. Oda as a city was totally involved in this strategy.
Unesco World Heritage Site
Oda is a middle-sized city, and is renowned in Japan and the world for Iwami Ginzan Silver Mines, a former and unique industrial site that was enlisted in the Unesco World Heritage List in 2007.
Located in a valley, about fifteen kilometers south-west to downtown Oda, Iwami Ginzan Silver Mines' visit especially includes:
Archeological remains of mine tunnels;
Omori mining village; and,
Yunotsu harbour village, from where silver ore was shipped for trading.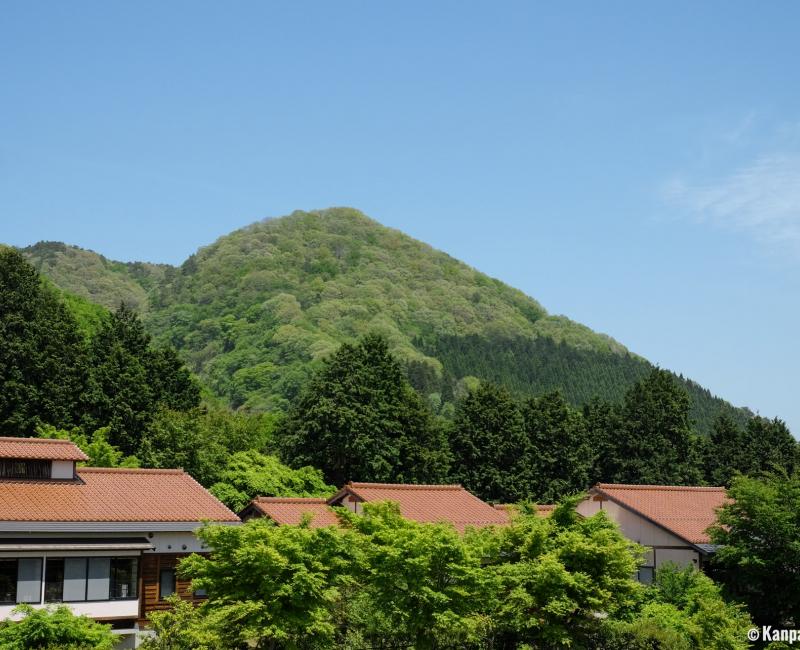 Hiking and Hot Springs
Further inland, to the north-east of Oda, inhabitants enjoy Mount Sanbe's easy hikes and ashiyu (public foot baths) to relax one's feet after a walk. There are in fact several mountains in the area, among which, Osanbe, the highest, culminates at 1,126 meters above sea level. At the foot of the mountains, herbaceous plains spread such as Nishi-no-hara, where tourists can find traditional onsen ♨️ and campgrounds in summer. The whole area is encompassed in Daisen-Oki National Park.
The Petrified Forest
In the same area and only accessible by car 🚙, we recommend discovering Azukihara Buried Forest. Following an eruption of Mount Sanbe 4,000 years ago, Azukihara valley and especially a forest of cedar trees were buried under lava flows. In the 1980s and the 1990s, famers trying to extend their rice fields accidentally unearthed several, well preserved trunks.
This unexpected discovery led to the creation of an underground museum directly on site. Visitors can admire huge trunks, the tallest being about 12 meters high, in an immense atrium. The museums' objective is now to preserve these impressive petrified natural artefacts.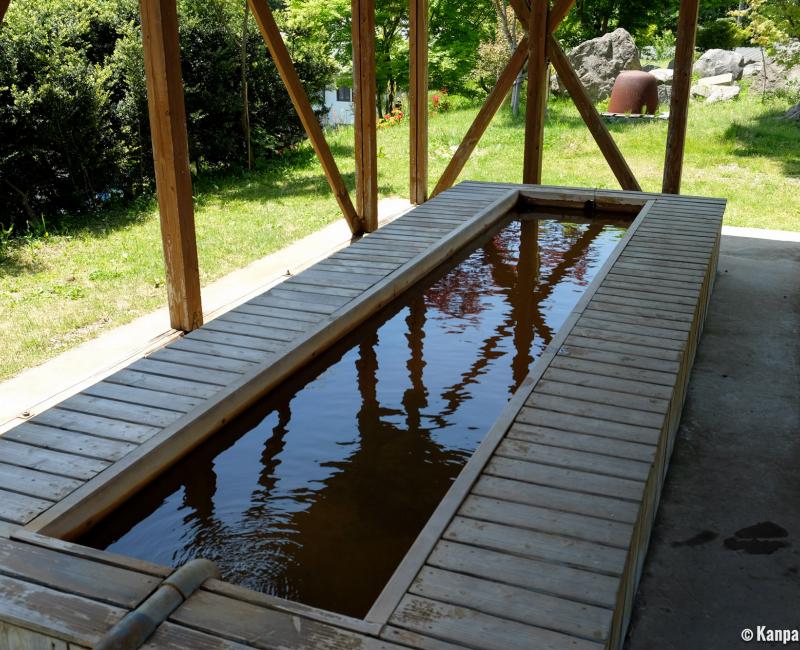 Coastal and beach activities
Except for picturesque views on the Sea of Japan and its rocky coast from the local JR train 🚅 line Sanin, Oda's coast doesn't offer much touristic attraction. Those who are interested in sand can stop at Nima station, where they will find Nima Sand Museum. The exhibit seeks to conciliate the idea of the passing of time with the "intertwined destinies", the notorious en-musubi, quite popular locally and on a larger scale since the release of the movie Your Name. A giant hourglass measures time and has to be flipped once a year. However, how interesting this object may be, it does not really justify the high entrance fee, nor the visit.
In summer, Oda offers numerous and wide beaches 🏖 to visitors:
Hisamura near downtown Oda; and,
Kotogahama in the south accessible from Maji station.
Even if the city is quickly reached by train from Matsue or Izumo, we recommend to rent a car for an easier connection between the various places to visit.

This article was written after tour sponsored and organized by Shimane Prefecture's Tourist Association. Kanpai has been invited and guided but keeps a total freedom of editorial content.