Yaimamura
The Traditional Monkey Village of Ishigaki
Add to my favorite places
Yaimamura is a park themed on the traditional culture of the Yaeyama archipelago, located on Ishigaki Island in Okinawa, Japan. It gathers several authentic architecture houses, each displaying a side of the local heritage. There are also several typical gardens, including one dedicated to the kawaii mascot of the place, the squirrel monkey.
Yaimamura village displays a nice insight of the local folklore and customs 🛂 that are still going strong in the Yaeyama archipelago. Sightseers come to enjoy an outdoor cultural and artistic visit. The friendly and relaxed atmosphere of the place is perfectly suitable for families with young children and travelers' groups.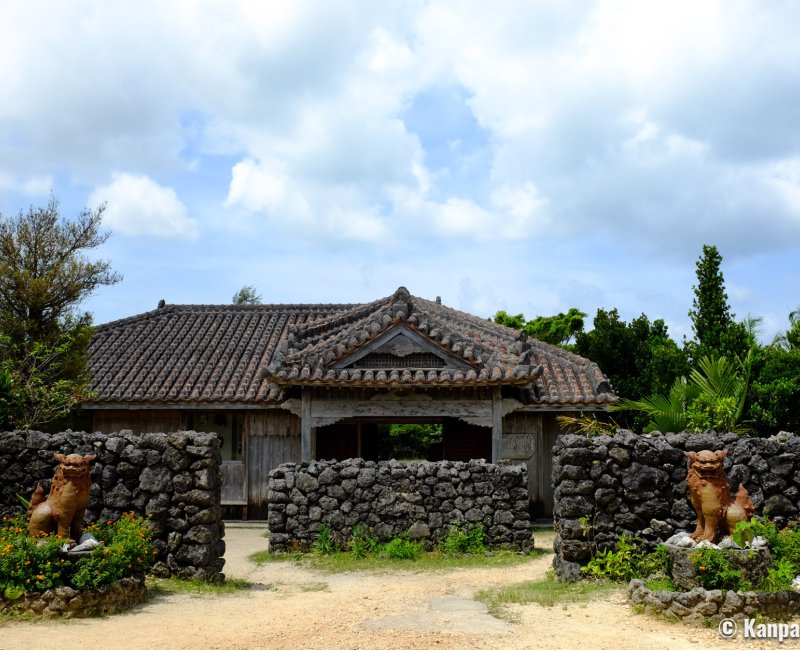 Overview of the local customs and craftsmanship
The theme park 🎡 includes several buildings of the ancient Ryukyu Kingdom' s traditional architecture, in a kind of small replica of Taketomi preserved village, with wooden constructions topped by red tiles typical of the Yaeyamas. The private residences are authentic and most of them date back to the early 19th century. They were properties of Ishigaki's wealthy and powerful families. The other restored houses reconstitute the typical housing of a farmer and a fisherman.
The pavilions are also home to fun workshops and experiences of the local craftsmanship. For example, it is possible to try one's hand at:
Listening to and playing the shamisen or the taiko drum;
Painting shisa lion figures; or,
Donning a traditional costume.
Moreover, it is recommended to have lunch at the Amparu cafeteria that serves simple and good set meals, based on Okinawa soba noodles. The restaurant can be very busy during the peak season and it is therefore recommended to go at 11 a.m. as soon as it opens.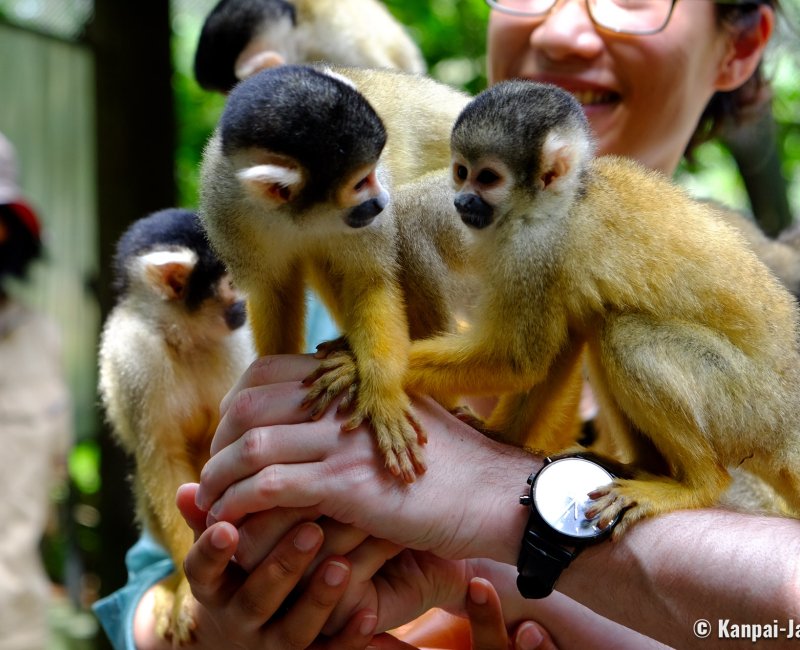 Territory of the squirrel monkeys
Besides the cultural discovery, Yaimamura is also a privileged place to get acquainted with the tropical wildlife and plants. Part of the tour crosses the Nagura Amparu mangrove, protected since 2005 under the Ramsar Convention as a natural wetland. A marked path allows to observe the lush vegetation without damaging it and with some luck, one can spot small animals such as crabs or dartfishes.
The highlight of the village's visit is the encounter with squirrel monkeys 🐒 (or saimiris) that are small lively and lean primates living on colonies usually in South-America's forests. Very cute and quite friendly, they easily climb on adults and children's arms and shoulders, especially if they carry a food capsule.
Indeed, a gashapon vending machine sells food for the primates. Getting friendly with the squirrel monkeys is worth it but beware of dirtying your clothes. Their behavior is incredibly similar to our beloved toddlers' !
Before leaving, don't forget to climb to Amparu Observatory that offers a superb elevated view on the palm trees and Nagura Bay.