Sasebo
The Americanized Naval City
Add to my favorite places
Sasebo is a harbor city in Nagasaki prefecture, located in the north-west of Kyushu Island in Japan. The beauty of its coastline is famous, as well as its distinctive culture, embracing international influences since the beginning of the 20th century.
The present days' Sasebo was shaped by Japan's military history since Meiji era (1868 - 1912). At the times, Japanese and foreign experts of machinery and naval building chose Sasebo's port to establish an arsenal for the Imperial Marine's battleships.
After Japan's surrender at the end of World War II, this large battleship harbor became a military base for the US Navy. The city was thus inhabited by a large population of American expatriates, who did not necessarily have a keen interest in the archipelago and did not know Japanese language.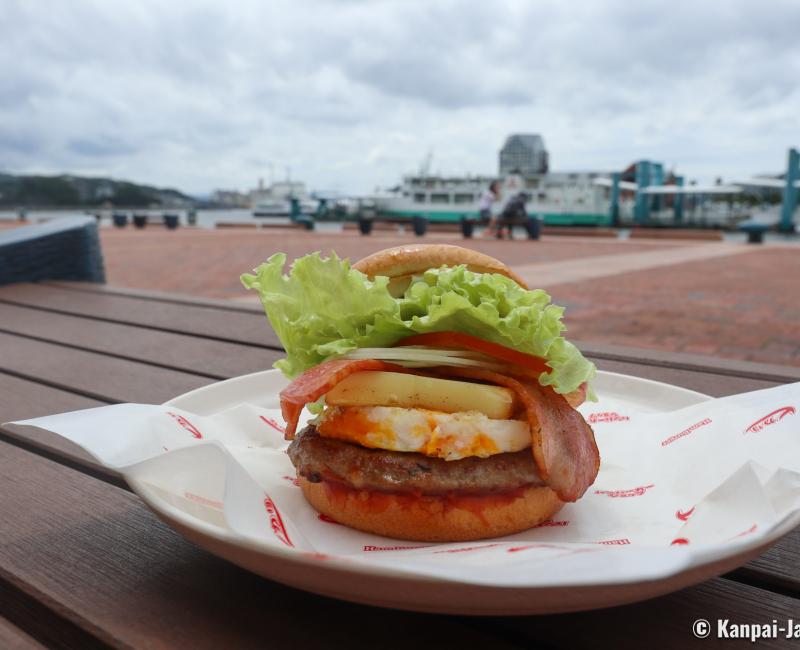 Cultural diversity as a major feature
In the shopping streets of downtown Sasebo, you will notice many intriguing pictures on the floor: those are drawings meant to help foreign residents find their way, even though they do not understand Japanese signs. Therefore, to indicate a bank, such a sign may display the picture of a safe and the word "Bank" written on the floor.
The American influence gradually spread to other aspects of the daily life, such as:
The burger that became Sasebo's specialty dish! More than twenty restaurants are now specialized in the hamburger, each with their own specific recipe. Moreover, Burger Girl and Burger Boy are the two official mascots of the city.
The hotels 

🏨

: most of them were built in a western-style architecture, with wide rooms and janitorial offices decorated with flags of Japan and the United States, that seem imported directly from the White House. It is not unusual to encounter American visitors smoking at the entrance of these places. And,
Sasebo downtown, with many shops and international bars entertaining a pleasant and truly diverse culture.
In the south-eastern suburb of Sasebo and towards Nagasaki, Huis Ten Bosch amusement park is to be discovered, with its Dutch city scenery. Locals do like and visit frequently this popular leisure destination, and especially enjoy the seasonal animations. The site is also home to the real-life size replica of pirate ship "Thousand Sunny" from best-seller manga One Piece.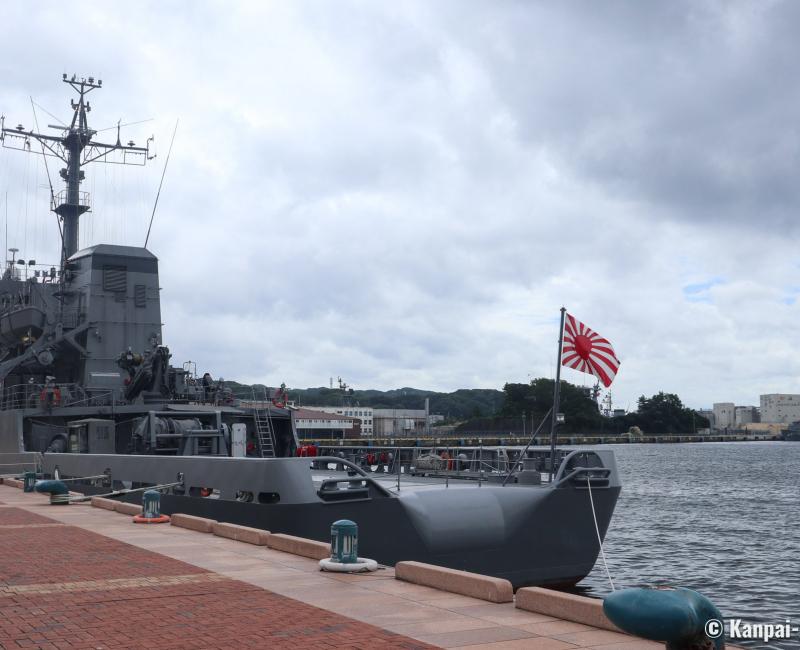 An attractive military and touristic port
The port activity of the city is still important with about 1.2 million travelers transiting each year. Ship conoisseurs can observe the ballet of military boats and civilian ferries in the port. The ferries are used for touristic cruises off Sasebo's shores, to discover the wonderful Kujuku archipelago.
This article was written after a tour sponsored and organized by
Tokyo
Metropolitan Government
to promote #
KYUSHU
×TOKYO destination. Kanpai has been invited and guided but keeps a total freedom of editorial content.