Chidokan
The Shonai Clan School and Chido Historic Museum
Add to my favorite places
Chido Museum and the Shonai Clan School are witness to Tsuruoka City's traditional Japanese history. Located in northern Japan's Tohoku area, the two sites occupy both sides of the city center's public park. The Museum's grounds is home to several relocated constructions, of which three were designated Important Cultural Properties.
Tsuruoka City is home to several historical buildings, including those of the Shonai Clan samurai school. The thorough renovation of old constructions is a deep-rooted habit in Japan, but it does not seem to have affected the school yet, as it is still bearing the traces of time, such as the structure of the main building dating back to 1805. The institution was established to revitalize the Shonai clan's policy on the initiative of Tadaari Sakai, the ninth heir of the domain's founder.
An Edo period school for the elite
Inside, five rooms display notebooks and course books, maps of the world as the people at the times knew it, and busy class schedules. The pupils were studying great Confucian classics, and like today, had to pass exams to progress to the upper class. The school selected the most talented students with a priority on samurais' children.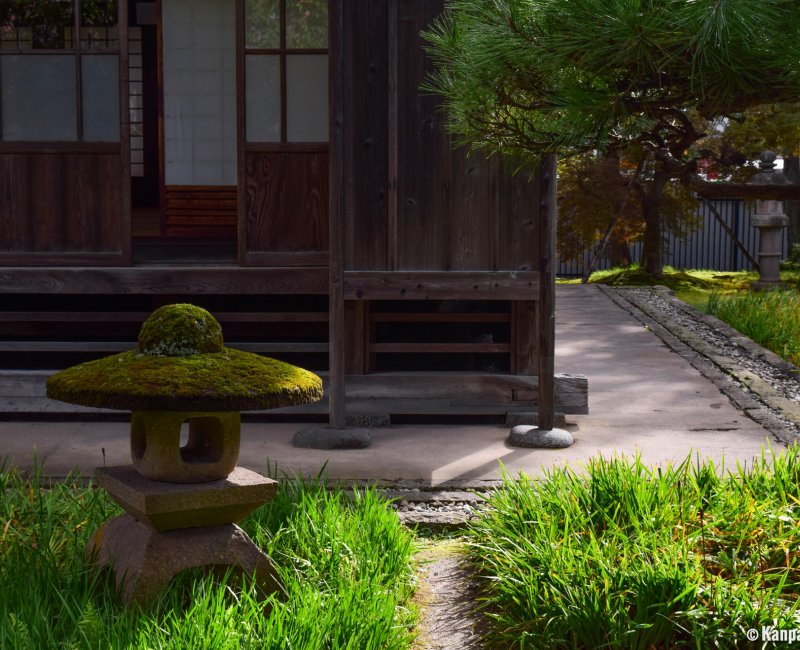 Chido historic museum
Exit the school and walk about five hundred meters toward west to find the Chido Museum, that encompasses several historical buildings and a Japanese garden recognized for its ancient and local style. The place was initially the residence of a feudal lord of the domain. Inside the main building, characterized by the clock at its top, a very large room exhibits the remains of the Shonai Clan, especially:
Swords and blood red armors of Sakai's samurai warriors;
Leather combat clothes designed to withstand cold and rain, or,
Gold-plated black wood fans, used by a general to control the actions of the troops.
It goes without saying that all these properties are of inestimable value.
There are, however, two drawbacks to the visit. The first one is the prohibition of taking pictures, instead it is possible to purchase a slim booklet of a dozen of pages with a few pictures inside (to promote tourism in the area). The second one, especially for international tourists, is the lack of English language explanations.
In other words, Chidokan Museum and the Shonai Clan school will delight the Japanese history passionate and amateurs of ancient objects and structures, as long as they have some Japanese language proficiency to be able to dive under the surface of the exhibition.
This article was written after a tour sponsored and organized by Niigata City and Tsuruoka City. Kanpai has been invited and guided but keeps a total freedom of editorial content.