Social Apartment (Review)
Living in Japanese Immersion
Add to my favorite places
Social Apartment is an accommodation solution in-between a private lodging and a shared house, developed by Global Agents company in Japan. Mainly located in Tokyo, the concept was also implanted in the Kansai area and Sapporo. The space, the modern infrastructures and the blending of cultures are certainly attractive for any new expatriate in Japan.
Who never dreamed of finding a house combining privacy and human relationships, in a convenient and comfortable setting in Japan? It is indeed a quite difficult equation to solve for any newcomer in town. As a matter of fact, housing conditions in the archipelago can be complicated, even for foreigners who had been living for several years in the Japanese society. Perfect records on the financial aspects, along with a robust guarantor, as well as on the health aspects, with many medical checks often required from a certain age, are indeed necessary to rent an accommodation on the long term.
With this particular background in mind, Global Agents came up with a compromise solution, in which the administrative actions do not take precedence over what is really important, namely the very characteristics of the housing itself. Thus, they promoted the concept of the social apartment, open to everyone.
What is a social apartment?
A social apartment is primarily a classical shared residence. The shared spaces welcome the residents at the ground floor, which includes a kitchen, a large modular living-room and linen rooms for men and women. Moreover, the decoration of each house was developed around a specific thematic: the colors of New York City with a green pool table, or with a music studio, each residence competes in terms of originality and remarkable equipment.
The space, modernity and cleanliness create a pleasant setting that encourages meeting with the other members of the community. The socialization of the residents is moreover fostered by Global Agents management, for example with small food and drinks gifts: free coffee in the morning or alcohol delivered at each beginning of the month. The recruitment of new tenants is also conditioned to an interview assessing the prospective tenant's social potential and ability to blend in the existing group. The professional management of the buildings and the residents guarantees the harmony and safety inside each apartment. Thanks to this earned mutual trust, a member can invite friends from outside and book evenings at the shared bar.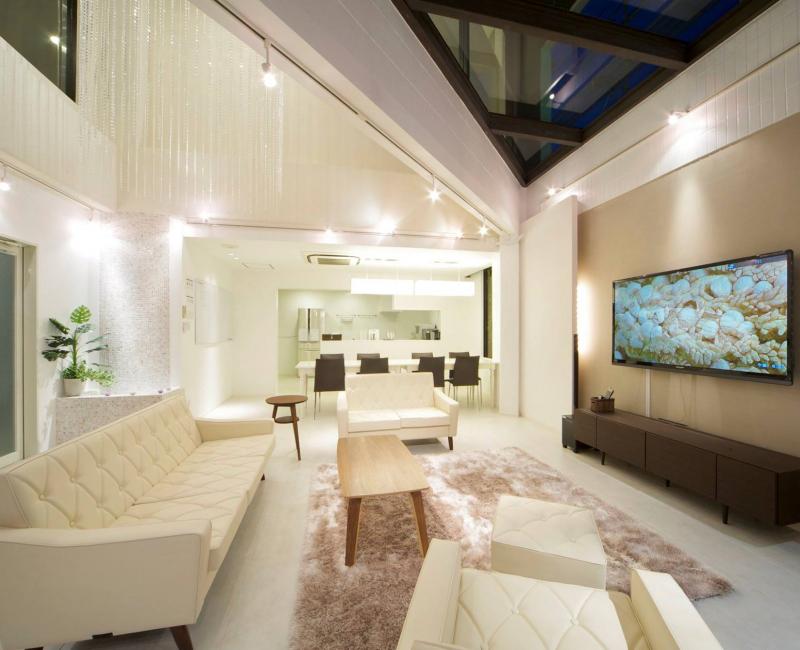 Well-defined private spaces
The upper floors are dedicated to the private rooms and apartments, while implementing the codes of the Japanese housing with reduced superficies and included or partially included amenities. One of the newest rearranged residences in Kobe even has a 36m² "LDK" - Living, Dining and Kitchen area, meaning a room fitted with a living, dining, and cooking space.
Most of the residents are under 30 years old and stay two years on average. The current repartition is 20% foreigners for 80% Japanese residents, a real opportunity for expatriates to live in a total immersion. The overall renting costs are at market prices, not too expensive nor economic, and it is possible to apply from one month of rental. However, with a list of 2,000 apartments and a waiting list that can be long, requests for the longest stays seem to be favored.
Social Apartment is probably a good solution for Working Holiday Visas holders who just arrived in Japan and have to build their network there. A good alternative to the gaijin-friendly establishments whose guest houses services might not be top notch, Global Agents welcomes anyone enthusiastic about exchanging, sharing and blending into the local life without other prerequisites.

This article was written after a tour organized by Global Agents at World Neighbors in Kiyosumi-Shirakawa (
Tokyo
). Kanpai has been invited and guided but keeps a total freedom of editorial content.