Koto
Downtown Tokyo on the Bay
Add to my favorite places
Koto is a ward in the east of the capital, facing the sea on Tokyo Bay. Despite the development of a vertical urbanization, the traditional and plebeian atmosphere of Edo period's former Shitamachi is still lingering in the lower city. Moreover, Koto ward is one of the main sites to receive sport events during Tokyo Olympics, postponed in summer 2021.
The visit of Tokyo Bay is not limited to Odaiba and Disney resorts anymore, as Koto-ku ward has gained touristic attractiveness over the recent years. With half a million inhabitants, the ward spreads on a 40 km2 superficies, south to Sumida and its Tokyo SkyTree and east to Chuo and Minato wards. Odaiba is, by the way, governed by two Tokyo wards: Minato for Daiba district, and Koto for Ariake and Aomi.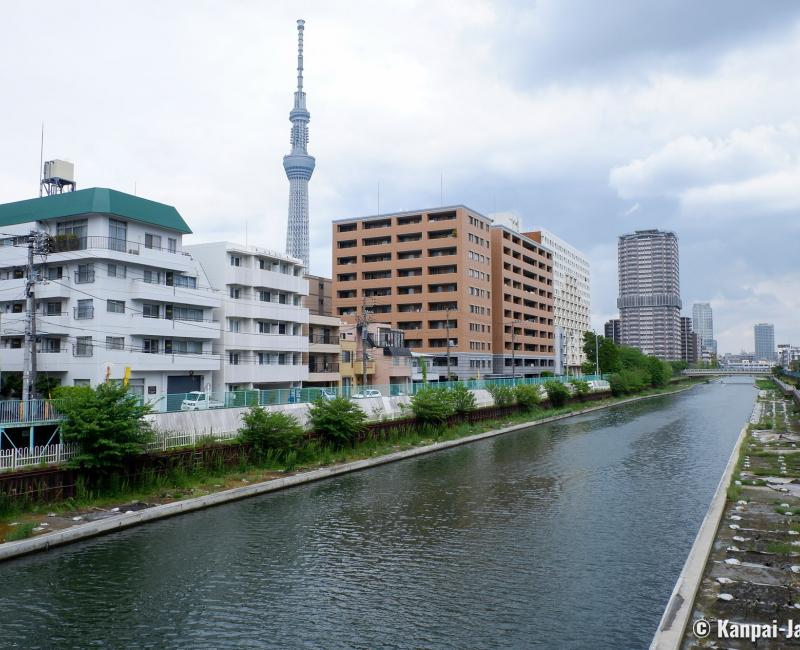 Waterways as the ward's most prominent characteristic
Since its designation as one of the major sites for Tokyo Olympic and Paralympic Games in 2021, Koto area, which was essentially industrial, residential and plebeian, has benefited from interesting development projects. Several sport events will take place there:
Swimming competitions and Water Polo near Tatsumi,
Rowing, canoe and cross-country horse riding further down south in Uminomori seaside.
Water is an integral part of Koto's landscape. Most of its territory was reclaimed from the sea and is now constituted of:
Artificial islands (such as Toyosu, Tatsumi or Wakasu), and,
An inland area, bordered by Sumida River in the west and Arakawa River in the east, and crossed by many water streams.
The waterways are reminders of the area's past during Edo period (1603 – 1868), when goods were transported by boat to the center of the capital and around its castle 🏯. Koto is part of the ancient lower city Shitamachi (下町), inhabited by artisans and merchants and opening on the bay, opposite to the higher city Yamanote (山の手), occupied by the Tokugawa shogun rulers.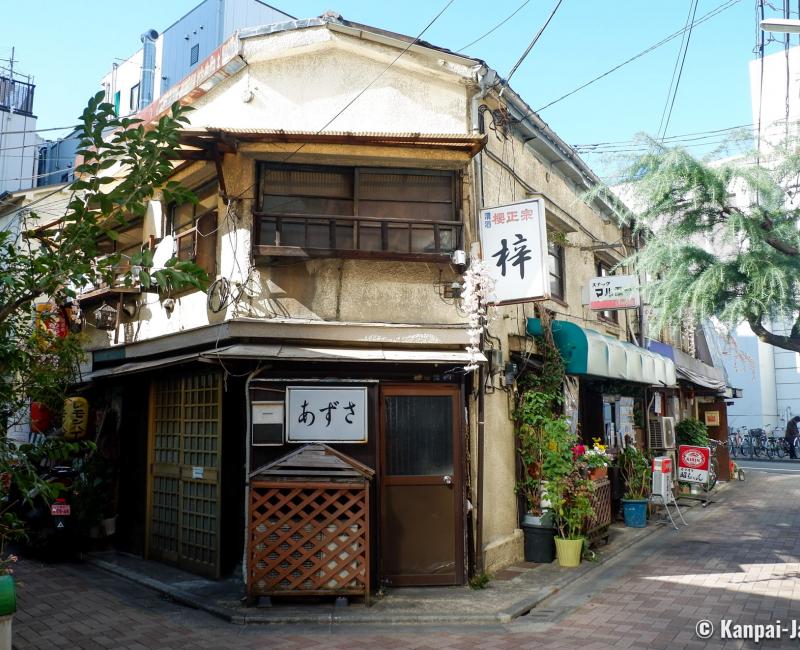 The best of Koto in a few addresses
Koto-ku now offers several types of urban neighborhoods that can be easily explored on a bicycle. Among the numerous places to see, our selection is:
Kameido Tenjin and Tomioka Hachiman-gu Shinto shrines, as well as Fukagawa Fudo-do temple,
The yokocho side streets, with a typical low rise architecture Monzen-Nakacho (Mon-Naka),
Kiyosumi Teien Japanese garden,
The large Kiba Park home to the Museum of Contemporary Art Tokyo,
Fukagawa Edo Musueum with reconstitutions of the old Shitamachi,
Toyosu Island, that was rehabilitated and now hosts the new fish market and the ephemeral digital museum teamlab Planets.
Moreover, coffee amateurs will enjoy a stroll along the waterways. Several specialized establishments have indeed settled there in a hipster atmosphere. For example, the famous Californian roaster Blue Bottle Coffee opened its first shop in Japan in 2015 on the banks of Sendaibori River, in Kiyosumi-Shirakawa neighborhood.
Connected waterways Oyoko-gawa, Sendaibori-gawa and Onagi-gawa are also renowned for the blooming of cherry trees 🌸 in spring. Night illuminations and boat rides are a highlight of this seasonal event named in English Oedo-Fukagawa Cherry Blossom Festival.
Without any exuberant or major touristic attraction, Koto ward is now considered a trendy neighborhood, fostering a slower and more traditional lifestyle.