On Tokyo's rooftops
⏱ 2 minutes
While Tokyo's skyline is not its most famous trait, the tendency of Japanese people to destroy everything and rebuild it, along with the rural exodus over the past decades, probably led the capital city to create numerous half-tall buildings.
On the horizon and apart from some huge green spaces, only the business districts of Shinjuku in the west and the famous Tokyo SkyTree in the northeast part seem to float among a never-ending gray sea with disputable charm. However, when looking closely, outside of the massive numbers of observatories in the capital, residential buildings have the best insiders' views.
We can discover the gigantic Tokyo in a totally new way: without the oppression of being stuck on the floor in between huge skyscrapers, and without feeling outside of real life from a very high viewpoint. At this intermediate level, when the view is clear (from about the 20th floor), the true capital reveals itself.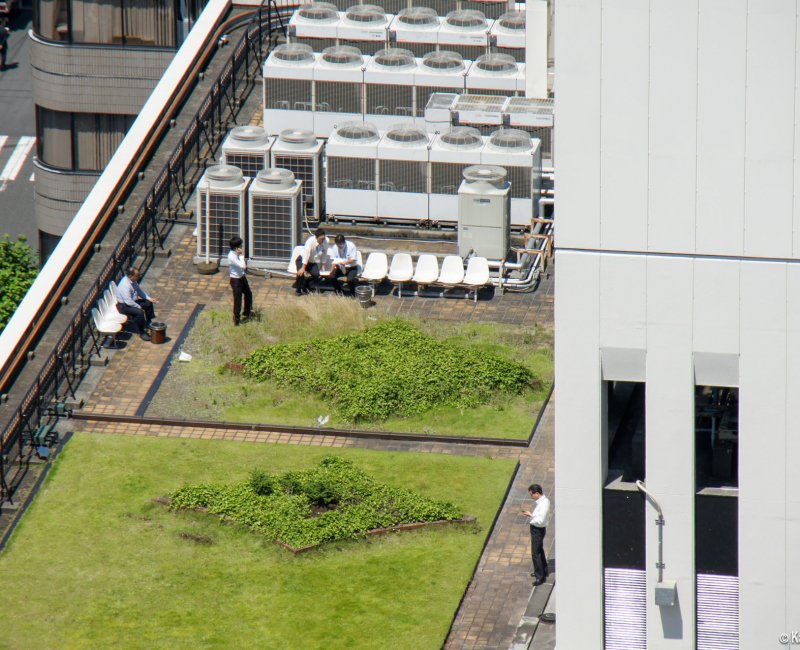 Without a true horizon line, salarymen take their sacred cigarette breaks; construction workers come to repair ageless AC systems; and young, trendy people go out in the evenings to rare rooftop bars. Sometimes, some lucky ones—often aged—enjoy the surprising sophistication of suspended gardens. Elsewhere, construction cranes work in constant noise to always build more.
From the top, Tokyoites' constant comings and goings are never boring. When the sun sets, the biggest arteries use their famous orange atmosphere to shadow a never-ending geometry of black and white. Lodging at high-end hotels 🏨 or residential apartments happens to be the most appropriate options for enjoying such luxury views.