Hokutopia
Oji Observatory on the North of Tokyo
Add to my favorite places
Hokutopia is a tower located at the exit of Oji station in Kita ward, in the north of Tokyo in Japan. Its 17th floor shelters an indoor observation deck with a panoramic view on the urban fabric of the Kanto plain.
Standing right next to the north exit of Oji station, Hokutopia Tower is an observatory on the area and northern Tokyo, up to Kawagoe in the neighboring Saitama prefecture. The observation deck is reachable by an elevator to the uppermost 17th floor, from which one can admire the view behind large windows.
People of all ages go to Hokutopia, be they elderly visitors, young adults or families with children. As a matter of fact, Kita ward offers a varied urban landscape encompassing:
The effervescent Ikebukuro district is also a stone throw away and easily recognizable as it is spreading at the foot of its iconic Sunshine 60, a tower with another beautiful observation deck on the capital.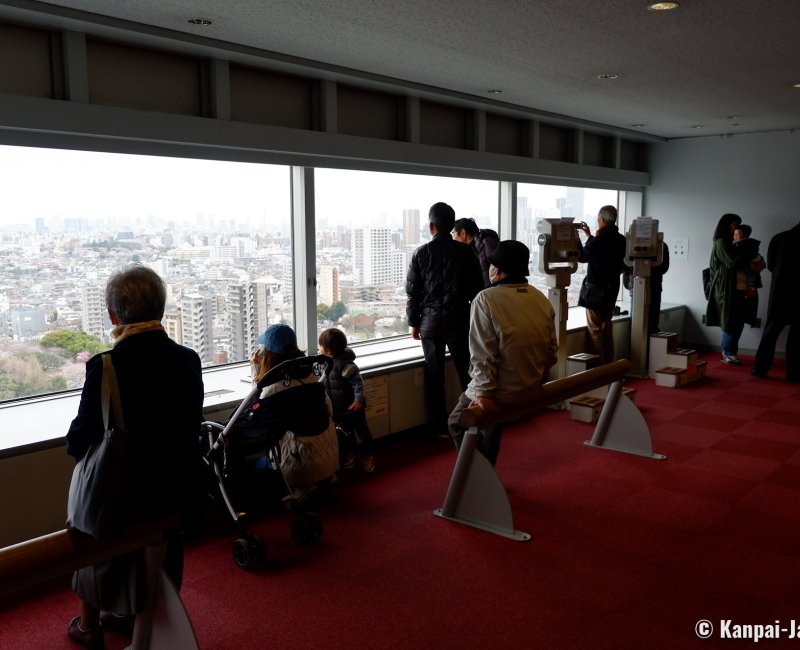 Watching the capital's residential neighborhoods
Being above Tokyo's rooftops is favorable to contemplation and to take the time to watch the inhabitants' daily lives, their comings and goings and the ongoing construction works in the city, marked by white and red cranes standing among the buildings.
The skyline distinctively encompasses the Tokyo SkyTree, the Chichibu mountain range, Mount Akagi in Gunma prefecture and sometimes Mount Fuji 🗻 when the sky is very clear, especially in winter. Otherwise, it is also possible to enjoy the sunset in its direction at the end of the afternoon.
Oji residential neighborhood is away from the usual sightseeing courses in the capital but worth the discovery, and Hokutopia's free panoramic observatory is a good introduction to it. The tower itself is used as a cultural center and includes venues for various events such as conferences, concerts or theater plays.
At the entrance of the building, you will find a replica of the statue displayed in Nagasaki Peace Park, designed by sculptor Seibo Kitamura (1884 - 1987) who used to live in Oji.