Meguro Sky Garden
The Suspended Circular Garden in Tokyo
Add to my favorite places
Meguro Sky Garden is a city garden located on the rooftop of a building in Ohashi district, in the south-east of Shibuya station in Tokyo. Its circular shape is an architectural feat covering of green the junction of the capital's 2 major highways.
Nestled in a concrete universe, the suspended Meguro Sky Garden is placed at the junction of the Ohashi highways running towards the heart of the Japanese capital. It is part of a larger redevelopment project including among other things the construction of a residential building, a library and sport facilities, all intended to revitalize the area. Meguro Sky Garden' s promenade was thus created in 2013, with a 7,000 square meters superficies home to a thousand of trees, such as pine trees and Japanese cherry trees 🌸.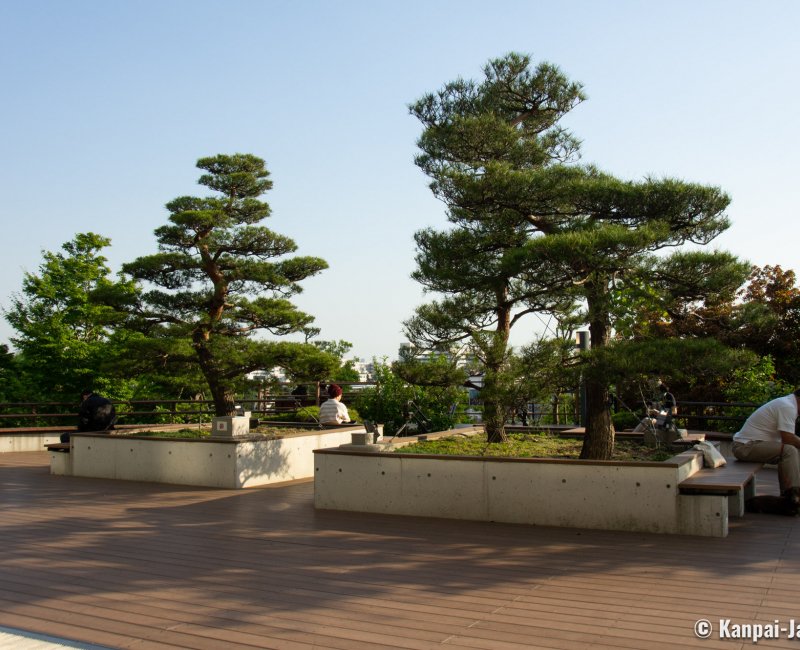 A unique architecture above the expressways
This public park is an architectural achievement as it was build:
On a sloping roof;
With a 400-meters circumference circular shape; and,
Located between 15 to 35 meters above the road.
The revegetation of urban metropolis is often a fascinating demonstration of Humankind's ability to reinstall nature and life where they wiped it out a few years earlier. Amateurs of urban vertical architecture will be thrilled by this structure that seems to be floating above the typical Tokyo's aerial speedways.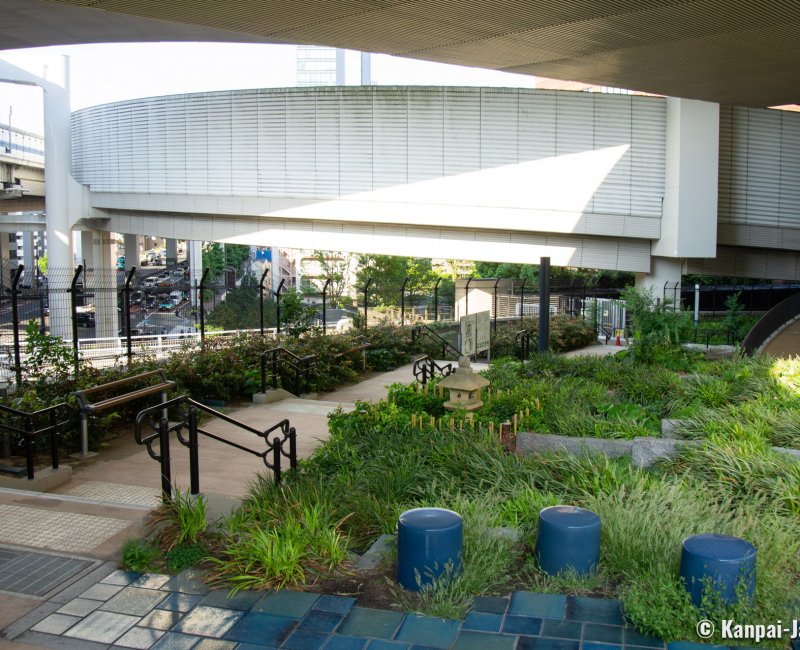 An ordinary residential landscape
Access to Meguro Sky Garden is made by a long concrete stairway, starting from the sidewalk, and climbing to the height where the official entrance of the garden opens. As it is located in a residential complex, several daily life facilities are available: a bicycle garage, open-air sport facilities, etc.
Make sure to not disturb the quietness of the place: people come here to walk around the garden, read a book under the sunlight or contemplate the view on western Tokyo from one of the many benches placed along the alleys. On a clear weather day, one can have a glimpse of Mount Fuji 🗻 in the distance, between the skyscrapers. One usually meets salary-men during their lunch break, and the residents of the neighboring buildings who catch some fresh air or maintain the garden. As a matter of fact, a vine is grown to produce wine for the neighborhood.
Meguro Sky Garden, while not the most astonishing landscape, offers an unusual break to tourists wandering the urbanized wards of Meguro and Shibuya and who would like to reach some heights.