Seibu Ikebukuro Honten
Ikebukuro Station's Large Shopping Mall
Add to my favorite places
Seibu Ikebukuro Honten is a department store located in the north-west of Tokyo and attached to Ikebukuro Station. This shopping temple spreads on 12 floors and more than 80,000 square-meters in one of the trendiest areas of the capital. Visitors are sure to spend a pleasant visit thanks to its numerous shops and its beautiful open-air terrace on its roof.
Ikebukuro Seibu Honten was built above the unavoidable Ikebukuro station to which it is connected by its eastern exit. Other accesses are naturally available from the street or from the underground levels of the station. It is by the way were the luxurious supermarket The Garden Jiyugaoka is located, with a range of small caterers and groceries selling refined food at incredibly expensive prices, such as these fruits that are offered as luxury presents.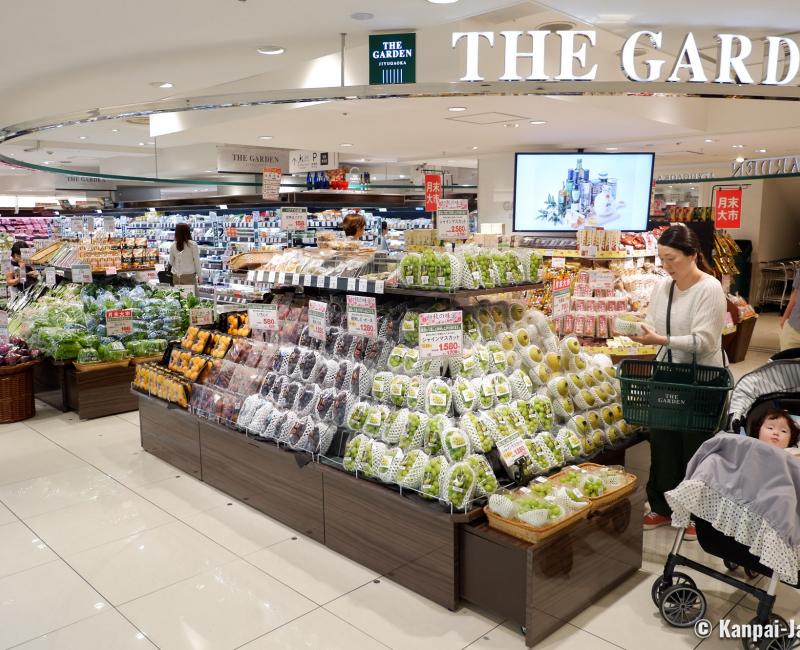 Hundreds of outlets in the department store
Variously sized shops selling a wide range of goods, usually arranged in categories abound throughout the floors. The comprehensive offer caters to anyone's needs (men, women, children). Two famous Japanese brands also have their outlets:
Loft, on the last three floors of the main building, a chain popular thanks to the originality of its products and its surprising stationery aisle, providing plenty of original ideas for gifts.
Muji, at the first and second floors of the "Annex" building. The famous brand provides a large range of clothing and houseware, with a minimalist and ecological approach, in a refined design of a very contemporary Japanese style.
A whole floor for catering
The eighth floor of the shopping mall, named Dining Park Ikebukuro is aiming at keeping customers on site when they start to be hungry and is totally dedicated to food. This large food hall includes 24 restaurants serving all types of cuisines, mainly Japanese of course, but not only. The price range is affordable without impairing the decor, as all establishments have a nice setting. It is not unusual to see waiting lines during peak hours, with waiting spaces laid out in front some of the restaurants.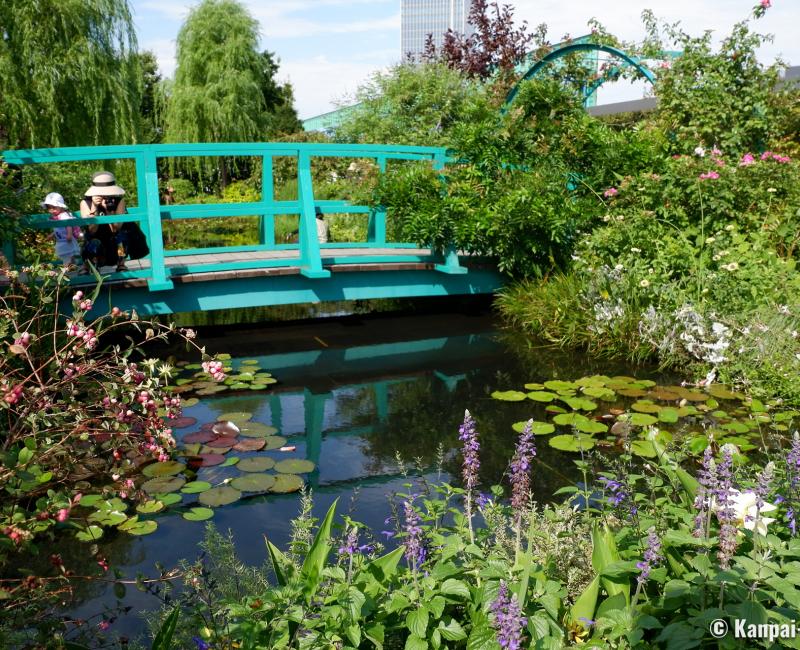 A large roof top with a nymphaea pond
The last interesting part, located on the ninth floor, is a large outdoor terrace to relax in the open-air. The uncommon garden features a small nymphaea pond inspired from Claude Monet's Garden in Giverny, France. The greenery of this quiet place offers a pleasant moment of contemplation and appeasement.
Each year from late April to late September, the terrace is home to a beer 🍺 garden: customers gather from 4 p.m. to enjoy a good beer in a laid-back atmosphere. It is also possible to have other types of fresh drinks, and even to have dinner with "all you can eat" formulas to share with friends or family.
A shopping center divided in several areas
To find your way in the labyrinthic mall, you can use the maps displayed at the junctions between its different zones. The mall is indeed divided in floors, but also vertically in 3 areas (North, Center and South) identified with different colors. A second contiguous building, the "Annex" (別館 bekkan) shelters a large Sanseido bookstore on 5 floors, and on its roof, a sports club, with its own tennis courts and soccer fields.
Seibu Ikebukuro Honten is a nice place to visit especially on rainy ☔️ days or on very hot days. Amateurs of shopping malls can of course visit and enjoy anytime.