Rokkaku-do
The Hexagonal Temple in Kyoto's Urban Center
Add to my favorite places
Rokkaku-do is a small Buddhist temple nestled among the buildings of Shijo district, in the south of Karasuma-Oike subway station, in downtown Kyoto. Characterized by a hexagonal pavilion, it is known as the birthplace of ikebana, the Japanese art of flower arrangement.
While its official name is Choho-ji, the temple is more famous under its nickname of "Rokkaku-do" that means:
rokkaku: "hexagon"; and,
-do: "temple".
As a matter of fact, its main hall features an original hexagonal architecture, whose six sides were intended to symbolize the senses.
Constructed on the order of Prince Shotoku (574 – 622), a key figure in the expansion of Buddhism in Japan at the end of the 6th century, Choho-ji is one of the oldest temples of the city. Its origins therefore date back long before the city became Japan's imperial capital during the Heian period (794 – 1185).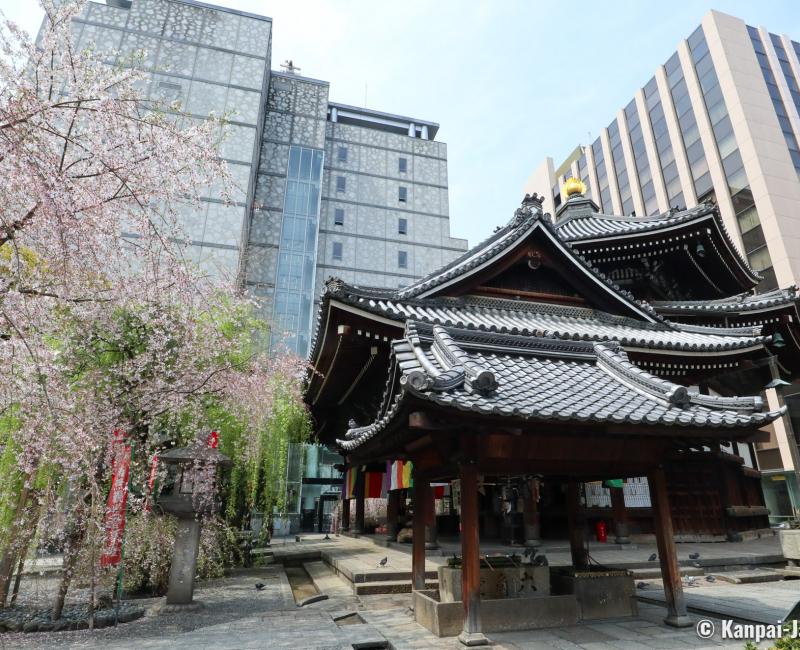 Spiritual retreat in the center of Kyoto
In its early days, Rokkaku-do was located in an uninhabited area, but nowadays it is enclosed among Shijo district's tall buildings and incidentally offers a rather unusual templescape for Kyoto, where most of the Buddhist places of worship are surrounded by lush vegetation and / or built in the mountains of the city's outskirts.
One may fear its atmosphere would be disturbed by the bustling city life but far from that: the temple is a haven of peace and crossing its gate feels like entering in another world. Such quietness is partly due to the temple location in a secondary street with less traffic, and that very few tourists visit the place overall.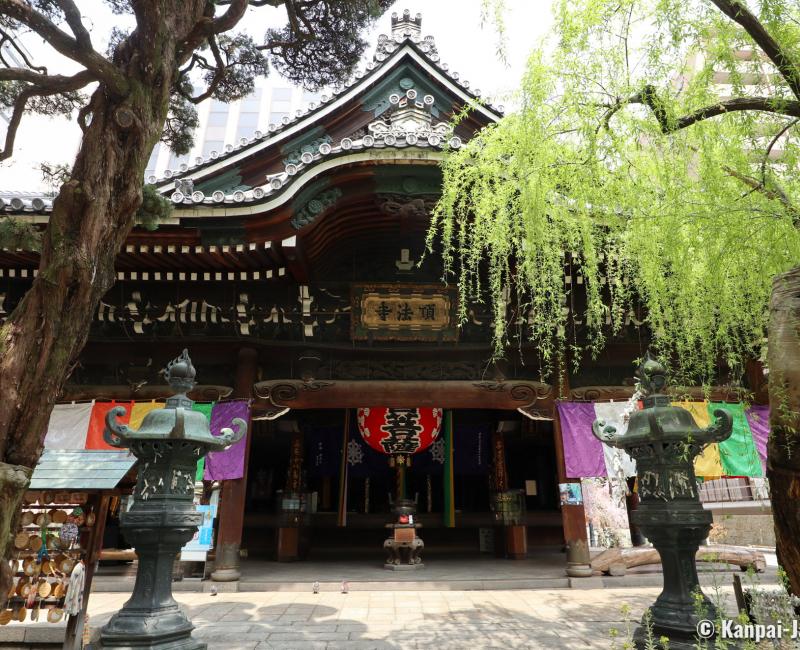 Birthplace of ikebana flower arrangement
Rokkaku-do does not have a garden but shelters several well-tended trees, such as:
Various types of decorative cherry trees,
A few small maple trees,
A majestic weeping willow, and,
A Japanese pine tree.
In spring, the sight of its weeping sakura 🌸 in full bloom and its falling branches covered in pale pink flowers is compelling to anyone passing by the temple.
Amateurs of traditional flower arrangement are familiar to this address as Rokkaku-do is considered one of the birthplaces of ikebana.
Many masters of this Japanese traditional art were also important monks of the temple. It is still home to the most ancient and greatest floral art school of Japan, named Ikenobo as well as to an Ikebana Museum.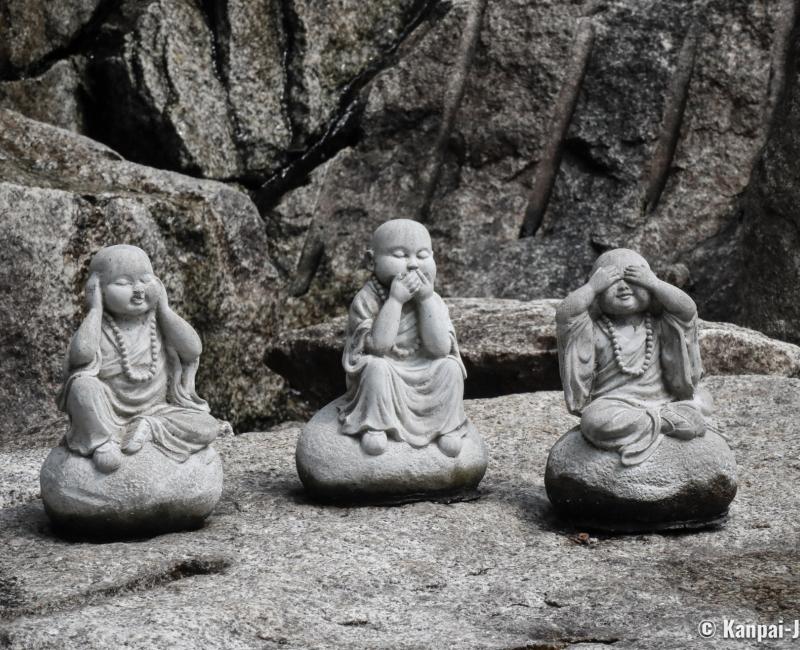 A small and original compound
The temple stands out from its numerous and more important counterparts thanks to several highlights, gathered in a relatively small grounds that can be explored in less than one hour. Among noteworthy things are:
The very big red lantern 

🏮

paper, named chochin, hanging at the center of the main hall,
The monks statuettes of childlike appearance, scattered around a little waterfall,
A small vermilion pavilion for displaying flower artworks all year around, and,
The temple's wildlife including countless pigeons and a swan couple swimming in the main pond.
Rokkaku-do is certainly not a touristic must-see of Kyoto but it is worth the detour for curious travelers on their way to the International Manga Museum or Nishiki Market.