Jogashima
The Island at the Southern End of Miura
Add to my favorite places
Jogashima is a rocky islet located at the southern end of Miura Peninsula, in Kanagawa prefecture. This little rural and seaward-facing island offers an invigorating hike along its wild and jagged coastline, formed by old volcanic eruptions.
While visiting the Miura Peninsula, continue to its southern end on Sagami Bay's side to find Jogashima. For a small ¥150 (~US$1.01) toll, you can drive on the Jogashima-ohashi bridge which is the only road access to the island. Alternatively, you can reach it in a few minutes by boat from Misaki Port.
The island extends lengthwise east to west on about 1 kilometer. Two distinct areas appear: the northern side facing Miura is constructed and protected from the wind, while the largest southern side faces the Pacific Ocean and encompasses the rocky coastline and the vegetation.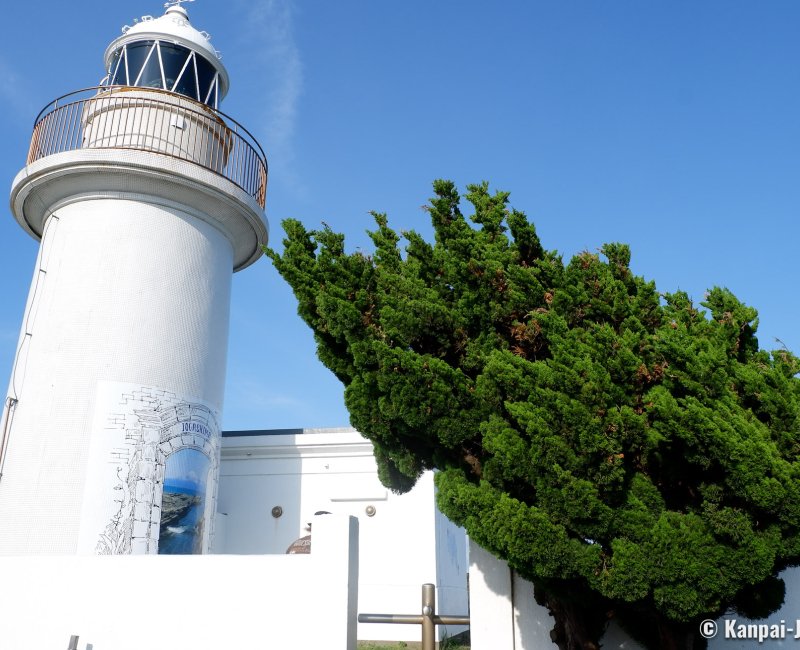 Hiking along the rocky coastline
The main attractions on Jogashima are its two lighthouses and their surroundings. A 1 to 2 hours long walking path connects the lighthouses located 2 kilometers apart, allowing for strolling and stopping by natural viewpoints:
Awazaki Lighthouse, located at the southeastern end of Jogashima, it is surrounded by a windy and quiet green plateau, where daffodils grow during the cold season. It is also home to wild birds such as cormorants, herons and birds of prey;
Jogashima Lighthouse, located in the southwestern part of the island, was built by Frenchman Léonce Verny at the end of the 19th century. It is renowned for its beautiful sunsets and its view on Oshima island, the closest of the Izu Archipelago far in the horizon.
A walk along the southern coastline provides a large range of volcanic formations: cliffs, small coves, and lava stones sculpted by marine erosion. Jogashima's most renowned formation is called Uma no Se Domon, a cave that was initially underwater and was elevated ten meters above the sea level by the Great Kanto Earthquake in 1923.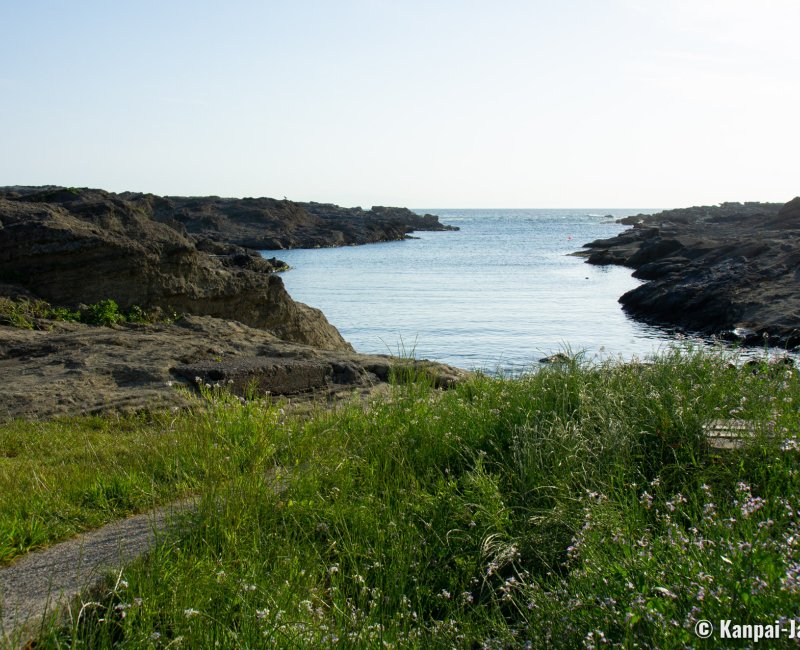 A getaway unaffected by time or urbanization
There is no bustling activity here: the old-fashioned atmosphere unveils a rural nature slowly going back to the wild, where a few fishermen on their small boats observe a handful of youngsters riding scooters from a wild beach 🏖 to another. There are also a few well-fed cats 🐈 that leisurely spend their day at the local pace.
Honestly, Jogashima is not worth a detour for itself, as it does not have many points of interests. However, it is a nice complement to the visit of Miura, for example at the end of the afternoon to admire the sunset on the volcanic rocks and possibly spot Mount Fuji 🗻 in the background.