Daruma Ryori-ten
The Nice Traditional Canteen in Odawara
Add to my favorite places
Daruma Ryori-ten is a Japanese cuisine restaurant located less than 1 kilometer from Odawara station, in Kanagawa prefecture. Specialized in raw fish served as sushi, sashimi, and in tempura fritters, this eatery is a popular address among Japanese people who also enjoy this traditional restaurant's old-fashioned and preserved building.
Located in Odawara downtown, Daruma Ryori-ten, that can be translated as "Restaurant Daruma", was founded in 1893 by Hirosawa Nisaburo a local entrepreneur who made his fortune in fishing industry. This long-established restaurant in Odawara has been opened ever since. It serves a simple and hearty Japanese cuisine, based on fresh fish and seafood caught nearby in the Sagami Bay.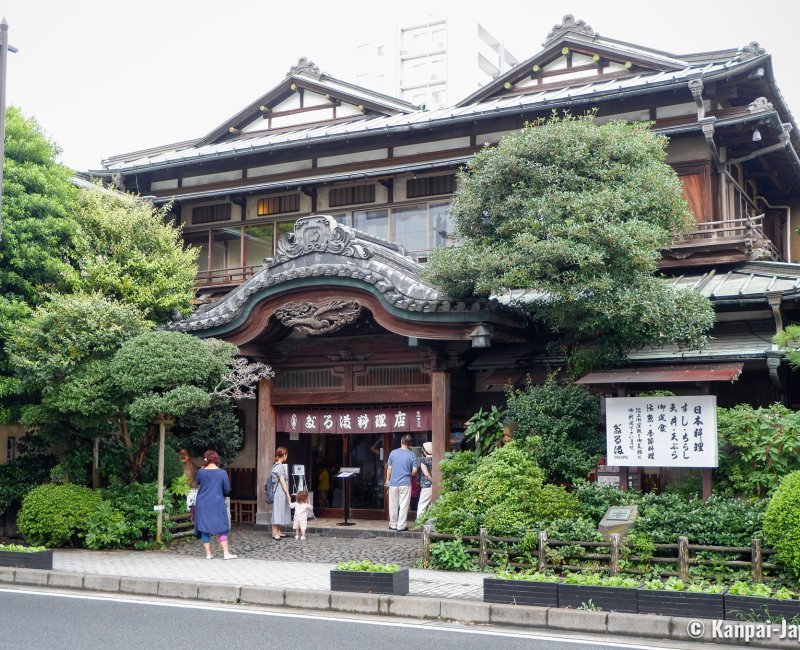 A beautiful example of the Japanese traditional arts and crafts
The original building was destroyed by 1923 Great Kanto Earthquake. The restaurant was rebuilt 3 years later, in 1926, by the founder's son with lavish spendings. The most talented craftsmen of the times were hired and used higher quality materials and wood to create an elaborate artistic decor, similar to what can be seen in Buddhist temples. It would be difficult to reproduce this artisanal know-how identically nowadays as crafts have greatly changed and some traditional techniques have been lost. Since 2002, restaurant Daruma's building is designated Japan's Tangible Cultural Property (有形文化財 yukei bunkazai).
The magic operates as one closes to the wooden traditional storefront, worn by time and richly decorated with beautiful sculptures. The building offers a clear contrast with the neighboring contemporary constructions. At lunchtime, you can make the most of your time in the waiting line outside to admire the architectural details. Then you can spot 2 small statues at the entrance, called Daruma Sama and Okame Sama. They symbolize joyfulness, luck and a long life expectancy.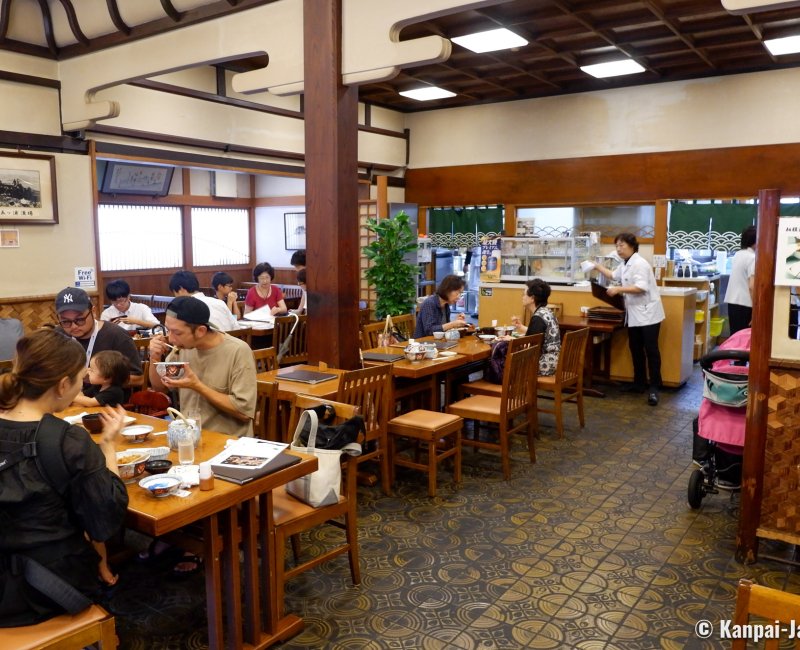 A canteen suitable for families with children
The traditional decoration on walls and ceilings inside is still a source of awe. The ambiance both popular and refined have the clients transported in another time, as if they were in an authentic Japanese eatery that had never changed. Suitable for large family tables, Daruma Ryori-ten has 3 different areas accommodating about a hundred seats:
A large main dining room, at the ground floor, with a Western-style layout and classical tables and chairs;
A small tatami room on an elevated floor: a few low-profile tables in a more private setting, where guests sit on the floor to eat, à la Japonaise;
Several private rooms, to book in advance, at the upper floor, carefully decorated in a pure traditional style, that can host groups up to 85 persons.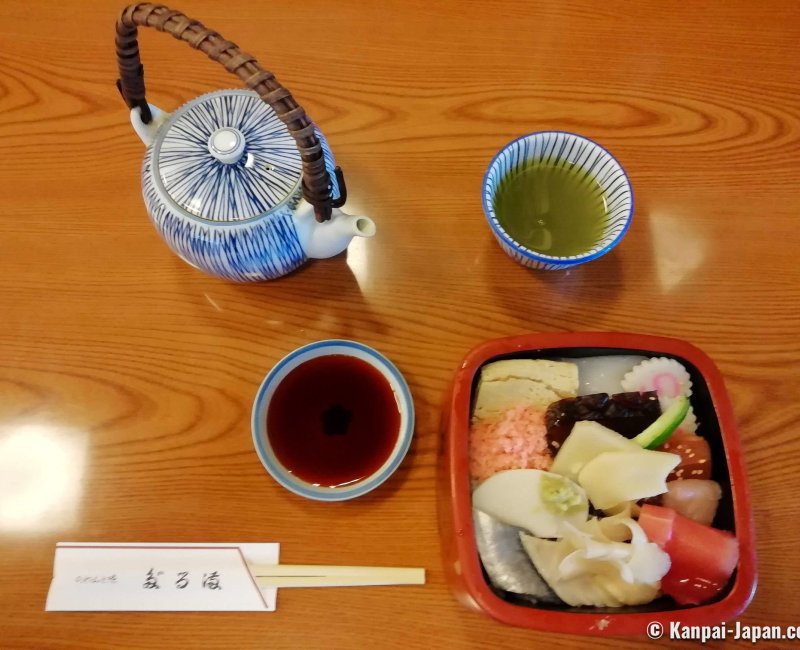 Fish and seafood-based courses
The menus, also available in English, have classical Japanese dishes and popular ones, such as:
Tempura fritters;
Sushi 

🍣

and sashimi;
Seafood or marinated vegetables;
All served on to of white rice, in the donburi fashion.
Fish vary according to the season and the local catches. Among the interesting specialties to try, you'll find the boiled bream and the Ise-ebi lobster, a Japanese local species, with an original presentation in a plate.
Prices are reasonable and affordable considering the quality of the products. But we certainly recommend this address for its ancient and authentic setting.