Gora Park
Hakone's Gardens
Add to my favorite places
Gora Park is a private parc located on the side of Mount Soun-zan in the little town of Hakone in Kanagawa prefecture in Japan. The park is a western-style garden distributed on several levels and makes for an original discovery in the area.
Gora Park is best enjoyed when starting the visit from its west entrance (at the top), to leisurely go down the different levels while viewing the various sceneries. From the main entrance on the contrary, additional efforts are required to climb and enjoy the same views.
At its opening in 1914, the park was only accessible to the local nobility. Its 3,6 hectares initially displayed a mix of western-style and Japanese garden, but the Japanese part was sold during World War II. It is now part of the neighboring Hakone Museum of Art. These days, Gora Park only displays the beautiful French-style garden, the only one from Taisho era (1912-1926).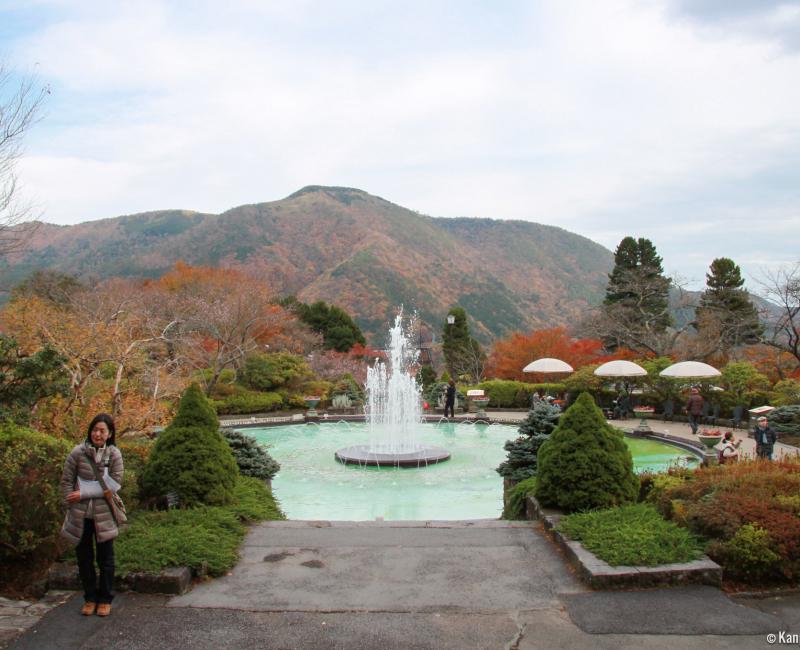 A beautiful collection of trees and flowers is to be discovered, among which are noticeable:
At the top of the garden, hydrangeas lawns, and especially the 1,000 rose bushes that make its reputation;
A great Himalayan Cedar as a cut-off point, followed by azaleas here and there around the fountain at mid-mountainside, surrounded by maple trees that reveal themselves in autumn;
Lower, peonies and cherry trees, and two greenhouses: one for tropical plants, and the other dedicated to bougainvillea.
Visitors can take a break in one of the two teahouses located on each side of the park's center, or in the café-restaurant along with souvenir shops. The surrounding mountains act as a wonderful background, offering a beautiful scenery when the weather is fine.
Gora Park, located at the center of Hakone, is a pleasant end for a trip, after Owakudani valley sulphur vents and before going back to Yumoto.