Higashi-Hennazaki Cape
Miyako-jima's Southeastern End
Add to my favorite places
Higashi-Hennazaki Cape is at the south-eastern end of Miyakojima, in Okinawa prefecture. This stretch of land of scenic beauty where the sky and the ocean seem to blend is without a doubt one of island's most wonderful views. Nearby, Yoshino and Aragusuku beaches are nice spots for snorkeling.
In addition to its fine sand beaches 🏖 ideal for swimming, Miyako-jima also has steep coastlines in its picturesque north-western (Nishihenna) and south-eastern (Higashi-Hennazaki) ends similar to long and narrow peninsulas projecting over the blue cobalt sea.
The discovery of Higashi-Hennazaki Cape is one of the most beautiful visits on Miyako Island. Set in a green park, the limestone plateau constituting the land culminates at 20 meters above sea meter and stretches on 2 kilometers long and 30 to 150 meters wide.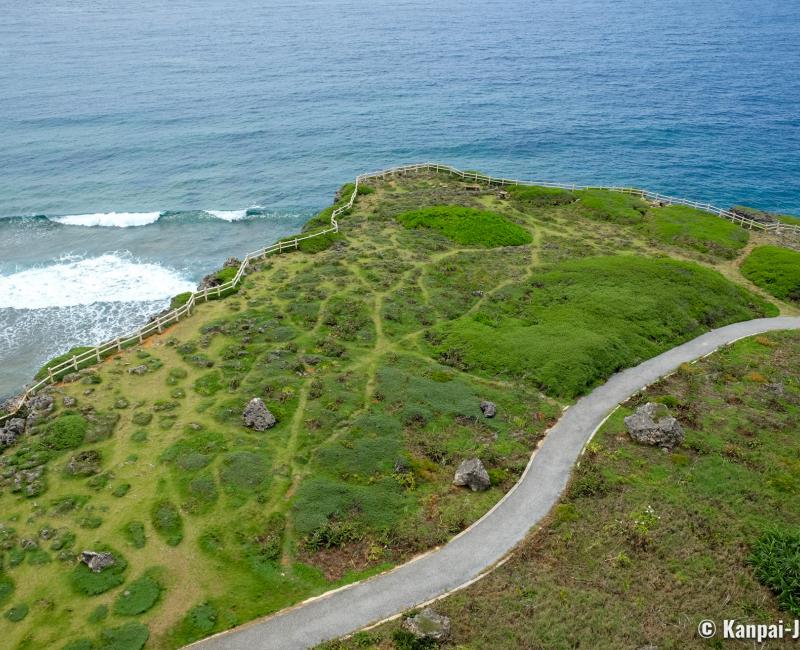 Visit of Hennasaki Lighthouse
Once your car 🚙 is parked on the dedicated area, walk the looping trail to Higashi-Hennazaki Lighthouse. This little, sturdy structure, painted in white, is a panoramic observatory on the unique landscape blown by the marine winds. A hundred steps later, you reach the outdoor balcony of the lighthouse offering a view on:
The walking trail and the anti-fall railings winding in the park's vegetation;
Bora small fishing port;
The Tsunami Rocks, massive stones brought in by 1771 Great Yaeyama Tsunami;
The East China Sea in the north, and the Pacific Ocean in the south.
The unobstructed view towards east offers beautiful sunrises, and Miyako's inhabitants usually come here to enjoy the first sunrise of the year together.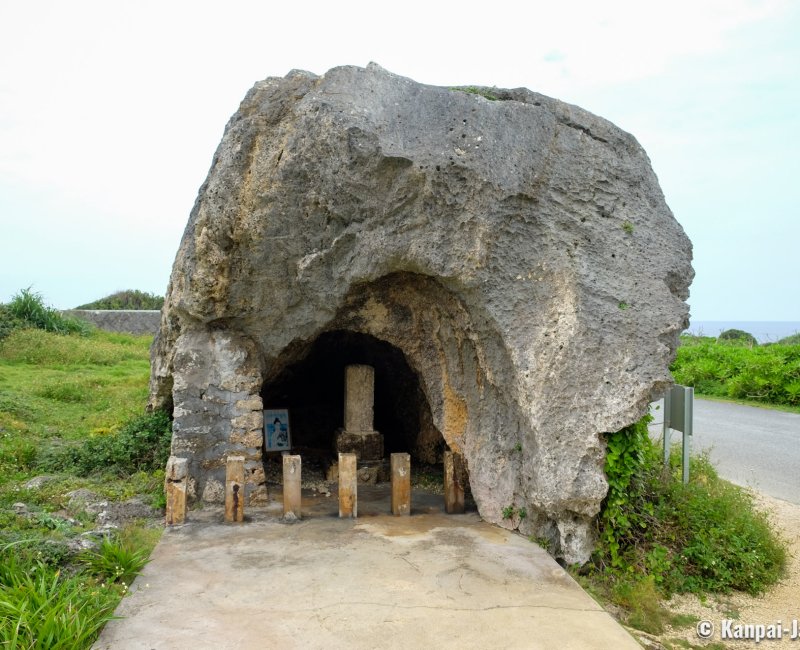 A green park blown by the wind
On the way back, stop by a rock emerging from the water called "Mamuya's grave" (Mamuya-no-haka). It illustrates the local legend of a very beautiful woman named Mamuya who threw herself from the cliff as she was in an impossible love.
Cape Higashi-Hennazaki doesn't have many urban amenities and is covered by a low vegetation of succulents and flowers, that bloom from spring 🌸 to autumn 🍁, such as the elegant Easter lily. There are no trees due to the strong winds blowing on the rocky plateau. The panorama is open on the sky blending in the sea, with the sound of the waves as a background, to feel as if being at the end of the world.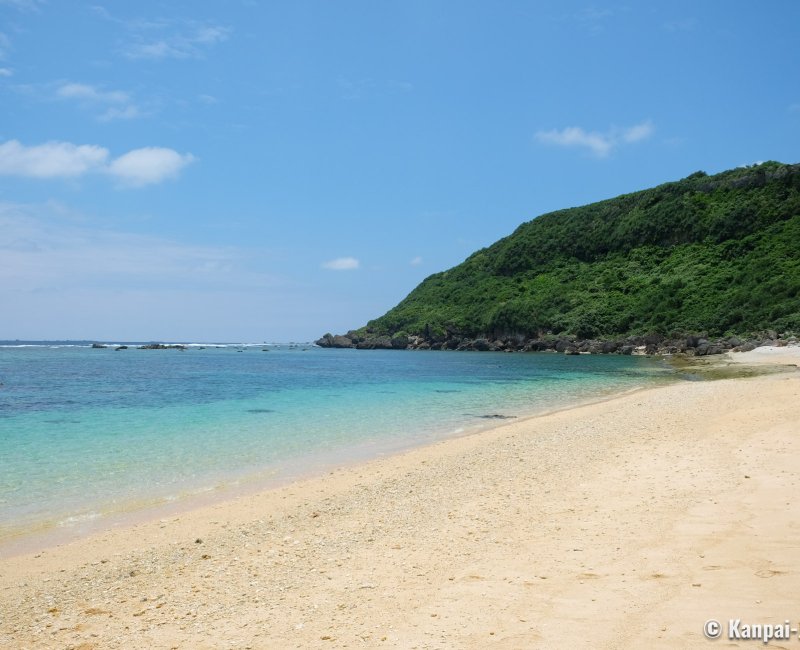 Stopping by Yoshino and Aragusuku beaches
Those who want to come back to civilization and enjoy farniente by the sea, we recommend going to the beaches of Yoshino and Aragusuku, located a few kilometers away on Miyako-jima's eastern coast. Their shallow waters are suitable for swimming and exploring tropical submarines views geared with mask 😷, fins and snorkel.