Sendai
Tohoku's Largest City
Add to my favorite places
Sendai is the capital of Miyagi prefecture and the largest city in Tohoku area, in the north of Honshu, Japan's main island. More than one million inhabitants live in the metropolis, which also is an important economic hub and of an easy access from Tokyo by Shinkansen.
Sendai, and especially its airport, was hugely affected by 2011 Tohoku earthquake and subsequent tsunami. Now mostly recovered, the city offers its rich culture and history: Masamune Date (1567 - 1636), one of the most powerful feudal lords of the 17th century established his domain's capital in Sendai in 1601. The city is also renowned for its whisky distilleries, some of which are acknowledged at international level.
Sendai is also home to the great Tohoku University, and celebrates Tanabata 🎋 festival each summer. It is also the hometown of Yuzuru Hanyu, the ice skating prodigy, who loves his region and was involved in its reconstruction.
As for food, fish and seafood are largely available thanks to the city's proximity with the ocean. The local specialty is, however, grilled beef tongue (gyûtan), and zunda, a sweet green paste made from edamame.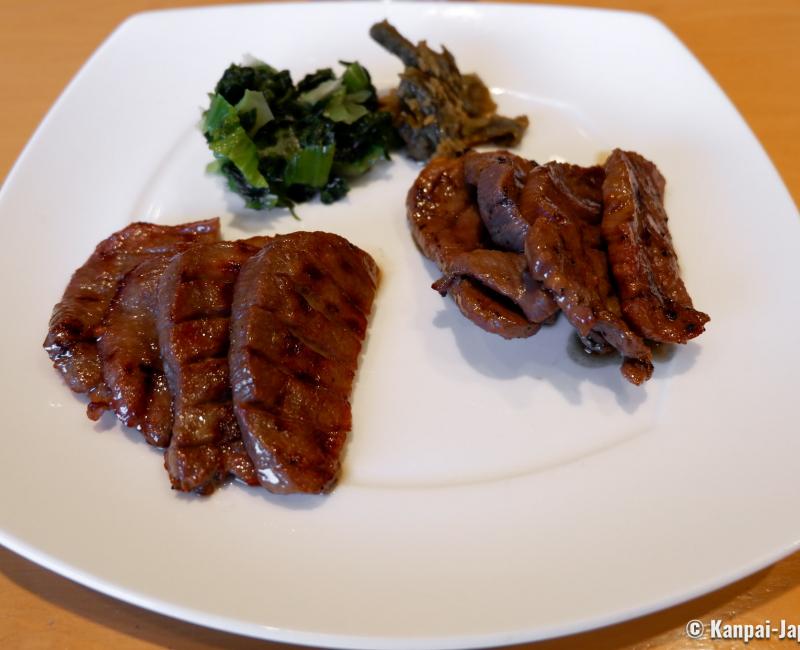 Being the economic center of Tohoku region, the city can boast skyscrapers that will please modern architecture and observatories amateurs, especially with AER, located near the JR station, where most of visitors arrive.
What to do near Sendai station?
When getting off the train 🚅, walk in the small Gyutan Dori street, full of restaurants specialized in cooking gyûtan beef tongue. Created in Sendai after WWII by Japanese chef Keishiro Sano, this dish consists in a tender and savory meat often served with vegetables and marinated condiments. Each restaurant has its own secret recipe that helps distinguish them from the others.
The station's west exit opens on several shopping and relaxation streets. We particularly recommend the following shotengai covered alleys:
Hirose Dori;
Marble Road Omachi;
Sunmall Ichibancho; and,
Vlandome Ichibancho.
On a fine weather day, Aoba-dori and the beautiful Jozenji-dori are pleasant wide streets to discover. They are lined with zelkova trees that beautifully enhance the perspective. The combination of nature and human constructions is especially harmonious on Jozenji-dori.
Follow Jozenji-dori to reach Sendai Mediatheque, another masterpiece of contemporary architecture in the city. A former bus depot, the building reopened in 2001 after a remodeling by architect Toyo Ito in a remarkable glass and steel cube, with astounding quality of transparence from the interior as well as the exterior.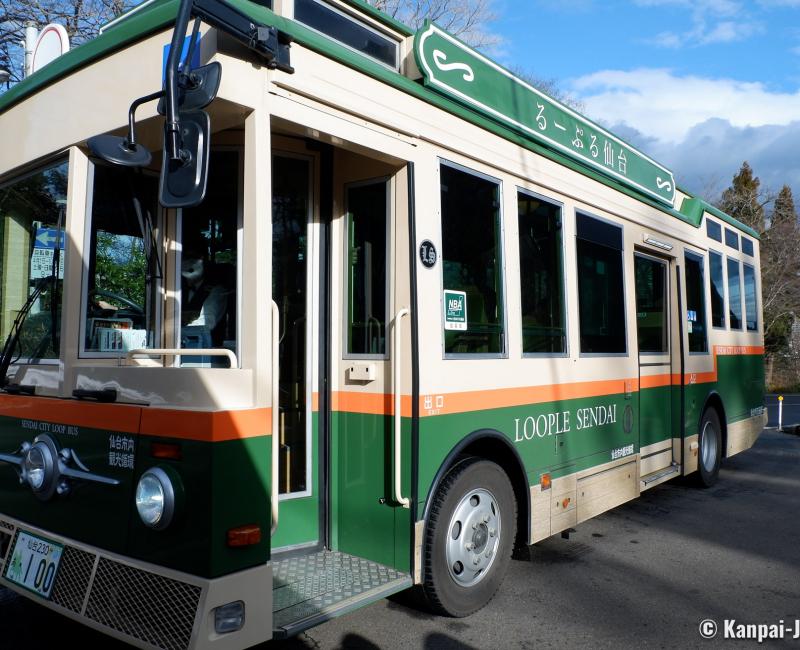 How to visit the city?
Sendai touristic downtown is an easy visit thanks to the Loople bus, a convenient circular line that serves the main attractions, such as:
Zuihôden temple, Masamune Date's magnificent mausoleum;
Sendai castle 

🏯

's ruins, on Mount Aoba, with splendid views on the city and its modern skyscrapers;
Osaki shrine; or,
The main museums of the city.
Moreover, two subway 🚇 lines, Namboku, from north to south, and Tozai, from east to west, serve the city's outer wards.
Since 2011 disaster, Sendai strives to reinvigorate its tourism industry and have visitors come back.
Sendai is the ideal starting point for excursions to Yamadera, a temple high in Yamagata's mountains, to Matsushima, one of the three famous landscapes of Japan (Nihon Sankei) with Itsukushima and Amanohashidate, or to Tashirojima, a famous island overcrowded with cats 🐈.