Shinjuku Southern Terrace
The Pedestrian Mall at the South of the Station
Add to my favorite places
Shinjuku Southern Terrace is an outdoor shopping alley located at Shinjuku station's south exit, in the west of Tokyo. Particularly popular during Christmas and holiday season, its illuminations attract Japanese and foreign tourists, who can enjoy a quiet pedestrian walkway protected from car traffic.
The western area at Shinjuku station's south exit provides an attractive walkway to stroll leisurely between Shinjuku's skyscrapers. The path overhangs Odakyu Odawara railways, whose lines conveniently serve Hakone, Enoshima and the north of Izu peninsula.
The walkway is suspended to Odakyu Company's south tower, and its 350 meters long are lined with shops (including Eddie Bauer, Franc Franc) and restaurants or eateries. It is the ideal place to observe the ballet of salarymen each morning and evening while resting at a coffee shop table, and enjoying a snack according to the weather, at Starbucks' for example.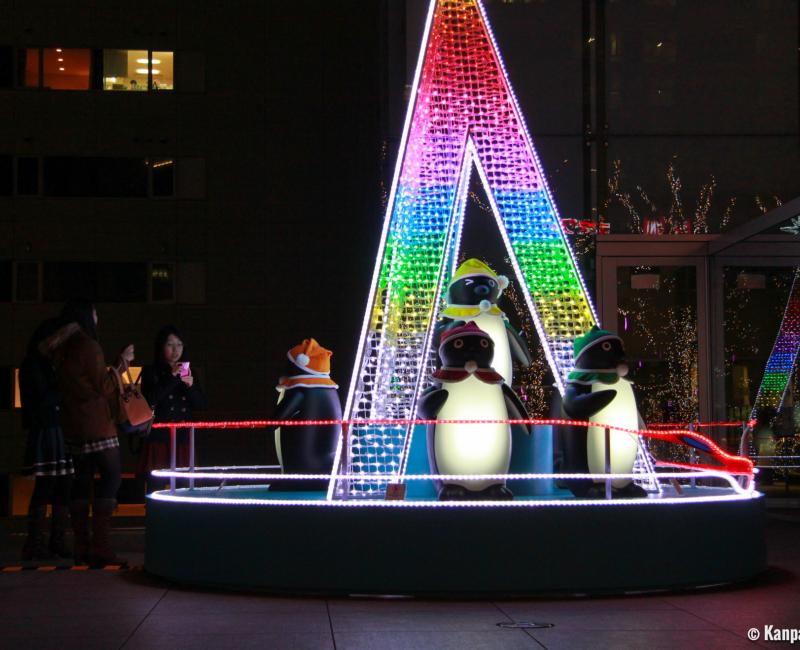 An enjoyable walk in holiday season
Shinjuku Southern Terrace is famous for its seasonal decoration, and is particularly pleasant at the end of the year. We recommend going in the evening, as the night adds to the magic of the vegetation's light-up, and other Christmassy decorations along the way. It is also a good occasion for a walk in couple and to take beautiful pictures to keep as a souvenir.
Aside the occasional events, it is also interesting to book an accommodation in the area to visit Tokyo, as it is close to transportation hubs and relatively quiet considering how lively Shinjuku is. Travelers who cannot go without their French breakfast may found a good substitute at la Boul'ange (formerly Gontran Cherrier) bakery.