Ueno Park
Heart of the district
Add to my favorite places
Ueno Park is a large public garden located in Taito Ward, North-East of Tokyo. Including a pond, a zoo and several museums and temples, strolling through this recreation ground is one of Tokyo's most popular attractions; and even more lively in spring under the pink alleys of cherry blossoms.
Known as the Ueno's cornerstone, the park hosts an impressive quantity of more or less must-see sights. Its large surface (almost 54 hectares) covers the entire district's center and is home to unexpected places, making it probably one of Tokyo's most famous attractions. Opened since 1873, we estimate more than ten millions walkers pace up and down its alleys each year.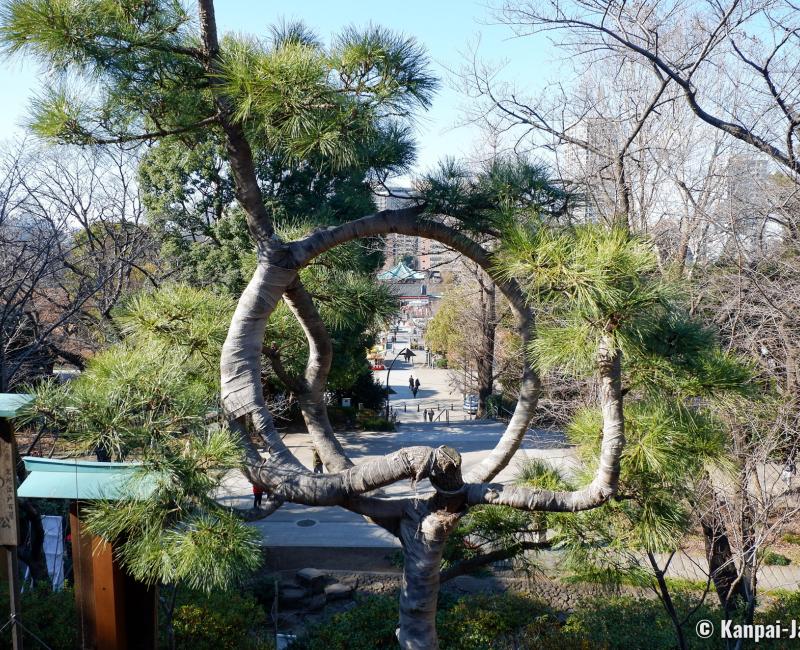 A strolling park dotted with spiritual and cultural sites
Ueno Park is not acting like its fellow members having never ending grass surface. Here, concrete pathways, which probably are the most numerous, lead to:
temples and shrines (including Tosho-gu, Tenmangu, Kaneiji, Bentendo and even a representation of Kyoto Kiyomizudera with Kannon-do and its very original Tsuki no Matsu (Moon Pine);
several major National Museums, large art galleries and a theater;
the huge and renowned Shinobazu Pond;
and also its wide zoological garden occupying 10% of the whole surface.
Here, runners come across dog walkers. There, couples do swan-shaped pedal boats created especially for this fun time. Further, children seriously exercise for baseball. On the weekends, alleys become more lively thanks to "street performers" coming to present their talents to curious onlookers. We will also find there a statue of Saigo Takamori, aka "The Last Samourai".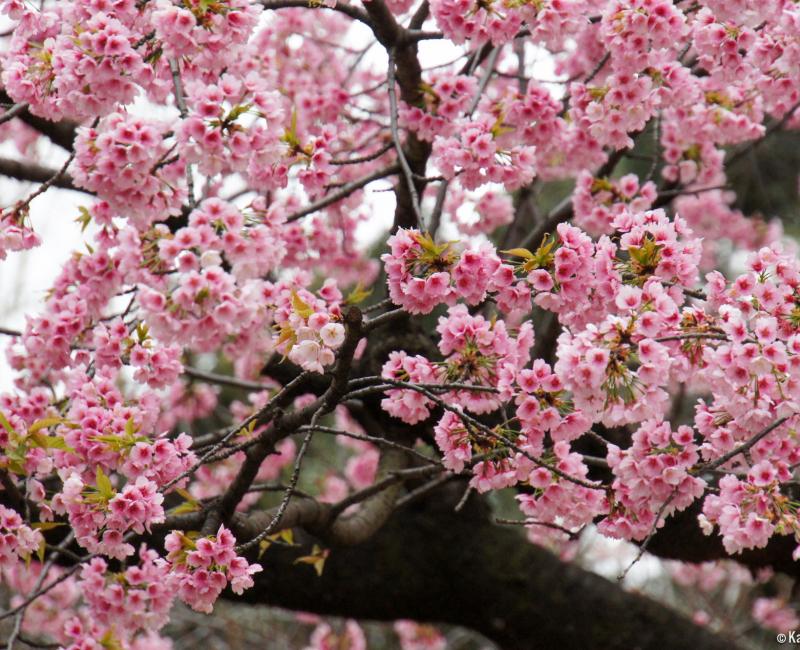 A popular meeting spot to celebrate Hanami
But it may be in early spring, during Japanese cherry blossom that Ueno Park undergoes transformation. It becomes one of Tokyo's most popular sakura 🌸 spots, where rows of cherry trees (1,200 in total) tinted of a glowing pink, overhang the unavoidable blue covers where Japanese people spend a great time and sometimes get drunk.
As night falls, the colorful landscape of the park dresses up into a darker atmosphere, to secretly revel the numerous homeless people living there. A sensitive matter that nor the Japanese government nor the municipality like to discuss, but it remains existing, like in Yoyogi Park.
By exiting on the West side, it's possible to continue walking towards Tôdai, Tokyo University's campus.