Halloween in Japan
The Pumpkin Festival
⏱ 4 minutes
This is not the place to go back on the history and traditions associated with Halloween 🎃, but this festival has been evidently exported far beyond the borders of the Anglo-Saxon world these last ten to fifteen years. Japan is no exception and now celebrates October 31 just like the rest of the world. In a country where the main religions are Shintoism and Buddhism, Halloween is not different from an imported marketing day, such as Christmas or Valentine's Day to Japanese people.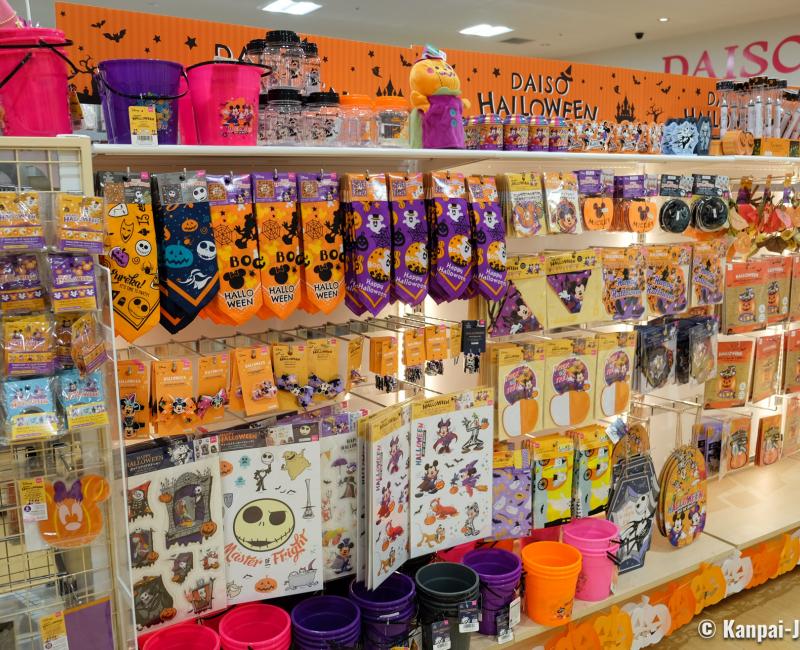 A seasonal celebration of consumption
Halloween is increasingly important each year in Japan, with a strong presence in popular culture, and the creation of new culinary traditions. Japanese cuisine may not be quite compatible with Halloween, but many seasonal desserts shaped in Jack O'Lantern 🏮 or other pumpkin-flavored (or artificial pumpkin flavor) candies have been developed. Even McDonald's Japan gave in this new custom. The most impressive thing is that the big marketing machine gets under way as early as the end of September, to encourage Japanese people into buying decorations and other products displaying the image of Halloween, especially in discount stores such as the ¥100 Shops.
Japan's culture is strongly focused on the visual, so during October, Japan is adorned with decorations and the colors of Halloween. Stores place pumpkins and orange ornamentations all around their windows and their stalls. Have a look at Harajuku and Shinjuku's districts in Tokyo, it's all around!
Of course, Japanese pop culture has appropriated Halloween and produced seasonal songs and music videos: Kyary Pamyu Pamyu and AKB48 for example.
Note that the "trick or treat" of the anglo-saxon tradition is not performed by children. The Japanese Halloween is specifically aimed at adults. However, there are Halloween pet costumes contests on the Internet 📶, and it is not unusual at this time of the year to encounter in the street costumed cats 🐈 or dogs.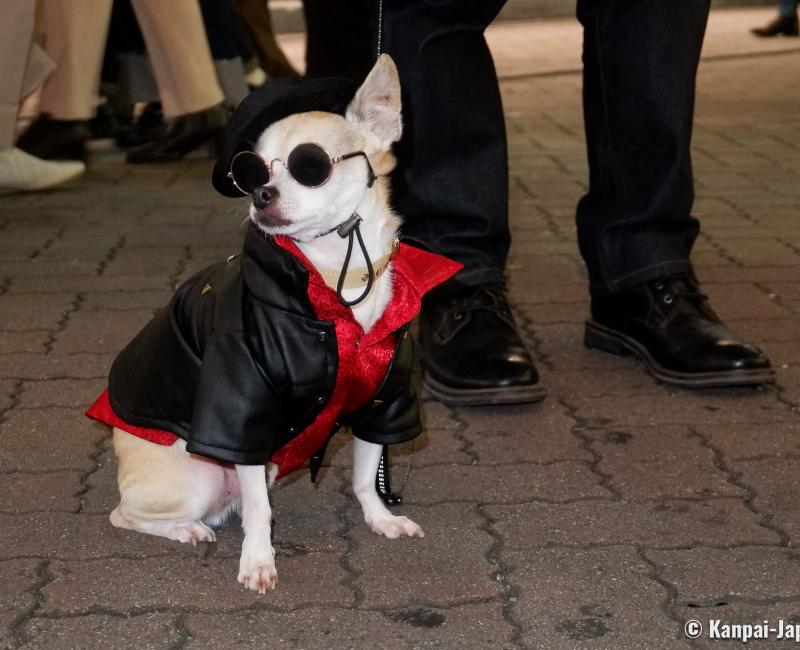 🎃Where to find Halloween parties in Japan?
Many events and parties are also organized to celebrate Halloween. For example, amusement parks (Tokyo Disneyland, Sanrio Puroland, Universal Studios Japan in Osaka) offer attractions during several days before and after, as well as some Catholic churches on November 1. Many adults like to dress up on October 31. After all, Japan homes a strong culture of cosplay.
Halloween themed events and parties are mostly organized in Tokyo. It is recommended to stroll around lively districts like Shibuya, especially near Harajuku-Omotesando, or Tokyo Dome City. There is even a parade as early as midmorning in Roppongi and Ikebukuro (starting from Sunshine City). Other events take place in Shimokitazawa, Kichijoji, Yokohama and Kawasaki. On October 31, nightclubs organize costumed or Halloween-themed parties.
Night street gatherings, carefully supervised by numerous policemen, mainly attract young adults. Beware as some of the costumes can be quite "light" or very gore and are not suitable for children's viewing.
However, Halloween also tends to rub some Japanese the wrong way, especially more or less aggressive nationalists. They are particularly irritated by the traditional "Yamanote Halloween Party" meeting in the Tokyo subway 🚇 (see video above), held every year since the late 1990s by gaijin (foreigners) in disguise and sometimes drunk. For the past few years, this event has been monitored by the police. Moreover, as partygoers tend to leave trash, more people denounce their behavior, such as in this tweet, from a cleanup volunteer. In 2018, Shibuya's mayor, reacting to scuffles in his district, promised to reinforce the police's presence. In 2019, it has been announced that selling and drinking alcohol will be forbidden in Shibuya the days before and after Halloween: From the night of October 31 to the morning of November 1, and the weekend before.
On a lighter note, in 2015, Nissan produced a fleet of decorated taxis: They drove costumed passengers for free from October 29 to 31 in Shibuya ward.
The sun hasn't set on November 1, that Halloween decorations quickly disappear to let Christmas decorations bloom. There is no waste of time in Japan, and more importantly, no joking with the seasons!