Sanrio Puroland
Hello Kitty Land near Tokyo
Add to my favorite places
Sanrio Puroland is an indoor theme park, dedicated to Hello Kitty and friends, located in Tama city, in the west of Tokyo. Open in 1990 by Japanese company Sanrio, it is one of the most visited amusement parks in Japan with Tokyo Disney Sea, as it receives one million and a half visitors each year.
You may have heard about Hello Kitty's amusement park. To be more precise, it is Sanrio's, the company owning Kitty's copyrights as well as those of many other mascot characters: My Melody, Cinnamoroll, Badtz Maru, Kuromi, Jewelpet... By the way, Hello Kitty is called "Kitty-chan" in Japan.
Since its opening on December 7, 1990 and over its first 30 years of operation, Sanrio Puroland has attracted 50 million visitors.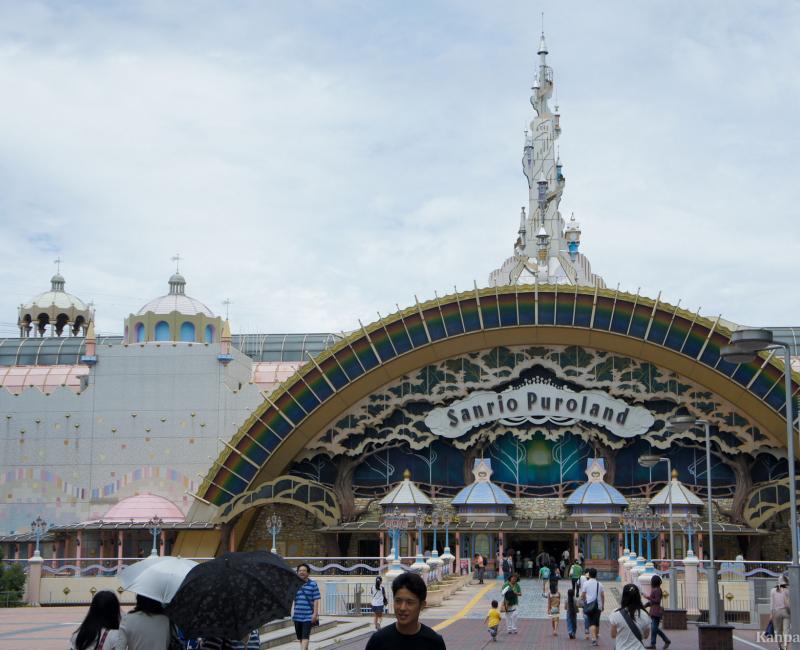 Inside visit
Upon entering, you can get the impression that the building is fairly small: the ground and first floors are devoted to Sanrio goodies store, as well as restaurants, cafes and cakes or ice cream stalls. Obviously, Hello Kitty is the most represented. But shopping is not reserved only for children, since there are also handbags, clothing for adults and of course Gotochi Kitty figures.
Coming down to the first basement, you get in a vast cavity that provides access to various thematic areas. This is the heart of Sanrio Puroland. Regularly, mascots of the brand come and a long queue is formed at an impressive speed to be able to say hello, hug them and take a picture.
Obviously the public on site consists of a majority of Japanese families with young children, especially girls. But we came across a few teenagers and even adults who came to spend the day or the afternoon!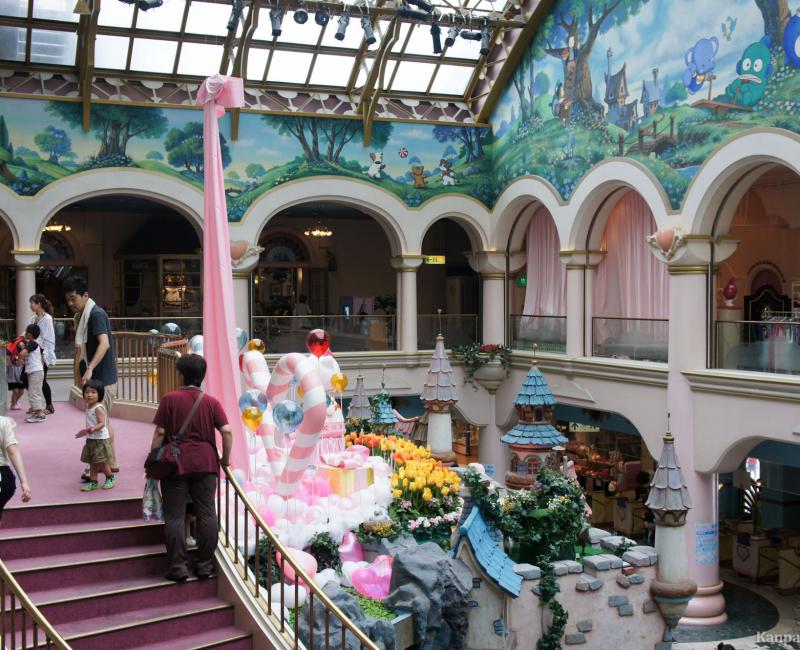 The Kitty show
Three times a day, Kitty-chan and her friends come perform a half hour show for children. We noticed the almost military organization of such a show. It portrays a princess who, to learn magic with Hello Kitty and others, must understand the importance of thanking and apologizing (very strong concepts in Japanese society).
Here's some footage we shot during this show :
In the above excerpt, filmed at the beginning of the show, Kitty-chan and the sorceress thank the children for their presence (after an introductory song) and then ask the assembly and characters to encourage one another in order to learn magic together.
In the world of Hello Kitty, magic makes people happy!
Moreover, it is possible to rent Hello Kitty themed rooms at the Keio Plaza Hotel Tama , which costs at least ¥59.400 (~US$394.80) per night!
Since 2018, Sanrio Puroland celebrates Christmas with a seasonal event called "Puro White Christmas". From early November to December 25, high tech winter illuminations and digital projections make the visit even more magical.