Yumotoya Onsen Ryokan (Review)
A Restful Place at the Edge of Niigata
Add to my favorite places
Yumotoya Onsen Ryokan is a hotel complex and thermal resort located in the south of Niigata city in Japan. The compound opened in 1880 and its therapeutic baths are attractive all year round to enjoy rural, luxurious and traditional landscapes.
While many traditional ryokan inns may seem incredibly modern from the outside, the dimmed light of the rooms in Yumotoya Onsen ♨️ immediately give a timeless feeling of tranquility.
Landscapes that can be contemplated from large windows are a prominent characteristic of ryokan inns in general. In Yumotoya, drawing the curtains unveil the scenery of Niigata. It is hard to move away from the view as every detail is compelling.
In the tatami room, a cabinet encloses the items necessary for the evening bathing. Dressed in a light yukata 👘, head for the second attraction of this type of place: the onsen bath. Like the temples, it could be easy to think that every Japanese hot spring 🌸 bath is the same, but it would be forgetting their respective histories that make all of them unique.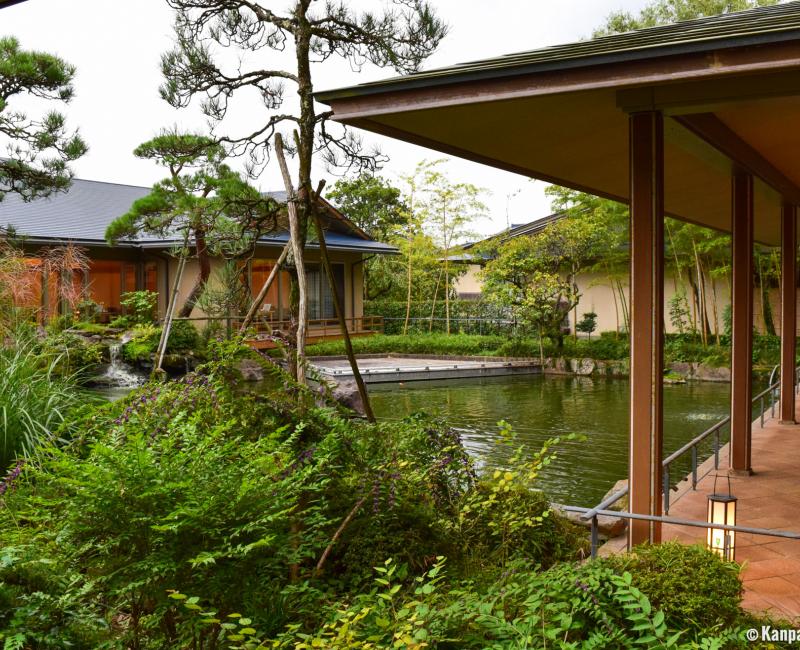 The soothing effects of thermal baths
In Yumotoya's case, its origins are found in the famous legend of the Iwamuro source. At the early hours of the year 1713, a mysterious white-haired old man appeared in the villagers' dreams, to announce the presence of a miraculous source with regenerative abilities for the body. Nowadays, this story is naturally considered an embellished advertisement for the place. However, its water (which is nonetheless treated) is rich in calcium and nutrients, therefore ideal for joint problems and blood circulation issues.
It is even recommended to bathe three to four times a day, for a few minutes' dips due to the high temperature of the water: once before and after dinner, and in early morning. There is a choice between classical marble bathtubs, including one surrounded by rocks in a veranda giving the impression of being in the open air. In another room, cypress wood pools offer delicious moments for the body and for the mind. Moreover, a private bath is available for families or couples to book at the reception for an additional fee.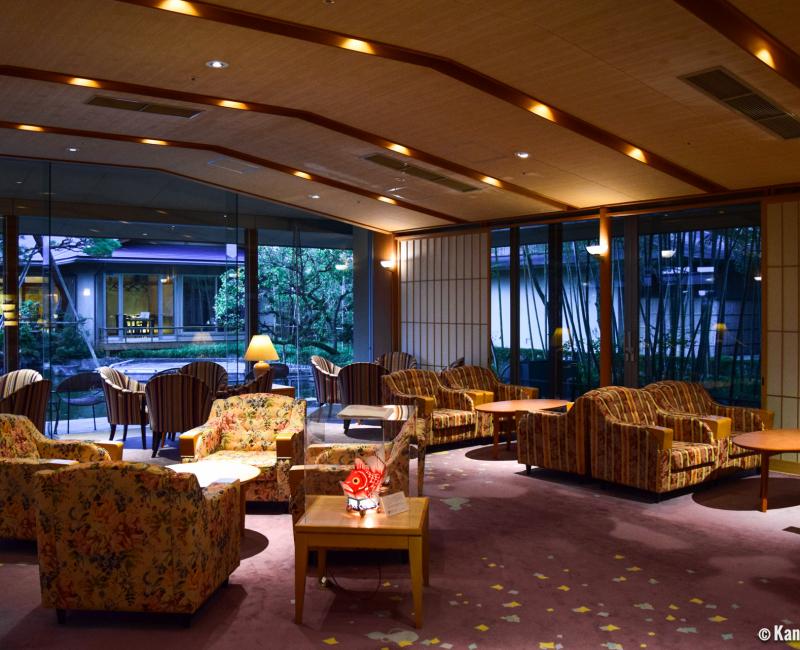 Kaiseki menus to enjoy the taste of Niigata
Lastly, the third particularity of Yumotoya Onsen lies in the food. There is plenty of choices, but within local and seasonal foods. Organic agriculture is key, and customers will mainly enjoy vegetables grown in the area, the very famous Koshihikari rice, but also fish from the Sea of Japan and Murakami beef (Niigata's Wagyu).
The hotel 🏨 compound also has a wide range of accommodation, dispatched in several buildings. Therefore, one can chose the simple tatami room, or the majestic suite of more than 100m² with private onsen bath, or Japanese style family apartments.
This article was written after a tour sponsored and organized by Niigata City and Tsuruoka City. Kanpai has been invited and guided but keeps a total freedom of editorial content.