Asuka
Antique Japan's Capital in Nara
Add to my favorite places
Asuka is a little Japanese village located about forty kilometers to the south-east of Osaka, in Nara prefecture. Capital of the country between 538 and 710, Asuka is considered the cradle of Japan. Today, this small rural town boasts a choice of historical sites and Buddhist temples to discover during an immersion in Japan's history.
Asuka-kyo was one of the most ancient capitals of Japan, from 538 to 710, before the imperial power took roots in Heijo-kyo (later Nara). The historical period of Asuka was named from the city and saw the beginning of political relationships with China, and especially the introduction of Buddhism in the archipelago. Today, Asuka is a city of 5,535 inhabitants (as of 2020, March 1) on a 24km² superficies. As many other Japanese cities, its population has dropped down by 25% over the last thirty years. Asuka is however very dynamic as far as touristic aspects are concerned.
The town is renowned in Japan for its archeological sites, its medium mountain landscapes, and its rice paddies. Asuka's inhabitants are strongly involved in preserving the traditional aspects of their city. Therefore, the construction of high buildings is forbidden, to the enjoyment of visitors who discover an ancient typical village, far from the crowds and urbanization.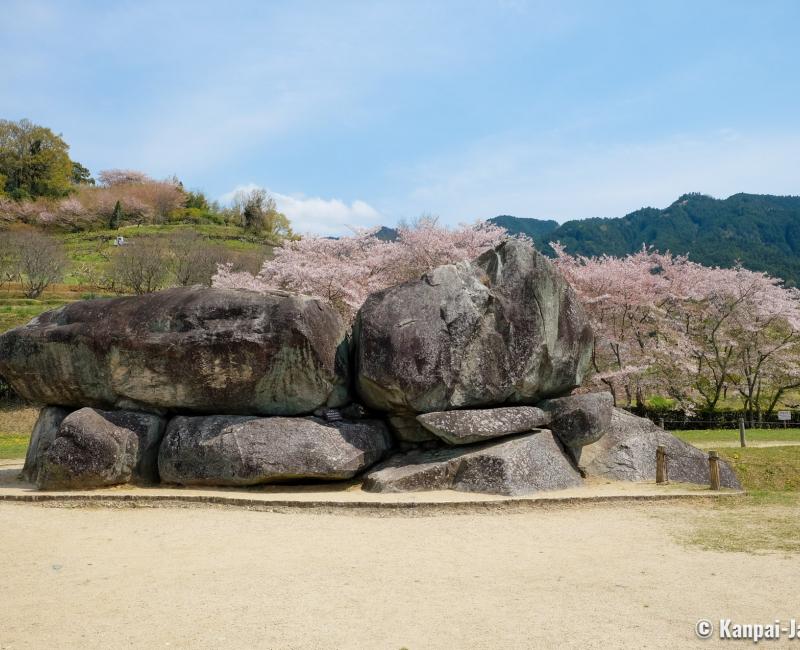 Top attractions in Asuka
The local tourism association provides easy-to-follow courses to visit Asuka's various touristic attractions. We particularly recommend the following visits:
Ishibutai Kofun Tumulus was part of a 7th century burial mound. Its stone walls are unearthed and thus accessible. This type of tumulus is quite rare in Japan, so it can be an interesting visit. In spring, green lawns nearby and their blooming cherry trees offer a nice space for a picnic.
Amakashi no Oka Park is located on a hill and gives a nice panorama on the city. It is also a spot to admire blooming cherry trees in spring. While being there, drop by Kameishi, a stone carved as a turtle whose age is still unknown.
Asuka-dera temple bears an important historical heritage. It was indeed the first Buddhist temple built in Japan.
Oka-dera a remote temple in the mountain is marvelous during koyo 

🍁

season, when the maple leaves turn red in November.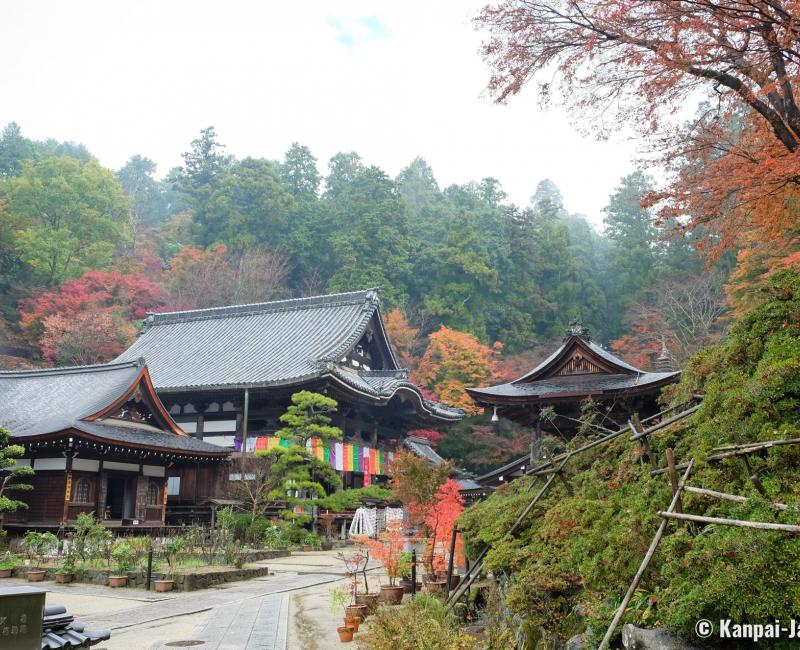 When and how to visit Asuka?
The best way to visit Asuka is on bicycle, preferably electric to easily manage the hilly roads. Several bicycle rental shops are located at the exit of Kintetsu main station, so you can ride to the visits as soon as you get off the train 🚅.
When the weather is bad, it is also possible to rent a small electric car 🚙. Large cars are not recommended in Asuka, as many of its streets are narrow.
The period between June to September allows to discover Asuka with its superb green terraced paddies. In October and until early November, it is possible to watch rice harvesting or the drying of straw stacks.
There are also two popular festivals:
Kugatachi ritual ("trial by ordeal") a shinto ceremony held on the first Sunday of April in Amakashinimasu-jinja shrine. The ritual simulates an ancient form of trial where the culprit must put their hand in boiling water. If unhurt, they were considered innocent. On the contrary, if their hands were scalded, it was proof they lied or were guilty.
Hikari no Kairo (Asuka's "light corridor") is an event held in the second half of September and during which the streets of the village are lit-up with thousands of lanterns at night, between 6 p.m. and 9 p.m.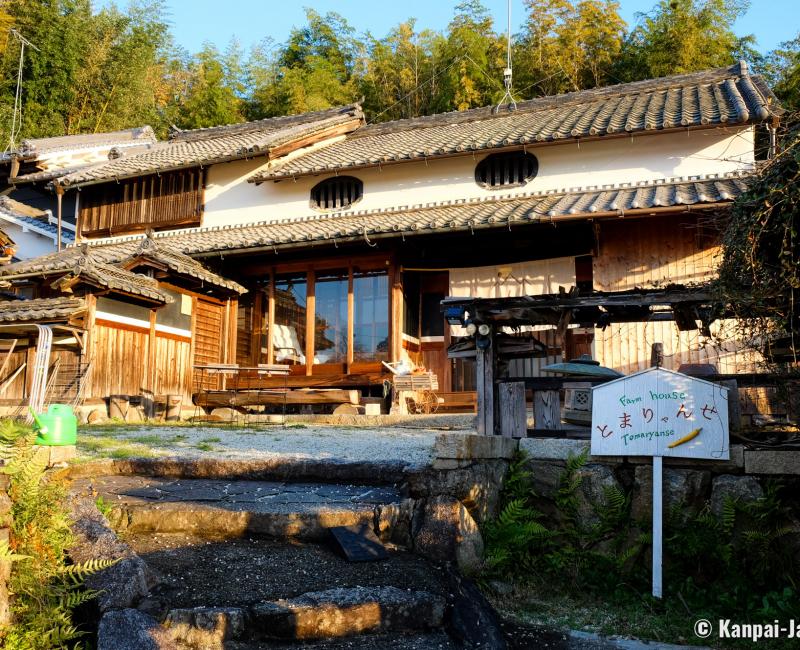 Stay in Tomaryanse, a farm and a guesthouse
Ecotourism is also well developed in Asuka, and the accommodation offer includes stays in a minpaku (a guesthouse) and at the farm.
For those who would like to enjoy a little bit longer local traditions, the old house Tomaryanse (とまりゃんせ), located less than 300 meters from Asuka station, is a good choice. It is a typical little farm with two tatami floored private rooms and a little living room to share between guests. A bit rustic, bathroom 🛁 and toilets 🚽 are located outside the house. However, rooms are equipped with a reversible air-conditioning.
The night usually includes dinner and breakfast made in the owners' large kitchen. It is also an occasion to see the preparation of the meals and to exchange with the hosts.
Another interesting experience is to take part in Japanese agricultural activities. A local association for disabled persons owns fields where vegetables are grown for sale. It is possible to participate in the harvesting and enjoy it afterwards: for example, you can harvest peanuts for your afternoon snack.
Tomaryanse guesthouse offers a good value for money and is a nice addition to a day of visits in Asuka.

This article was written after a tour sponsored and organized by Nara prefecture. Kanpai has been invited and guided but keeps a total freedom of editorial content.