Naramachi
The Old Traditional District of Nara
Add to my favorite places
Naramachi is a shopping district with a traditional looks, located at the south of Kofuku-ji temple in Nara. The machiya old wooden Japanese houses lining up on the narrow streets' sides now shelter museums, souvenir shops, restaurants and cafes.
Japanese touristic cities usually have a traditional district and Nara is no exception, with Naramachi being an archetypal and picturesque quaint little town, the spitting image of what a foreign travelers could imagine about Middle-ages Japan.
In 710, at the beginning of the Nara period (710 – 794), the heart of the new capital was in Heijo Palace where the rulers of the times lived, and the city was built in the south, outside the large enclosure of the palace. After the capital was moved to Heian (Kyoto) at the end of the 8th century, Nara remained thanks to the well-established influence of the Buddhist clergy in the area on both material and spiritual aspects. A quarter of the city, with Gango-ji temple at its center, inherited the name of Naramachi (literally the "district of Nara").
During the Edo period, it was mainly used as a lodging area for worshipers on their way to the pilgrimage to Ise, the Oisemairi. Later, from Meiji Era to the first half of Showa Era, it became a shopping district. However, after World War II and despite the opening of a train 🚅 line connecting Nara to Kyoto and Osaka, the activity declined. In the 1980s, the young residents decided to revive the old district and endeavored a complete renovation of the neighborhood.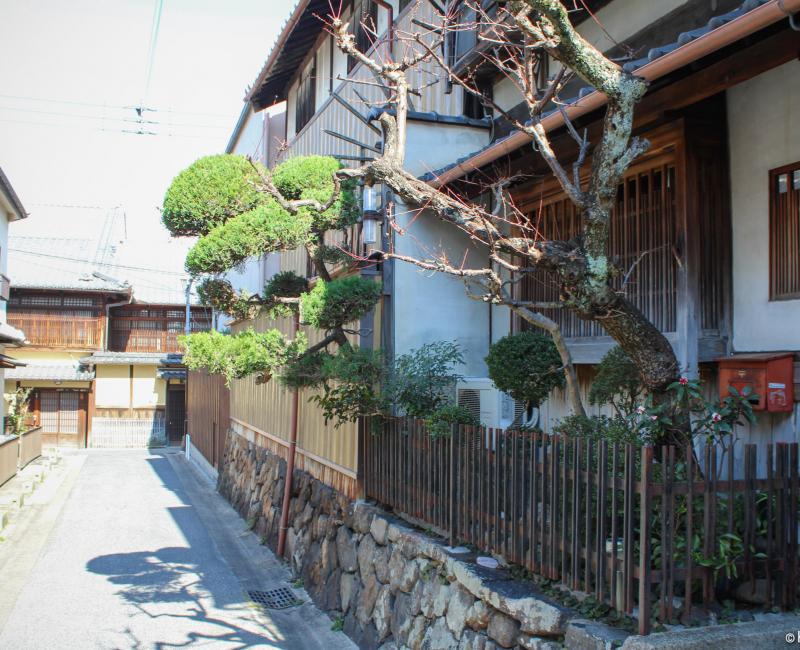 Preservation of the merchant district
Their bet paid off as today the traditional district is sheltering more than a hundred of shops: boutiques, cafes, restaurants and even museums. Free visits of old traditional townhouses are also available to get an insight of the Japanese daily life in olden times.
At the origin of the district, Gango-ji is an unknown and underrated temple, supposedly one of the most ancient in Japan, if not the oldest for some sources. Initially built in Asuka, it was moved to the capital in 718 and became one of the most important temples of the region along with Todai-ji, Kofuku-ji, Horyu-ji, Saidai-ji, Yakushi-ji and Daian-ji. It is now listed in the UNESCO World Heritage.
Another interesting visit is Nara Craft Museum (Nara Kogeikan), exhibiting among other things calligraphy brushes, inks and Kogakumen masks 😷 that are very famous throughout Japan.
Overall, Naramachi is not a must-see when visiting the archipelago, but it still has a lot of surprises and can be invigorating after a long day walking through the numerous temples of Nara Park. Stroll in the maze of its narrow lanes and admire the ancient Japanese houses' architecture to end on a high note your discovery of the city, once the main touristic attractions have closed.